Embarrassment of riches? 富人的选择困难症
中国日报网 2019-03-15 13:32
Reader question:
Please explain "embarrassment of the riches" in "It's a classic case of the embarrassment of riches."

My comments:
The speaker talks about a typical situation where one gets awkward (embarrassed) because he or she has too much of a good thing, so to speak.
Or too many good choices to make.
Say a man has 30 suits or a woman has 50 good pairs of shoes. Imagine every morning this man needs to pick the best suit for that particular day, either going to work, to travel or to a particular social occasion. It's good, of course, to have things to choose from. At least to some extent. I mean anyone would prefer this to, say, someone who has only one piece of suit and has to wear it to every occasion he's a part of. I bet the man with 30 pieces of suits do not want to trade places with one who has only one piece of suit.
However, this doesn't mean the person with 30 suits doesn't have a problem. He has, and that problem is what's called an embarrassment of riches. In other words, he gets headaches because he cannot always seem to pick the right suit for all the various and different occasions, and who can blame him?
He simply has too many choices to make. And too many choices certainly can cause confusion.
Likewise in the case of a woman with 50 good pairs of shoes. She has a similar problem of embarrassment of riches, finding it difficult to match a pair of shoes perfectly with her clothes.
Riches as against poverty. Riches being an abundant amount of things that makes us feel rich and wealthy, an embarrassment of riches refers to the embarrassment or shame or sheer awkwardness caused by too many good choices or decisions to be made.
Too many choices as against too few.
There's no proverbial embarrassment of poverty, by the way and that's as it should be. If one doesn't have a choice, one doesn't have any difficulty picking and choosing and hence has no embarrassment of choice.
Yes, "embarrassment of choice" is an English variation to the phrase embarrassment of riches, which originally is a literal translation from the title of a French play. This explanation, from WritingExplained.org:
This idiom is a literal translation of a French play, L'Embarras des richesses, from the year 1726, by the writer Leonor Jean Christine Soulas d'Allainval.
It was translated to English by John Ozell and opened in London in 1738.
Normally, this idiom has a negative connotation. It means that someone has so many good things that it is a problem. A similar expression is too much of a good thing.
An example of this would be King Midas, who could turn everything he touched into gold. At first this seems great, but, eventually, he realized he couldn't even touch the people he loved without turning them to metal.
Despite this connotation, sometimes people use this expression in a positive way, simply to emphasize that they have many good things. It can also mean having so many things that it is difficult to choose between them.
Now, a few examples culled from the Internet, both recent and from years gone by:

1. In winning their seventh Copa América recently in Peru, Brazil provided further evidence, if any were needed, of their pre-eminence in world football. While victory over their continental rivals was impressive, even more remarkable was the manner in which they achieved it. In spite of fielding a completely revamped side from the one that fired Brazil to the top of the qualifiers for the 2006 FIFA World Cup, the Auriverde showed it was business as usual
"Brazil have enough great players to put out two first teams," is a boast that has long been heard from pundits seeking to describe Carlos Parreira's conquering heroes. Those who still feel that this is an idle boast should look carefully at what Brazil achieved in Peru without most of their first-choice players, and they may see fit to reconsider. From the centre-back to the centre-forward, Brazil's new-look side proved themselves worthy wearers of the famous yellow strip.
Brazil's Copa América victory came exactly one year on from their disappointing performance at the FIFA Confederations Cup France 2003. The side's Gallic adventure ended prematurely with an under-strength squad, featuring many of the same players who triumphed in Peru. It now appears that the experience worked in their favour, with the majority of those who were lambasted in France now enjoying the last laugh.
...
Up front, Parreira has a veritable embarrassment of riches. Luis Fabiano, the Sao Paulo striker who was first-choice substitute during the qualifiers, looks to have lost ground on the in-form Adriano. The Inter Milan front man redeemed himself in Peru after a series of forgettable performances in France last year by finishing as the tournament top scorer. The player's seven goals, including a last-gasp equaliser against Argentina to send the final into penalties, have posed a real conundrum for the coach.
Where should he play him? How can he leave him on the bench? The free-scoring player had this to say on the matter: "I can't see inside the manger's head. I can only concentrate on doing my job whenever I'm called upon. I think I seized my opportunity this time, though I know full well that the players who have been starting in the qualifiers are world-class professionals."
Brazil resume their quest for a place at Germany 2006 when they host Bolivia on 5 September in Sao Paulo in the eighth round of South American qualifiers. With his regular starters all sure to be available, Parreira will need all his famed judgement and management skills if he is to square this particular circle.
Nevertheless, the experienced coach welcomes the challenge with his customary composure: "Yes, it is a headache, but the kind of headache that coaches like to have. Brazil continues to produce players of the highest calibre so what more could I possibly ask for."
- An embarrassment of riches for Brazil, FIFA.com, July 30, 2004.

2. For the creation of the perfect Christmas basket you can follow two different ways: fill it with products for a complete meal (from appetizers to pasta, from cured meat to desserts), or create a thematic basket (of sweets only, of particular wines if the recipient he is passionate about wines, cheeses and so on).
In case you choose the first street, next to cured meats and cheeses, you should never miss a good bottle of wine. The bottle of wine is a gift that in itself is already perfect even when considered individually, then inserting good wine will increase the stars of your basket. A gift that is always very appreciated.
Obviously, in every basket the imagination reigns and you can choose between a flood of products of all kinds, but to respect the tradition 3 other products cannot miss: a pack of pasta (preferably a regional specialty) and the inevitable winning couple composed from cotechino and lentils, fundamental elements of every dinner (December 31) that is respected.
A touch of class for perfect Christmas gifts baskets
Alongside the tradition, they are well matched with the most sought-after products, such as a fine blend of coffee, infusions or teas that have very little in their classics. The originality serves to give that touch of class to the basket and break the rigid line of tradition.
Even a digestive with a spicy taste or a quality distillate could increase the value of the basket, even from a purely aesthetic point of view. How about an organic jam? In short, there is no embarrassment of choice.
- Christmas Baskets Gifts & Xmas Hampers Gift Ideas, TheLab.com, December 4, 2018.

3. Recently, on holiday, I found myself haggling over the price of an umbrella. I negotiated for two seconds, paying what I might pay in the UK. But when a breeze so weak it wouldn't ruffle even the Trumpiest of candyfloss hair snapped it into several sad pieces, I knew I'd been robbed.
I can't haggle. The reason, I've concluded, is that haggling is a game of embarrassment chicken. The person in the negotiation least encumbered by embarrassment – who with a straight face can start too low and stay low, unmoved by fear of looking cheap or rude – is the winner. And I feel embarrassment acutely. I am gripped easily with the paralysing fear of looking stupid or offending.
At least once a day, I act out of embarrassment, whether it's doing something I don't want to (drinking a complimentary, nausea-inducing digest if to avoid disappointing the waiter) or not doing something I'd like to (asking if I can swap seats with someone on the tube; asking out the nice man in the library).
I don't know where I learned such behaviour. My mum is a champion of the #nofilter school of thought: she gives few cares for what people think. She does not dwell on the tuts of others. "Feeling awkward is for middle-class people – don't forget your roots," she'd say, opening the car door outside Superdrug, demanding I go in and get a refund for an item reduced to 49p. When you're broke, every penny counts, and I've come to learn that feelings of embarrassment keep us still, and in our place.
So no more. The adult I want to be won't fear a furrowed brow; she will take the risk for the chance of something better. There's a phrase "an embarrassment of riches", but I'd prefer a richness of embarrassment, a casting it off, and the memorable life that's sure to follow.
- Why I will no longer be ruled by feelings of embarrassment, TheGuardian.com, by Coco Khan, March 9, 2019.
本文仅代表作者本人观点,与本网立场无关。欢迎大家讨论学术问题,尊重他人,禁止人身攻击和发布一切违反国家现行法律法规的内容。
About the author: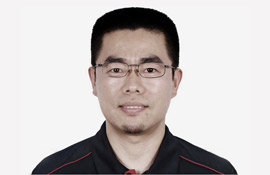 Zhang Xin is Trainer at chinadaily.com.cn. He has been with China Daily since 1988, when he graduated from Beijing Foreign Studies University. Write him at: zhangxin@chinadaily.com.cn, or raise a question for potential use in a future column.
(作者:张欣 编辑:丹妮)
中国日报网英语点津版权说明:凡注明来源为"中国日报网英语点津:XXX(署名)"的原创作品,除与中国日报网签署英语点津内容授权协议的网站外,其他任何网站或单位未经允许不得非法盗链、转载和使用,违者必究。如需使用,请与010-84883561联系;凡本网注明"来源:XXX(非英语点津)"的作品,均转载自其它媒体,目的在于传播更多信息,其他媒体如需转载,请与稿件来源方联系,如产生任何问题与本网无关;本网所发布的歌曲、电影片段,版权归原作者所有,仅供学习与研究,如果侵权,请提供版权证明,以便尽快删除。