Snap election? 临时选举
中国日报网 2019-03-29 11:18
分享到微信 Reader question:
Please explain "the snap election results are in". Snap election?

My comments:
They're "in" means they've arrived, they're here. In other words, all the votes are cast and counted and the final tallies are in. We now know who gets how many votes. You can check the newspaper or the internet or TV or your mobile phone or go to the local election office near you for the, well, results.
Oh, the real question here is "snap election". That's an election called earlier than usual – earlier, that is, than a scheduled general election. Literally it means a quick call in order to deal with an emergency, say, an utter inability for the ruling party to govern.
Snap, as in a finger snap – making a quick cracking sound by squeezing your thumb and middle finger together and moving them in the opposite direction before releasing them with force and quickness – indicates it's done quickly and in a hurry.
It may happen, for example, after the ruling party suddenly realizes it's impossible to continue to work effectively, and so they snap their fingers and take immediate action.
Well, the way I say it, it's as if calling a snap election is an easy decision to make, as if anyone really can snap their fingers, swallow once and do so, as if they could do so without even having to roll up their sleeves, i.e. with great effort. It's not as easy as that, but I'm sure you'll get my point.
At any rate, it's a Western, and in the main, British concept. If you as a Chinese person know nothing about it and don't feel embarrassed, you can be forgiven. But if you read the news in which snap elections are addressed, you'll find that they're usually explained in some way, form or shape, maybe not always explained in depth and down to the last detail but at least to some extent.
So the way to learn about this and for that matter any new phrase or expression is to read widely and keep on reading.
So, therefore, without further ado, let's read a few recent media examples:

1. THERESA May has denied claims she's planning a snap election - even though sources have reportedly said it's the only option to push Brexit through Parliament.
But what has the Prime Minister said about it? Here's what we know so far...
What is a snap election?
A snap election is one that is called earlier than expected - or when not required.
The "snap" element is often used as a tactic to exploit the opposition's weakness, as indicated by the polls.
It is called by government to seize the moment and boost their majority in parliament.
Prime Minister Theresa May called a shock snap election in 2017.
But her gamble to try to strengthen the Tories' hold on Parliament backfired when her majority was slashed by 13 seats.
It put the Conservatives below the 326 seats needed to form a government — leading her to get the support of Northern Ireland's DUP in a £1billion supply-and-demand deal to keep them in power.
- NO SNAP VOTE What is a 'snap election', will there be one in November and what has Theresa May said? TheSun.co.uk, November 15, 2018.

2. Spanish Prime Minister Pedro Sanchez called a snap election, pitching the country into renewed uncertainty after a parliament veto of his budget laid bare the minority government's inability to pass key legislation.
Sanchez said on Friday that the vote will be held on April 28, when he'll seek to renew his tenuous grasp on power and hold off the advances of three right-wing groups that could potentially form a governing alliance.
New elections loom as opposition parties focus the ire of conservative-minded Spaniards on Sanchez's policy of reaching out to separatist politicians in Catalonia who tried to split the region from Spain in 2017. Sanchez's attempt to pass his budget for 2019 failed on Wednesday when it was rejected in parliament after talks to broker the support of Catalan pro-independence parties broke down.
"I'm convinced -- convinced -- that it's possible to resume effective policies," Sanchez said in his address, adding that Spain "doesn't have one minute to waste."
- Spain's Sanchez Calls Snap Election April 28 After Stalemate, Bloomberg, February 15, 2019.

3. A radical new plan is being considered to bring the Brexit crisis under control - but no one can be certain what the outcome will be if the so-called "nuclear option" of a snap election is used.
After another day of chaos at Westminster, members of Theresa May's government are now war gaming the possibility of calling a new election and asking the public to elect a new parliament.
The last time Mrs May gambled with a snap poll, in 2017, she lost her narrow majority in the House of Commons. That has made getting her Brexit deal through parliament almost impossible and even day-to-day governing has become difficult.
But another humiliating defeat in parliament on Monday night (local time) has caused the faltering prime minister and her allies to again consider going to the polls much earlier than the scheduled May 2020 date.
The Commons voted 329-302 to support an amendment that allowed parliament to take control of the Brexit process and be able to set the Commons agenda tomorrow. This not only is a major change in parliamentary procedure, it potentially could set the UK on a path towards a soft Brexit - that is where the UK remains closer to the EU than the government would like, possibly still within the single market or the customs union.
It is the first time in more than 100 years the government has lost control of what happens in the House of Commons. The "indicative votes" are not legally binding, but backbenchers could grab power again at a later time and try and force them to be.
- Snap election possible as Brexit crisis threatens to destroy UK Government, March 27, 2019.
本文仅代表作者本人观点,与本网立场无关。欢迎大家讨论学术问题,尊重他人,禁止人身攻击和发布一切违反国家现行法律法规的内容。
About the author: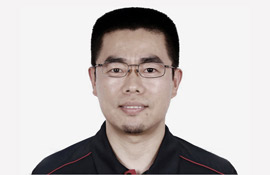 Zhang Xin is Trainer at chinadaily.com.cn. He has been with China Daily since 1988, when he graduated from Beijing Foreign Studies University. Write him at: zhangxin@chinadaily.com.cn, or raise a question for potential use in a future column.
(作者:张欣 编辑:丹妮)
中国日报网英语点津版权说明:凡注明来源为"中国日报网英语点津:XXX(署名)"的原创作品,除与中国日报网签署英语点津内容授权协议的网站外,其他任何网站或单位未经允许不得非法盗链、转载和使用,违者必究。如需使用,请与010-84883561联系;凡本网注明"来源:XXX(非英语点津)"的作品,均转载自其它媒体,目的在于传播更多信息,其他媒体如需转载,请与稿件来源方联系,如产生任何问题与本网无关;本网所发布的歌曲、电影片段,版权归原作者所有,仅供学习与研究,如果侵权,请提供版权证明,以便尽快删除。