Keep the ball rolling? 继续进行
中国日报网 2019-06-18 13:31
Reader question:
Please explain "just to keep the ball rolling" in this passage:
"That means you have to keep your muscles in shape, and you have to play at least a minimum of an hour a day, just to keep the ball rolling. Because if you don't play, and all of the sudden you go play a four-hour gig, you can really hurt yourself, and then you just have to stop playing. So, you have to stay in shape like an athlete."

My comments:
The best way to keep fit and in shape is to work out, of course, and keep working out.
That is, if you want to achieve the best results.
In other words, keep working out without significant let up.
In our example, the speaker advocates this point, asking people not to stop playing for any significant amount of time.
It's no good, the speaker says, to exhaust yourself one day and then take a whole week off.
To use a Chinese idiom, a fisherman is not going to be very successful if he gets his nets wet one day and then hangs the nets up in the air to dry all day the next. To be productive and successful, the fisherman needs to wet his net by actually going fishing every single day.
Same way in exercising. It's best to work out every single day. On some days, the workload may be great, like for four hours. Some other days, you may just play for one hour and with less intensity. But it's no good to stop playing altogether. That way, not only will your muscles begin to weaken and lose strength, you'll find yourself more prone to injury the next time you play at a high level.
Oh, keep the ball rolling.
Keep the ball rolling is obviously an analogy form sports, especially a ball game, be it basketball, volleyball or football or ping pong. When the game is on (or in play), the ball is rolling (or alive). When the game is over, the ball is taken out and put in the bag. The ball is dead. Game over.
So to keep the ball rolling is to keep the ball alive and in play.
So long as the ball is up and rolling and in play, of course, you'll give yourself a chance to win.
By extension and inference, we can keep other activities going by, figuratively speaking, keeping the ball rolling.
In our example, again, to keep the ball rolling means you should keep exercising and keep working out – so that your muscles and body as a whole will be able to maintain an active and vibrant rhythm.
Taking too long a hiatus will make your body and muscles lose that rhythm. You'll find your limbs all out of sync, out of rhythm and out of whack.
All right, no more ado. Let's read a few media examples, old and new, of situations where people find it necessary to keep the ball up and rolling:

1. The Salt Lake City Games had the highest-rated Olympic Opening Ceremony ever.
NBC's broadcast drew an average of 25.5 percent of all U.S. TV homes and 42 percent of TVs that were on, according to Nielsen Media Research.
The Opening Ceremony drew a 25.5 national rating and 42 share Friday night, with Nielsen reporting that 72 million people watched all or part.
It's a stunning turnaround from the last Olympics, the Summer Games in Sydney in September 2000. NBC's coverage there was hampered by a huge time difference that contributed to the lowest prime-time TV ratings for an Olympics since 1968.
…
Downhill training: Americans Picabo Street and Caroline Lalive had the best and second-best times of the 52 women who took their first training runs on the Olympic downhill course at Snowbasin. Street's time of 1 minute 42.16 seconds bettered Lalive's by .41 seconds.
"I'm more comfortable on my skis than I have been in a long time," Street said. "I think the main reason I was fast today was because I'm at home. I'm able to relax. My friends and family are here. It's just nice to be in America."
World Cup downhill standings leader Isolde Kostner of Italy was seventh in 1:43.42, but Lalive cautioned against reading too much into that.
"It's a great start for us, a definite confidence booster, but . . . you've got to keep the ball rolling the whole week," she said.
- NBC's ratings soar, ChicagoTribune.com, February 10, 2002.

2. No escape from reality. During a tropical vacation, Amy and Matt Roloff spar over their divorce proceedings in Little People, Big World's Tuesday, June 28, episode, as seen in Us Weekly's exclusive sneak peek.
The TLC unscripted series' preview clip shows the family having dinner at a beachside restaurant when Matt shocks Amy by asking her if she has checked in with her attorney lately. The pair's divorce was filed in 2015 and finalized in May 2016, although they continue to operate their farm together.
"Were you able to get that email out?" Matt, 54, asks. A clearly annoyed Amy, 51, replies, "You're going to ask me that question right now? Yes, I sent the email to my lawyer, yep."
She adds to the camera, "Out of the blue, Matt asked me, 'Oh, are you going to send an email to our divorce lawyers?' And I don't know, it just threw me for a loop, and I just didn't think it was really a question or a conversation we really needed to have, right now and right here."
For his part, Matt doesn't think it's inappropriate to stay focused on such an important matter.
"Even when I'm on vacation half a globe away, it's still hard for me to separate business from personal," he tells the camera. "This divorce is business right now, and there's lawyers back there working on it."
"And even though we're here enjoying it, we still got to keep the ball rolling back home," Matt adds.
- Matt Roloff Upsets Amy by Asking About Divorce Papers on Vacation in 'Little People, Big World' Preview, USMagazine.com, June 28, 2016.

3. You don't often get goosebumps at a public meeting.
But Kim Koski did when she told the parks board that the city got a $1.125 million grant for improvements to the local auditorium.
Koski is the city's director of the Fremont Parks and Recreation Department.
During the Fremont Parks and Recreation Board meeting on Tuesday night, Koski talked about the Civic and Community Center Financing Fund.
CCCFF grants are awarded to municipalities and administered by the Nebraska Department of Economic Development (DED) to foster quality of life in communities. Grants are awarded on a competitive basis.
Plans are in the works for a $3.5 million renovation of the Fremont City Auditorium, which was built in the 1930s, and listed on the National Register of Historic Places in 2002.
In May 2018, Fremonters passed a $2 million bond issue to restore the building at 925 N. Broad St.
The city also has budgeted $750,000 for the project and applied for the $1,125,000 grant.
Koski told the board she learned Saturday that the CCCFF grant was awarded.
"I got goosebumps telling you that," she said.
Koski said close to $6 million in CCCFF funds were available, but competition for these awards is very competitive. She credited Lottie Mitchell, the city's executive assistant and grant coordinator, for doing all the work so the city could receive these funds.
"She won't take the credit, but she's the one that kept the ball rolling," Koski said.
- City receives grant for auditorium renovation, FremontTribune.com, April 3, 2019.
本文仅代表作者本人观点,与本网立场无关。欢迎大家讨论学术问题,尊重他人,禁止人身攻击和发布一切违反国家现行法律法规的内容。
About the author: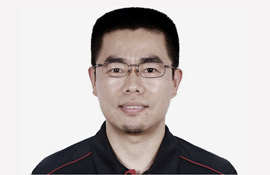 Zhang Xin is Trainer at chinadaily.com.cn. He has been with China Daily since 1988, when he graduated from Beijing Foreign Studies University. Write him at: zhangxin@chinadaily.com.cn, or raise a question for potential use in a future column.
(作者:张欣 编辑:丹妮)
中国日报网英语点津版权说明:凡注明来源为"中国日报网英语点津:XXX(署名)"的原创作品,除与中国日报网签署英语点津内容授权协议的网站外,其他任何网站或单位未经允许不得非法盗链、转载和使用,违者必究。如需使用,请与010-84883561联系;凡本网注明"来源:XXX(非英语点津)"的作品,均转载自其它媒体,目的在于传播更多信息,其他媒体如需转载,请与稿件来源方联系,如产生任何问题与本网无关;本网所发布的歌曲、电影片段,版权归原作者所有,仅供学习与研究,如果侵权,请提供版权证明,以便尽快删除。