Having an edge? 占优势
中国日报网 2019-07-09 14:51
Reader question:
Please explain "edge" in this sentence: The "house" (the casino) always has an edge over the player, which is how they make their money.

My comments:
Yes, the house refers to the gambling house, or casino. The game at the gambling house is so designed that the player, in the long run, always loses more than he wins. And that's how the gambling house owners and managers make their money.
Here, the "edge" means a slight advantage.
Try and see in your mind's eye the edges of a piece of rock. Being thin and strong, the edge of a rock cuts like a knife. The blade of the modern-day knife made of stainless steel is sharp and strong, needless to say but in ancient times, hunter-gatherers used to cut meat with rocks, and that's where the edges of those cutting rocks came in handy.
Now, if one person has a piece of rock that's rough and sharp and strong at the edges while another person has a rock in hand that is round and smooth all over its surface, well, it gives the former an advantage when it comes to slicing and cutting efficiency.
Literally it gives the former "an edge".
Hence and therefore, we hear people say things like, two extra days of rest gives so and so an edge or Player A edges Player B to win a match.
The edges of knives and rocks being thin, the metaphorical advantage in question may also not be thick or massive, may be just slight and small.
Slight and small it may be, the edge remains concrete and real, able to make a difference.
Go to the gambling house and you'll find this out – that the house has the edge over you.
Don't! If you have to, waste and squander your money elsewhere, but steer clear of the gambling house.
All right, no more ado, media examples of someone having an edge (advantage of one sort or another) over someone else:

1. Presumptive Republican presidential nominee Mitt Romney has a slight edge over President Obama in the race for the White House in the latest CBS News/New York Times poll.
According to the survey, conducted May 11-13, 46 percent of registered voters say they would vote for Romney, while 43 percent say they would opt for Mr. Obama. Romney's slight advantage remains within the poll's margin of error, which is plus or minus four percentage points.
Last month, a CBS News/New York Times poll showed Mr. Obama and Romney locked in a dead heat, with both earning 46 percent support among registered voters. Polls conducted in February and March showed Mr. Obama with an advantage over Romney, while a January poll showed Romney edging out Mr. Obama 47 percent to 45 percent. Another January poll showed the two tied.
Neither candidate, however, has had more than a six-point lead over the other since CBS News/New York Times began conducting head-to-head in polls this January.
- Poll: Romney has slight edge over Obama, CBSNews.com, December 14, 2012.

2. Two days after winning, Nia Franklin, who lives in Clinton Hill, says it hasn't quite sunk in yet that she is the new Miss America.
Franklin said her two roommates are "super stoked" and both were there in Atlantic City on Sunday night to help her celebrate.
She may have grown up in North Carolina, but she says living in Brooklyn gave her an edge in this competition.
"Living here has given me even more of a grit and a sense of self, and I'm really excited about that, and I think that's what's going to help me and have a wonderful year as Miss America," Franklin said.
Franklin is the first winner since former Miss America Gretchen Carlson took over leadership and made big changes like eliminating the swimsuit competition.
"It was not really missed," she told me in an interview at WABC-TV. "I have to say during that week, it was not even on my mind, and that was a good thing. I was able to focus more on what I wanted the world to know."
Franklin is a composer who sang opera in the talent portion of the competition because she, "wanted little girls to know, little boys to know that singing opera is cool. You don't have to be a nerd. It's not lame to sing or play classical music. And, also I wanted to represent for African-American women and men. Some people see it as a stereotype that we don't sing classically."
- Newly crowned Miss America says living in Brooklyn gave her edge in competition, ABC7NY.com, September 12, 2018.

3. To Kill a Mockingbird is arguably the biggest new play of the 2018-19 season. It features a new script by Aaron Sorkin and a massive production at one of Broadway's flagship theaters that just recouped its investment. While the Tony nominators recognized Mockingbird with nine nominations, "Best Play" was not one of them — an omission sure to raise eyebrows and blood pressures all across Times Square today.
The snub was not completely unexpected, however: Mockingbird's exclusion from the "Outstanding Play" category of the Drama Desk Awards last week was a canary in the coal mine for the show's Tony prospects. This was also a particularly good season for new plays on Broadway: With 13 new plays vying for five slots, the competition for this category was fierce, knocking out real contenders like Hillary and Clinton and Network.
This led to a moment of awkwardness this morning when CBS This Morning host Gayle King asked Brandon Victor Dixon and Bebe Neuwirth (who were on hand to announce the nominations) for their instant reactions to these snubs. Wisely, they declined to comment on specific productions.
...
As always, currently running shows had an edge over closed productions: Of the 129 nominations doled out this morning, 91 percent went to open shows. Of the closed shows considered this season, Choir Boy received the most nominations, with four (including one for leading actor Jeremy Pope, who was also nominated for Featured Actor for his performance in Ain't Too Proud).
- Mockingbird Killed: Who Didn't Get Nominated for a 2019 Tony Award? TheaterMania.com, April 30, 2019.
本文仅代表作者本人观点,与本网立场无关。欢迎大家讨论学术问题,尊重他人,禁止人身攻击和发布一切违反国家现行法律法规的内容。
About the author: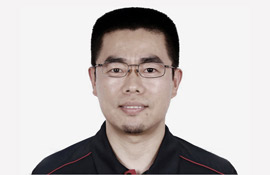 Zhang Xin is Trainer at chinadaily.com.cn. He has been with China Daily since 1988, when he graduated from Beijing Foreign Studies University. Write him at: zhangxin@chinadaily.com.cn, or raise a question for potential use in a future column.
(作者:张欣 编辑:丹妮)
中国日报网英语点津版权说明:凡注明来源为"中国日报网英语点津:XXX(署名)"的原创作品,除与中国日报网签署英语点津内容授权协议的网站外,其他任何网站或单位未经允许不得非法盗链、转载和使用,违者必究。如需使用,请与010-84883561联系;凡本网注明"来源:XXX(非英语点津)"的作品,均转载自其它媒体,目的在于传播更多信息,其他媒体如需转载,请与稿件来源方联系,如产生任何问题与本网无关;本网所发布的歌曲、电影片段,版权归原作者所有,仅供学习与研究,如果侵权,请提供版权证明,以便尽快删除。