In a pinch? 紧巴巴
中国日报网 2019-07-23 11:51
Reader question:
Please explain "in a pinch" this sentence: This is a great little hotel for tourists in a pinch.

My comments:
Pinch as in pinching pennies.
In other words, this is a great little hotel for tourists who are traveling on budget, i.e. a low or tight budget.
To wit, they sometimes feel like splitting a coin in half, so to speak, before spending it.
Okay, they just don't have all the money in the world to squander. On the contrary, every penny counts.
We sometimes say we have to pinch ourselves to make sure that something awesome is really happening. To pinch ourselves, we grip our flesh tightly and sharply between finger and thumb.
Literally, if we are pinching our pennies, we hold them tight in hand, unwilling to let them go. Metaphorically speaking therefore, when people are said to be pinching pennies, they're likewise feeling hard pressed.
In other words, they feel the pressure financially.
In the news, whenever there's an economic recession, families begin to "feel the pinch" – in the same way, they feel the pressure financially.
While in a pinch, in short, one feels the strain, the pressure, the pain.
Here are media examples of people who are "in a pinch" or who "feel the pinch" either in the monetary sense or in other pressure situations:

1. Former Montgomery County Environmental Services Department employee Rozalin A. Smith stole more than $12,000 collected for water bills, causing some residents to be notified that their service would be cut off.
On Wednesday, Smith was sentenced to five years' community control and ordered to perform 40 hours of community service for theft in office, a third-degree felony. Montgomery County Common Pleas Court Judge Steven Dankof also ordered Smith to pay $12,725 in restitution plus court costs and a $250 supervision fee. Smith pleaded guilty Dec. 16.
The 52-year-old Smith, a Trotwood resident also known as Rosalin, didn't say anything on her own behalf. Smith's attorney, Anthony Cicerco, said that there were extenuating circumstances."She had a loss in her family which reduced household income dramatically, and she was in a pinch financially, supporting her family and her kids," Cicero said. "(She) was putting a lot of money back after it was taken after certain bills were paid and just got caught into a round-robin situation… . It was a situation where she couldn't keep up after a while."
- Ex-county worker gets probation for theft in office, DaytonDailyNews.com, January 13, 2016.

2. If you're trying to determine the reasons for America's deep partisan divides and the source of our current partisan bitterness, you won't lack for culprits. Think of the tidal changes in American society in the last half-century. Positive and negative social movements alike have swept through our nation, upending racial relations, sexual morality, family dynamics, and religious faith. Such profound transformations (even the good ones) cannot possibly happen without profound division, and our politics will reflect the intensity and gravity of this social change.
Or you can blame Newt Gingrich.
The former speaker of the House is having yet another moment. First, there was McKay Coppins's long and entertaining profile of Gingrich in The Atlantic, titled "The Man Who Broke Politics." Then, today, the popular New York Times podcast "The Daily" produced an episode called "How 1994 Gave Us Today's Politics."
The theme of the Atlantic profile is that Gingrich damaged the House. "By the middle of the 20th century," Coppins argues, "lawmakers had largely coalesced around a stabilizing set of norms and traditions. Entrenched committee chairs may have dabbled in petty corruption, and Democratic leaders may have pushed around the Republican minority when they were in a pinch, but as a rule, comity reigned."
Can I note that this alleged "comity" just so happened to coincide with Democratic dominance? After all, the Democrats controlled the House for an astounding 40 consecutive years – from 1955 to 1995 – and for 18 of the 22 years before that.
Gingrich rejected business as usual and courted fights. He sought out the camera. Coppins quotes Thomas Mann as saying that Gingrich "took a wrecking ball to the most powerful and influential legislature in the world."
- Newt Gingrich Didn't Break American Politics, NationalReview.com, October 25, 2018.

3. PSSA testing began this week for students in third through eighth grade. It can be a long and stressful day, so giving them a healthy breakfast is especially important.
Giant nutritionist Holly Doan says you should be looking for three key things when planning a balanced breakfast for your students. The first is protein, which can be found in hard-boiled or scrambled eggs or turkey bacon. The second is fiber, which can come in the form of whole grain toast or fruit. And finally, healthy fat which can be found in eggs, avocado or nut butters.
"We want to make sure they're not getting too much sugar or something that's not going to provide much nutrition for them, so watching out for just having a bowl of cereal with a little bit of milk and out the door," Doan said. "Or some of our granola bars might have a little bit more sugar in them that what we want, so just being mindful of that and again, going back to that balance."
If you're really in a pinch for time, Doan says a peanut butter and jelly sandwich on whole grain bread is a great on-the-go meal.
Doan says hunger can be a distraction for some kids and if they're full for several hours, research shows they'll have a better focus and better performance on their tests.
- Mommy Minute: Breakfast ideas to help students during PSSA testing, ABC27.com, April 17, 2019.
本文仅代表作者本人观点,与本网立场无关。欢迎大家讨论学术问题,尊重他人,禁止人身攻击和发布一切违反国家现行法律法规的内容。
About the author: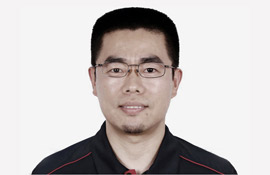 Zhang Xin is Trainer at chinadaily.com.cn. He has been with China Daily since 1988, when he graduated from Beijing Foreign Studies University. Write him at: zhangxin@chinadaily.com.cn, or raise a question for potential use in a future column.
(作者:张欣 编辑:丹妮)
中国日报网英语点津版权说明:凡注明来源为"中国日报网英语点津:XXX(署名)"的原创作品,除与中国日报网签署英语点津内容授权协议的网站外,其他任何网站或单位未经允许不得非法盗链、转载和使用,违者必究。如需使用,请与010-84883561联系;凡本网注明"来源:XXX(非英语点津)"的作品,均转载自其它媒体,目的在于传播更多信息,其他媒体如需转载,请与稿件来源方联系,如产生任何问题与本网无关;本网所发布的歌曲、电影片段,版权归原作者所有,仅供学习与研究,如果侵权,请提供版权证明,以便尽快删除。