Out and about 外出走动
中国日报网 2020-07-10 11:33
分享到微信 Reader question:
Please explain "out and about" in this sentence: For the trial of their coronavirus vaccine, they're looking for people who are more out and about instead of someone, for example, who stays at home all the time.

My comments:
In other words, they're looking for people who are active, who enjoy life outdoors and socialize a lot.
Men about town - an expression descriptive of people who spend a lot of time in fashionable places, such as bars, clubs, private parties, mixing and mingling with like-minded people - are probably the type of people doctors are looking for here.
In order to see if a vaccine is effective, someone who's injected the vaccine needs to contract the disease. That is the only way to see if the vaccine works. Hence, doctors are looking for people who are out an about instead of people who are staying at home in isolation.
Oh, out and about. Out means outdoors, out there. This is easily understood. About indicates movement in a certain area. For example, one gets up from bed and looks about the room. One walks about the local park for hours. So on, so forth.
Out about, a British idiom, implies hyper activity, descriptive of people who are outdoors and hopping about like a kangaroo, or a gazelle, or a galloping horse.
I'm exaggerating a bit, but you get the point.
Yes, all men about town are this type, who are out and about in all the places where people congregate for excitement or other reasons, good, bad, legal, illegal.
Especially after perhaps having spent some time at home in isolation in the wake of the coronavirus pandemic. These folks are ideal for the vaccine trial.
All right, here are media examples of "out and about":

1. On August 29, 1949, the Soviet Union detonated its first nuclear device at a remote site in Kazakhstan, signaling a new and terrifying phase in the Cold War. By the early 1950s, schools across the United States were training students to dive under their desks and cover their heads. The now-infamous duck-and-cover drills simulated what should be done in case of an atomic attack—and channeled a growing panic over an escalating arms race.
"During this period, the United States is suddenly having to really reckon with the fact that it is not the only nuclear power out there anymore," says Alex Wellerstein, a historian of science and nuclear weapons and professor at the Stevens Institute of Technology. "Now, instead of just seeing the bomb as this asset that we could use or not use...it suddenly is brought to bear that this is something that could be used against us."
The school drills, which were part of President Harry S. Truman's Federal Civil Defense Administration program, aimed to educate the public about what ordinary people could do to protect themselves—and they were easy to mock. After all, how was ducking and covering really going to protect you from a nuclear bomb detonating your school? But according to Wellerstein, in some scenarios, the drills could have actually helped.
"People look at this and they say, how's my school desk going to protect me against an atomic bomb that goes off right overhead?" says Wellerstein. "The answer is, it isn't. It's going to protect you from an atomic bomb that goes off a little in the distance."
In 1951, the FCDA hired Archer Productions, a New York City ad agency, to create a film that could be shown in schools to educate children about how to protect themselves in the case of atomic attack. The resulting film, Duck and Cover, was filmed at a school in Astoria, Queens, and alternated animation with images of students and adults practicing the recommended safety techniques.
As cheery music played, the film's animated hero, Bert the Turtle, is shown dropping to the ground ("DUCK!") and retreating into his shell ("COVER!") after an explosion. An atomic attack, in the film, is presented as one more danger children could learn to protect themselves against, similar to fire, automobile accidents, and even a bad sunburn.
In the case of an attack, the film instructs students to make like Bert: duck under tables or desks, or next to walls, and tightly cover the back of their necks and their faces. If they were out and about, and didn't know the nearest safe location, they were told to ask the nearest adult—and to always obey the civil defense workers tasked with ensuring their safety.
- How 'Duck-and-Cover' Drills Channeled America's Cold War Anxiety, History.com, March 26, 2019.
2. With hot temperatures and a loosening of COVID-19-related restrictions, a lot of Utahns were out and about over the weekend.
But that also resulted in a tragic weekend on Utah's roads.
Five people were killed and at least eight injured in five separate crashes since Saturday, including four fatal crashes on Sunday alone from Weber County in the north to Iron County in southern Utah.
In Kaysville, Hayden Hansen, 27, died and four others were injured Sunday night in a crash at 700 E. Crestwood Road. Five people in one car plowed into a fence, according to police. At least one other victim was taken to the hospital in critical condition. The crash remained under investigation Monday.
Miguel Angel Gonzalez-Bautista, 21, of Orem, was killed about 4 a.m. Sunday when the vehicle he was a passenger in failed to make a turn while going down Squaw Peak Road in Provo Canyon and rolled 200 feet down a steep embankment, according to police. Gonzalez-Bautista, who was not wearing a seat belt, was ejected and killed.
Victor Alencastro, 21, of Orem, was arrested for investigation of automobile homicide. Alencastro "had been drinking beer and was driving too fast and could not make the turn," according to a statement from the Utah County Sheriff's Office.
- Deadly weekend on Utah's roads; five killed since Saturday, Deseret.com, May 18, 2020.

3. Delaware Health officials are asking anyone who recently visited Rehoboth or Dewey beaches, or who live there, to get a coronavirus test after more than 100 people were exposed to the virus in the area.
The Delaware Division of Public Health reported that after conducting coronavirus tests in the area, 100 people in Rehoboth and over a dozen people in Dewey tested positive for the virus.
According to Delaware health officials, at least three out of a dozen teens who were staying together in a Senior Week rental unit in Dewey Beach tested positive for coronavirus. The teens attended several crowded gatherings in Rehoboth, potentially exposing at least 100 people to the virus.
The city later wrote on Facebook that three lifeguards in Rehoboth Beach also tested positive for COVID-19.
"We believe at this time there was very little contact with the public," Rehoboth Police Chief Keith Banks said in the post.
The lifeguards will be tested in the next 24 hours and won't return to work until they're medically cleared to do so.
DPH is making contact with people who may have been exposed to the virus.
"It is important for teens participating in senior week activities to consider themselves at-risk, and get tested for, COVID-19. The risk of COVID-19 spread among other young people, of different households, living in group settings without social distancing or wearing face coverings is real, and we will have no way of tracing all of the individuals they may have exposed because they likely don't know everyone's names," said DPH Director Dr. Karyl Rattay. "Just because we are reopening, does not mean the virus is gone. It does not mean the risk is gone. It does not mean things are back to normal."
...
"We are also concerned by our own staff observations in the beach area and pictures seen on social media of people not wearing face coverings or social distancing while they are out and about, including at bars and restaurants," Rattay continued. "Make no mistake, continuing this behavior is a recipe for disaster. It is a sure way for us to end up with widespread infection that ultimately may not be contained to the beach area."
- Delaware Beach Visitors, Residents Should Get COVID-19 Test, Officials Say After More Than 100 Potentially Exposed, CBSLocal.com, June 29, 2020.
本文仅代表作者本人观点,与本网立场无关。欢迎大家讨论学术问题,尊重他人,禁止人身攻击和发布一切违反国家现行法律法规的内容。
About the author: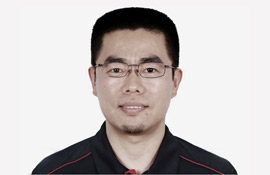 Zhang Xin is Trainer at chinadaily.com.cn. He has been with China Daily since 1988, when he graduated from Beijing Foreign Studies University. Write him at: zhangxin@chinadaily.com.cn, or raise a question for potential use in a future column.
(作者:张欣 编辑:丹妮)
中国日报网英语点津版权说明:凡注明来源为"中国日报网英语点津:XXX(署名)"的原创作品,除与中国日报网签署英语点津内容授权协议的网站外,其他任何网站或单位未经允许不得非法盗链、转载和使用,违者必究。如需使用,请与010-84883561联系;凡本网注明"来源:XXX(非英语点津)"的作品,均转载自其它媒体,目的在于传播更多信息,其他媒体如需转载,请与稿件来源方联系,如产生任何问题与本网无关;本网所发布的歌曲、电影片段,版权归原作者所有,仅供学习与研究,如果侵权,请提供版权证明,以便尽快删除。