Sitting well? 使……满意
中国日报网 2020-09-22 14:14
分享到微信 Reader question:
Please explain "sitting well" in this sentence: President Trump has been nominated for the Nobel Peace Prize and it doesn't sit well with a lot of people.
My comments:
In the news, US President Donald Trump has been – it's true – nominated for the Nobel Peace Prize, presumably for promoting peace in the Middle East.
And that doesn't sit well with a lot of people. In other words, a lot of people don't like the idea. They're uncomfortable with it. They disagree. They don't think Trump deserves it.
Literally, to sit well is to sit comfortably well, of course, without fidgeting and struggling to move away from the seat or any place where one is sitting. Imagine you're sitting on a prickly cushion in a sofa, for instance or, better yet, imagine a baby boy sitting by the side of a surly looking, ill-tempered old man, Trump, for example.
Yes, Trump, of all people.
That's quite a picture, I know. Sorry about that, baby.
And, you bet, anyone sitting on a prickly cushion won't be sitting there cozily without fidgeting, either. Instead, like the baby boy, they'll probably try to move away immediately.
Hence the metaphorical meaning of an idea or proposition that does not sit well with someone, and that means it is not a comfortably agreeable idea. In other words, they disagree with it. They are opposed to it. They are annoyed by it. They are unhappy with it. They can't stand it.
In other words, it gets under their skin. It is in conflict with their values or sensibilities.
In short, they don't think it is right.
In our example, the mere idea of Trump being associated with peace of the world is odd. After all, Trump has been doing his utter best to make the United States divided again.
Well, no more comment on Trump. I don't think he's going to win it anyway and so let's just leave it there.
Here are media examples of things that don't sit well with someone:

1. The last soldier to see Army Ranger Pat Tillman alive, Spc. Bryan O'Neal, told lawmakers that he was warned by superiors not to divulge -- especially to the Tillman family -- that a fellow soldier killed Tillman.
O'Neal particularly wanted to tell fellow soldier Kevin Tillman, who was in the convoy traveling behind his brother at the time of the 2004 incident in Afghanistan.
"I wanted right off the bat to let the family know what had happened, especially Kevin, because I worked with him in a platoon and I knew that he and the family all needed to know what had happened," O'Neal testified. "I was quite appalled that when I was actually able to speak with Kevin, I was ordered not to tell him."
Asked who gave him the order, O'Neal replied that it came from his battalion commander, then-Lt. Col. Jeff Bailey.
"He basically just said ... 'Do not let Kevin know, that he's probably in a bad place knowing his brother's dead,' " O'Neal told House Oversight and Government Reform Committee Chairman Henry Waxman. "And he made it known I would get in trouble, sir, if I spoke with Kevin on it being fratricide."
The military instead released a "manufactured narrative" detailing how Pat Tillman died leading a courageous counterattack in an Afghan mountain pass, Kevin Tillman told the committee.
Also Tuesday, former Pfc. Jessica Lynch told the House panel that the military lied about her capture.
Lynch testified that after her vehicle was attacked in Iraq in March 2003, she suffered a mangled spinal column, broken arm, crushed foot, shattered femur and even a sexual assault.
But it only added insult to injury, literally, when she returned to her parents' home in West Virginia, which "was under siege by media all repeating the story of the little girl 'Rambo' from the hills of West Virginia who went down fighting," Lynch said.
"It was not true," she said before gently chiding the military. "The truth is always more heroic than the hype."
Waxman, D-California, said the military "invented" tales about Tillman and Lynch.
"The bare minimum we owe our soldiers and their families is the truth," Waxman said. "That didn't happen for two of the most famous soldiers in the Iraq and Afghanistan wars."
As the tide was turning in the U.S. battle against Afghan insurgents -- and as media outlets prepared to release reports on detainee abuse at Abu Ghraib in Iraq -- the military saw Pat Tillman's death as an "opportunity," Kevin Tillman told the panel.
Even after it became clear the report was bogus, the military clung to the "utter fiction" that Pat Tillman was killed by a member of his platoon who was following the rules of engagement, the brother said.
"Revealing that Pat's death was a fratricide would have been yet another political disaster during a month already swollen with disasters," Kevin Tillman said. "The facts needed to be suppressed. An alternative narrative had to be constructed, crucial evidence destroyed."
Tillman bristled at the military claim that the initial report was merely misleading.
Clearly resentful, he told the panel that writing a field report stating that his brother had been "transferred to an intensive care unit for continued CPR after most of his head had been taken off by multiple 5.56 rounds is not misleading."
"These are deliberate and calculated lies," he said.
Pat Tillman, who became a national hero after he gave up a lucrative contract with the NFL's Arizona Cardinals to join the Army's elite Rangers force, was awarded the Silver Star, the military's third-highest combat decoration, after the Army said he was killed leading a counterattack.
O'Neal testified that his superiors had him write a statement about the incident for Tillman's Silver Star commendation. He said the final version contained false statements about enemy fire that had been inserted by someone else.
Thomas F. Gimble, the Defense Department's acting inspector general, said that investigators could not determine who altered O'Neal's statement and that no attempt was made to examine the document's electronic history.
The Army later acknowledged not only that Tillman was killed by his fellow soldiers, but that officers in Tillman's chain of command knew the counterattack story was bogus.
Still, Senior Chief Petty Officer Stephen White told the official heroism-under-fire story at a May 3, 2004, memorial service for Tillman.
"It's a horrible thing that happened with Pat," White, a Navy SEAL who was Tillman's friend, told the committee. "I'm the guy that told America how he died, basically, at that memorial. It was incorrect. That does not sit well with me."
Though the military blamed the erroneous report on an inadequate initial investigation, Mary Tillman told ESPN Radio last month that everyone involved in the shooting knew immediately that her son had been shot three times in the head by a member of his platoon.
"The Tillman family was kept in the dark for more than a month," Waxman said. "Evidence was destroyed. Witness statements were doctored. The Tillman family wants to know how all of this could've happened."
- Soldier: Army ordered me not to tell truth about Tillman, CNN.com, April 25, 2007.

2. I have been a generally quite happy user of eBay, the world's most famous online auction site, for nearly 20 years. Happy that is until I found out it was probing my computer when I opened the site in my web browser. Let me just repeat that: probing my computer.
Originally picked up by Charlie Belmer, who works on privacy and security for the privacy-focused DuckDuckGo search engine, and published on his personal blog, the probing behavior was seen to occur with web browsers running on Windows, but not Linux.
What Is A Port Scanner?
Put simply; a port scanner is an application that probes a server or other host for, unsurprisingly, open ports. Every port has a number assigned to it, and those individual port numbers are associated with specific functions or tasks. The port scanner can be used to determine what applications and services are listening on a network, on the internet. Port scanners are used by penetration testers to find weaknesses that can be exploited. They are used by cybercriminals and hackers for the same reason. They are also employed by some malware or fraud detection solutions to look for signs that a computer might be compromised and being used for nefarious purposes. Signs like ports that facilitate remote access tools under Windows are open, for example.
What ports are being probed by eBay?
Bleeping Computer has put together a table showing the total of fourteen ports that are being probed by eBay. Apart from one unknown program on port 63333, the remaining 13 are all remote access tools such as VNC and TeamViewer, for example.
I verified this for myself with both Google Chrome and Mozilla Firefox browsers running on a Windows 10 machine and can confirm that the scanning took place. You can check yourself by hitting F12 in your web browser, clicking on the "network" tab, and then connecting to the eBay site. Those connections to 127.0.0.1, the localhost, or your computer, if you prefer, are the ones being scanned.
...
What do security researchers say about this port-scanning activity?
Jake Moore, a cybersecurity specialist at ESET, says that it never sits well with him when companies do things in the background without overt warnings. "Although they are trying to cut down on fraud," Moore told me, "companies like eBay thrive on trust, so when this gets abused, the general consensus could sway the other way and start to look at the competition." Moore agrees with me that any site that's connected to our finances is expected to offer the best protection against fraud as is possible. So port scanning appears to be a good practice fraud detection mechanism. "But when websites start scanning ports without prior warning," Moore concludes, "it can feel intrusive."
Security expert John Opdenakker agrees. "I don't expect a website to start scanning on my local computer," he says, "and sharing my data with third parties without consent." That third-party would, in this case, be LexisNexis Risk Solutions via the ThreatMetrix product. "Implementing this kind of behavior by default," Opdenakker says, "without users being clearly informed and having a choice to opt-out to me seems like a serious infringement of privacy regulations."
- Did You Know eBay Is Probing Your Computer? Here's How To Stop It, by Davey Winder, May 25, 2020.

3. Jimmy Butler and Bam Adebayo each scored 22 points to help the Miami Heat beat the Denver Nuggets 125-105 on Saturday in the first restart game for both teams.
Kelly Olynyk scored all of his 20 points in the fourth quarter for the Heat, who shot 56% from the field.
It was a positive step for Miami after an 18-point loss to Memphis in its final scrimmage on Tuesday. The Heat broke away with a strong second half on both ends.
"I think we really locked in and got stops in the second," Adebayo said. "It always helps to make shots, don't get me wrong. But we started playing a lot harder in the second."
Nikola Jokic and Jerami Grant each scored 19 points for Denver.
The Nuggets played without guards Jamal Murray (hamstring), Will Barton (knee) and Gary Harris (hip). Murray ranks second on the team with 18.8 points per game.
Denver also did not get a full training camp because of coronavirus cases on the team.
"It's still unacceptable," Nuggets guard Torrey Craig said. "If you're out there, you have to play your best and you've got to compete. You don't make any excuses, no matter how many guys you have."
…
"I thought we had possessions tonight where I saw a lot of guys out there not playing hard," Denver coach Michael Malone said. "Whether you have guys out with injuries or with coronavirus, that's unacceptable. If you turn the ball over and you walk down the floor because you're feeling sorry for yourself, that does not sit well with me. I like guys that play hard."
- Jimmy Butler, Bam Adebayo Score 22 Each As Heat Top Nuggets 125-105, CBSLocal.com, August 1, 2020.
本文仅代表作者本人观点,与本网立场无关。欢迎大家讨论学术问题,尊重他人,禁止人身攻击和发布一切违反国家现行法律法规的内容。
About the author: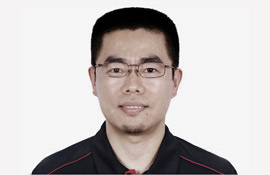 Zhang Xin is Trainer at chinadaily.com.cn. He has been with China Daily since 1988, when he graduated from Beijing Foreign Studies University. Write him at: zhangxin@chinadaily.com.cn, or raise a question for potential use in a future column.
(作者:张欣 编辑:丹妮)
中国日报网英语点津版权说明:凡注明来源为"中国日报网英语点津:XXX(署名)"的原创作品,除与中国日报网签署英语点津内容授权协议的网站外,其他任何网站或单位未经允许不得非法盗链、转载和使用,违者必究。如需使用,请与010-84883561联系;凡本网注明"来源:XXX(非英语点津)"的作品,均转载自其它媒体,目的在于传播更多信息,其他媒体如需转载,请与稿件来源方联系,如产生任何问题与本网无关;本网所发布的歌曲、电影片段,版权归原作者所有,仅供学习与研究,如果侵权,请提供版权证明,以便尽快删除。