Pull a fast one? 耍诡计
中国日报网 2020-10-13 13:38
分享到微信 Reader question:
Please explain "pull a fast one" in this passage (WashingtonPost.com, April 24, 2022):
Trump said Friday that he was just trying to pull a fast one on the media. "I was asking a question sarcastically to reporters like you just to see what would happen."

My comments:
Donald Trump, that is, President of the United States. Trump was trying to deceive the media – and the public. That is what the story conveys. That's what "pull a fast one" means, but let me explain.
A look back into the stories of that period of time quickly lets us know what actually happened.
On April 22, 2020, Trump floated the idea that perhaps people should inject disinfectants into their body in order to cure themselves of the coronavirus. After all, what have they got to lose? That is, in Trump's own words, his logic. Two days later, on Friday, April 24, Trump tried to walk back his ridiculous claim by saying he was doing this for fun, just to deceive the media, many members of which had not been friendly with him.
What?
Yeah, I know. Trump wanted to cheat the media presumably because the media he was referring to were all fake news, news outlets that print only negative stories about him.
Well, that is that, basically. And it's not a good idea to delve any further into Trump's thinking because there's often times no rhyme or reason with respect to his talk.
Suffice it to say that his willingness to play with the media and the public on a subject that's a matter of life and death says a lot about what kind of great leader Trump claims himself to be.
Now, "pull a fast one". The idiom itself may originally refer to a magician pulling a fast trick on the audience. You know, magicians use their quick hands and fingers to now pull a piece of card from out of their palm, and then pull a pigeon or even a rabbit out of their sleeve. They are so deft and quick with their hands that things seem to happen in a blink of an eye.
Suffice it to say, conjurers really do have a lot of tricks up their sleeves.
Hence the expression "pulling a fast one on somebody" – deceive someone with a quick and unexpected move or scheme.
Here are media examples:

1. After an exciting weekend of pop music leaks—Katy Perry's "Roar" and a quick snippet of Lady Gaga's "Applause"—Gaga decided to pull a fast one on all of us and release her first ARTPOP single a week ahead of schedule. Hey, we'll take it!
"DUE TO HACKERS AN ABUNDANCE OF LOW/HIGH QUALITY LEAKS...WE ISSUE THIS POP MUSIC EMERGENCY...MONSTERS SPREAD THE WORD", Gaga tweeted. "MY NEW SINGLE 'APPLAUSE' IS OUT TODAY AND CAN BE HEARD ON UNITED STATES RADIO IN 15 MINUTES. INTERNATIONAL RADIO TO FOLLOW." All caps, you guys. Emergency indeed.
Gaga fans might feel like they've heard "Applause" before—it sounds a lot like it could have been a B-side from her first album, The Fame. It's an aggressive dance track, very industrial and very produced. Also, anyone else getting a David Bowie vibe?
"Applause" is EDM-inspired for sure. The song is for the club, the elliptical or anywhere in between (that has strobe lights and lasers, of course). And we can expect more where that came from. Gaga collaborator and EDM DJ Zedd told Rolling Stone about ARTPOP, "We didn't try to make an EDM album—but, at the same time, we didn't try not to make an EDM album.
- Listen: Lady Gaga Releases First 'ARTPOP' Single "Applause", Fuse.tv, August 13, 2013.

2. As a South Jersey gym has been making national headlines by repeatedly defying state emergency orders, drawing crowds of cheering supporters in their parking lot, others have been choosing to quietly honor the memory of the 19-year-old who was killed in an intoxicated-driving crash by a gym owner.
Ian Smith, the long-bearded, muscle-bound owner of Atilis Gym in Bellmawr, killed Atlantic Cape Community College radio student Kevin Ade after crashing into his car in Galloway on April 28, 2007.
According to the Press of Atlantic City's coverage of the case, Smith, then 20 years old, ran a stop sign. The crash turned Ade's car onto its side and Smith's car shoved it into a tree. Ade was pronounced dead at the scene.
Smith was also charged with possession of marijuana and hypodermic needles. He pleaded guilty to second-degree vehicular homicide and was sentenced in 2008 to five years and six months in prison with three years of supervised release.
Ade's aunt, Beth Henchy, told NJ.com this week that people have started making contributions in Ade's name to the HERO Campaign for Designated Drivers.
Henchy told NJ.com that Smith's decision to defy the executive order shows that he has "no regard for the law" and that he continues to put lives at risk, this time by opening his business during a pandemic while other merchants have remained closed to help stop the spread of the deadly coronavirus.
...
The gym reopened Friday, when state Health Commissioner Judith Persichilli filed a lawsuit in Superior Court seeking a judge's order to keep the gym shut. The court action appears to have finally convinced the gym owners to keep their doors closed, at least until next week.
"Slimeball Gov. Murphy pulled a fast one on us at the end of the day," Smith said in a video on Instagram about the state's court filing, acknowledging that "a violation of that becomes much more serious."
- As Defiant NJ Gym Makes News, Donors Choose To Honor Teen Killed By Ooner, NJ1015.com, May 23, 2020.

3. Trying to pull a fast one on the taxman could come with regrets.
While the IRS is auditing fewer tax returns that it once did, the agency's systems are automated to spot certain discrepancies. And, there are some parts of returns that simply generate more scrutiny than others.
In other words, there is still a risk that you could hear from the IRS.
"A lot of this is done by analytics and computers and the farther you are from the normal range for similar taxpayers, the more likely you are to get a love letter in the mail from the IRS," said certified financial planner Jeffrey Levine, director of advanced planning at Buckingham Wealth Partners.
The IRS will handle an estimated 150 million returns this filing season, with the filing deadline set for July 15. As of June 12, the agency had received more than 136.5 million returns and issued 92 million refunds. The average refund is $2,767.
While most people will never face an audit — only 0.45% were audited in fiscal year 2019 — there are other types of IRS inquiries, such as a notice of income-reporting discrepancy and proposed additional tax due. Those communications fall short of an official audit, which the IRS gets three years to initiate after the challenged return is filed.
The biggest item that lands you most at risk for an audit is making a lot of money: If your income is between $1 million and $5 million, the audit rate jumps to 2.21%. For returns with $10 million or more, it's 6.66%.
However, even if your income is lower, don't assume you won't generate attention — income isn't the only consideration. And for all you work-at-homers, keep in mind that only self-employed taxpayers can deduct unreimbursed job expenses. If you're a full-time employee, forget it.
- Here are some red flags that could grab the attention of IRS, CNBC.com, June 22, 2020.
本文仅代表作者本人观点,与本网立场无关。欢迎大家讨论学术问题,尊重他人,禁止人身攻击和发布一切违反国家现行法律法规的内容。
About the author: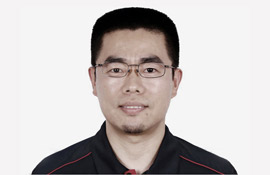 Zhang Xin is Trainer at chinadaily.com.cn. He has been with China Daily since 1988, when he graduated from Beijing Foreign Studies University. Write him at: zhangxin@chinadaily.com.cn, or raise a question for potential use in a future column.
(作者:张欣 编辑:丹妮)
中国日报网英语点津版权说明:凡注明来源为"中国日报网英语点津:XXX(署名)"的原创作品,除与中国日报网签署英语点津内容授权协议的网站外,其他任何网站或单位未经允许不得非法盗链、转载和使用,违者必究。如需使用,请与010-84883561联系;凡本网注明"来源:XXX(非英语点津)"的作品,均转载自其它媒体,目的在于传播更多信息,其他媒体如需转载,请与稿件来源方联系,如产生任何问题与本网无关;本网所发布的歌曲、电影片段,版权归原作者所有,仅供学习与研究,如果侵权,请提供版权证明,以便尽快删除。