False hope? 虚假的希望
中国日报网 2020-12-18 12:20
分享到微信 Reader question:
Please explain "false hope", as in this: The Trump administration is criticized for selling false hope in its management of the Covid-19 pandemic.

My comments:
As of today, more than 317,000 people have died from the coronavirus pandemic in America. So the Trump administration's pandemic management, if you call it that, has been poor.
Abysmal, actually.
Anyways, if you judge from the way President Donald Trump has been talking about Covid-19, you'd realize why the US government is criticized for doing such a poor job.
Variously, Trump and his supporters have said that the virus will "miraculous" disappear, that it's a hoax, that you don't need to wear a facial mask… they don't work, that young people don't get infected or they won't die, that if you catch it, you are immune for life, so on and so forth.
In other words, they're selling false hope, making unrealistic and false promises, promises that won't be kept or can't be realized.
"False hope" is something that gives you a false sense of hope. It's not true. It's false, as in falsehood, as in false start, as in false alarm. It's not real.
In our example, when Trump says again and again that the virus will miraculously disappear, he gives people a false sense of hope, that indeed, somehow, the virus will disappear without anybody noticing it – just in the same way that it struck, seemingly without anybody noticing it.
This false hope, in turn, gives people a false sense of security, that somehow they're protected.
It's not true, of course. That sense of security people get from the Trump administration is false. And that kind of policy – selling false hope rather than actively controlling the spread of the virus – has consequences.
The long and short of the consequences is that even though the United States has only 5 percent of the world's population, Trump boasts of 20 percent of the world's coronavirus deaths.
In short, Trump administration's handling of the coronavirus pandemic is nothing short of a disaster.
Here, let's read a few media examples of the phrase "false hope":

1. The resumption of the NBA might not be as realistic, feels the former head of Health Care Andy Slavitt.
It has been over a week now since the NBA has suspended its league in the wake of the coronavirus pandemic. The suspension came along with the revelation of the first positive coronavirus case in the NBA- Rudy Gobert. During the last seven days, more cases of coronavirus in the NBA started coming out, which included Brooklyn Nets superstar Kevin Durant. Most recently, two Los Angeles Lakers players were tested positive for the virus.
Amidst the hiatus, reports suggested that the league would resume in June, with the season going deep into the summer. However, Slavitt, who was the head of Health Care during Barack Obama's time as the president, does not see the league resuming this season and it was just false hope.
Talking in The Woj Pod, Slavitt said: "I think so. Look, there's going to be a lot of political and social pressure to get the NBA to start up as soon as possible and you know what? A little normalcy would do us all some good. So, I myself, would love to see that happen, but I will tell you that, if that happens, it won't be because it's in our best health care interests, it won't be because it's in the interest of our families and country from a health standpoint, it will happen because it's in the best interest of our country because we're going a little nuts here."
Slavitt further said that all individuals should socially isolate, regardless of whether the disease has affected them. The Coronavirus will disappear faster if everyone quarantines themselves for some time.
- NBA Resuming This Season is Just False Hope, Feels Former Health Care Head, EssentiallySports.com, March 21, 2020.

2. In a chilly February day in 2019, nearly 200 residents, some wearing miners' helmets and holding handwritten signs reading "Save Unit 3," gathered in a Muhlenberg County park dotted with historic buildings from coal's heyday.
Then-Gov. Matt Bevin took the microphone, urging the Tennessee Valley Authority to vote against shutting down the last coal-fired unit of the iconic Paradise fossil plant.
Peabody Coal fed the plant, the largest of its kind in the world when it opened in 1963, and made the county a top producer. The subject of John Prine's song "Paradise," the mines brought middle-class wages and glad-handing politicians seeking industry and union support.
Hopes were high for President Donald Trump, who had campaigned on a promise to revive the industry, to sway the TVA. He tweeted his support, and Kentucky's powerful Senate Majority Leader Mitch McConnell also pushed to keep the plant open.
But just days later, the TVA opted to close the coal-fired unit anyway.
"You've elected a person occupying the most powerful office on earth. So you think they can get it done," said Jon Rogers, whose family coal company also fed the plant.
But, Rogers conceded, "There's a limit to their power."
The closure was a stark example of Trump's inability to meet the promises he made to voters to reverse coal's decline. Since then, a cascade of bankruptcies, coal plant closures and mine layoffs across the U.S. further diminished coal's political clout.
Coal has shifted to the back-burner in the 2020 election — a far fall from the powerful role it played in influencing and financing past campaigns in major coal-producing states.
Hopes for the comeback that many politicians said they could help coal achieve are fading fast. And those politicians are talking much less about the "war on coal" that helped push them to past victories — if they discuss coal at all.
"Even President Trump now, he doesn't talk about coal," Rogers said. "You just don't hear it."
Politicians who need to win votes in coal country, including McConnell and his opponent in the Nov. 3 election, Democrat Amy McGrath, still pay lip service to the historically important resource. But it doesn't dominate their stump speeches the way it once did.
...
In mines not far from Hazard, William "Jay" McCool worked in coal for decades, doing jobs from roof-bolter to manager, surviving rockfalls and a slowly declining job market.
But McCool, 66, like his father and grandfather, retired after he was diagnosed with black lung disease, caused by breathing in coal dust and silica, which has seen a recent resurgence.
Talking recently in a diner in Perry County, he recounted traveling to Washington, D.C., last year with other miners to advocate for more excise taxes on coal companies to help fund the indebted Black Lung Disability Trust Fund, which supports disabled miners.
Some of the miners publicly blasted McConnell afterward for meeting with them only briefly, but McCool said the longtime senator promised to work on the issue.
This spring, mining companies sought to have the tax reduced, citing the pandemic. The fund is at risk for insolvency if Congress doesn't take action by the end of the year.
He wants the federal government to make a commitment to the fund because the revival of coal mining that could have boosted it never came, he said.
"Trump said he'd bring miners back to work, but he didn't," he said, unsure of whether it was Trump's fault or others in government. Regardless, he said, "I don't think they even tried."
The majority of Perry voters are registered Democrats but supported Trump, said Perry County Judge-Executive Scott Alexander, who calls himself a "God-fearing, gun-packing, coal-mining Democrat" who believes that national Democrats have "lost touch with rural America."
But, over the past four years, he said he's seen hopes of a coal comeback fade.
"The politicians, they run these polls and see what issues the public is talking about — and if coal didn't make the radar, then it's not going to be discussed in the election cycle," Alexander added. "And I think that's the point where we're at."
Perry County saw coal employment drop 56% from the second quarter of 2020 compared to a year before, and coal jobs dropped 44% to 353, state statistics show.
In turn, the county's budget has been further slammed by a steep drop in coal severance tax payments that are a tenth of what they once were, Alexander said. That's been coupled with declining property values and tax revenue.
Like other counties in a region that is among America's poorest, Perry is struggling with cuts to services, a shortage of good-paying jobs and out-migration.
Alexander said his county is now focused on attracting new employers, which in recent years has included a drone testing facility and an aluminum parts manufacturer. So far, he's made promising progress in doing so, though such efforts are mixed across the region.
Much like promises about a coal revival, he said he's careful not to make promises about new industries considering locating in his county before it happens.
"The last thing we need is another false hope," he said.
- Trump, McConnell promised to bring back coal. But Kentucky lost 2,700 jobs on their watch, Courier-Journal.com, October 14, 2020.

3. Scientists and public health organizations are taking a firm stance against a recently circulated document—the Great Barrington Declaration—that calls for countries to largely abandon efforts to contain the spread of the covid-19 pandemic in lieu of a "herd immunity" strategy focused on younger, less vulnerable individuals. In various criticisms released this week, they bash the plan as impractical, unethical, and only likely to cause more death and illness.
One such condemnation, released Wednesday, was endorsed by 14 public health organizations, including the American Public Health Association. The statement singles out the declaration as not a strategy, but a political statement, one that ignores "sound public health expertise" and "preys on a frustrated populace."
"Instead of selling false hope that will predictably backfire, we must focus on how to manage this pandemic in a safe, responsible, and equitable way," the statement read.
A group of 31 scientists published their own retort to the declaration in the medical journal The Lancet. Their collective statement is called the John Snow Memorandum—a reference to the 19th-century physician regarded as one of the founders of modern epidemiology. They similarly attack the declaration as a half-baked measure.
Herd immunity is defined as when enough people in a community are immune to a germ that it can no longer spread easily to uninfected people, particularly those more susceptible to serious illness. This is typically accomplished through safe and tested vaccines. But the Great Barrington Declaration calls for countries to resume nearly all aspects of society as usual and simply allow younger people to become naturally infected, while also implementing a vaguely described "focused protection" approach for older or more vulnerable populations. But though younger people are less likely to die from covid-19, the John Snow memo notes, their risks of serious harm are still substantial on a population level, and it's likely impossible to even resume "normal life" or to prevent the virus from spreading to vulnerable people if the pandemic is mostly left unchecked.
- 'False Hope That Will Predictably Backfire': Scientists Condemn 'Herd Immunity' Letter, MSN.com, October 15, 2020.
本文仅代表作者本人观点,与本网立场无关。欢迎大家讨论学术问题,尊重他人,禁止人身攻击和发布一切违反国家现行法律法规的内容。
About the author: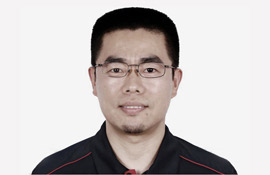 Zhang Xin is Trainer at chinadaily.com.cn. He has been with China Daily since 1988, when he graduated from Beijing Foreign Studies University. Write him at: zhangxin@chinadaily.com.cn, or raise a question for potential use in a future column.
(作者:张欣 编辑:丹妮)
中国日报网英语点津版权说明:凡注明来源为"中国日报网英语点津:XXX(署名)"的原创作品,除与中国日报网签署英语点津内容授权协议的网站外,其他任何网站或单位未经允许不得非法盗链、转载和使用,违者必究。如需使用,请与010-84883561联系;凡本网注明"来源:XXX(非英语点津)"的作品,均转载自其它媒体,目的在于传播更多信息,其他媒体如需转载,请与稿件来源方联系,如产生任何问题与本网无关;本网所发布的歌曲、电影片段,版权归原作者所有,仅供学习与研究,如果侵权,请提供版权证明,以便尽快删除。