Better late than never? 晚做总比不做强
中国日报网 2021-08-06 15:35
分享到微信 Reader question:
Please explain "better late than never" in this sentence: Exercise is better late than never for your heart.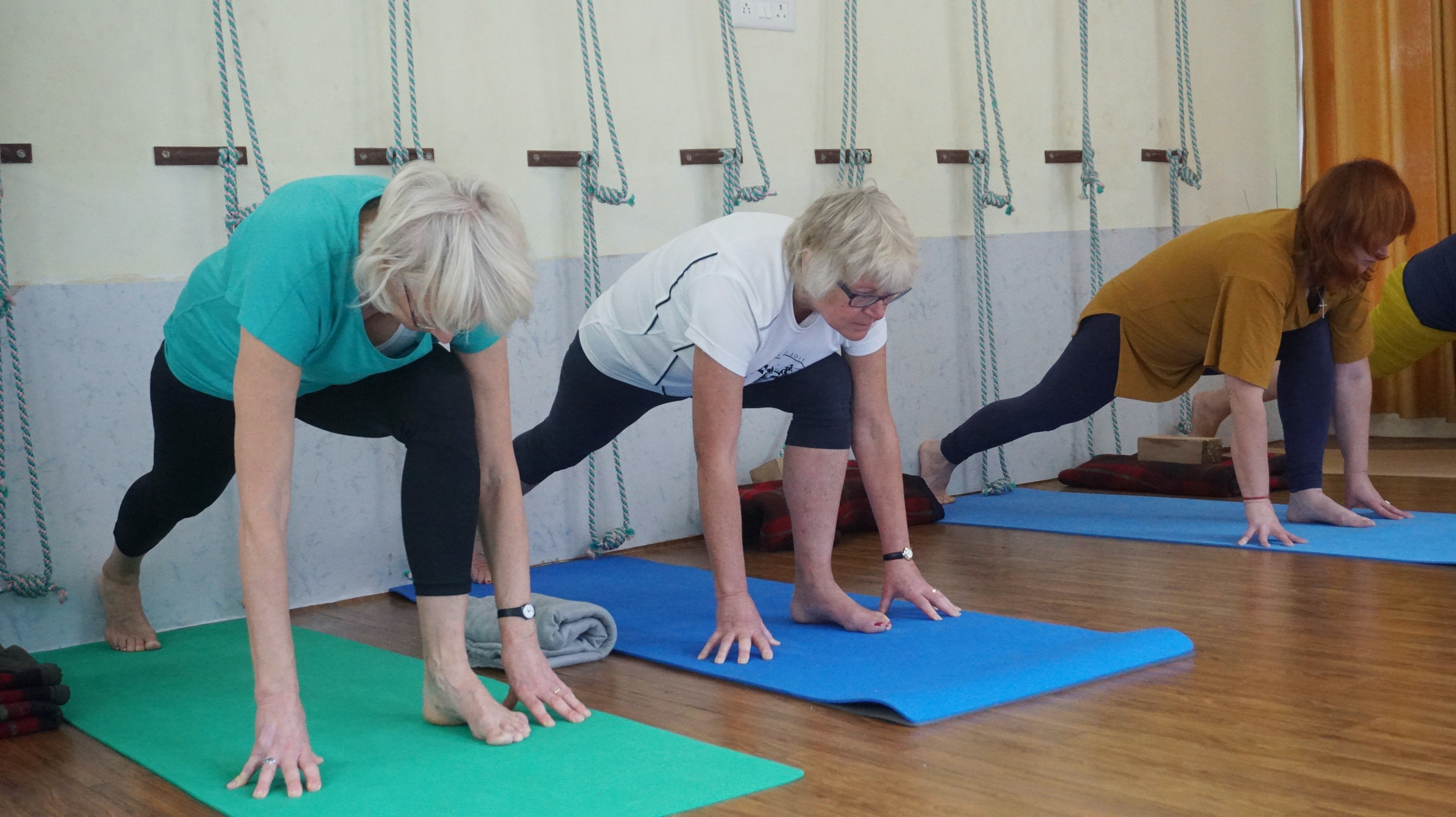 My comments:
This is probably a doctor's advice to a patient, who thinks he's too old to start taking physical exercise. He thinks his old heart won't be able to take it.
The doctor's advice? It's never too late.
Well, better late than never.
Literally, you see, this means even though it's late for the old patient to start taking physical exercises, such as jogging and doing yoga, it's better than never getting started.
In other words, exercise in old age helps. Exercise does good to the heart, even at an old age.
As an idiom or proverb, "better late than never" is attributed to Geoffrey Chaucer, who wrote The Canterbury Tales. It was first seen in 1386 in The Yeoman's Tale: "For better than never is late; never to succeed would be too long a period."
That is very well said, isn't it? To succeed at an old age is late, but it's better than to have never succeeded at all. To never succeed would be too long a period. Indeed.
Very well, I have nothing to add.
So, here are media examples of "better late than never", meaning doing something late is better than not doing it at all:

1. There hasn't been much over at CNN of late that deviates from the usual, tiresome, "Bad Orange Man is a deranged, homicidal Nazi" mantra that's par for the course at most any non-Fox News media outlet these days. But last week I was surprised to run across this surprising "Cuomo Prime Time" segment between CNN host Chris Cuomo and Dr. Sanjay Gupta. In the remarkable, albeit short, break from the "Cases! Cases! Cases!" panic porn we're used to seeing, Gupta explained the concept of T cells when it comes to population immunity.
"T cells are sort of the core component, adaptive or memory immune system," Gupta said. "They sort of trigger everything. They have components that can actually go after the virus itself, but typically they'll sort of start antibody production. They'll start the immune system sort of revved up. If you have T cell reactivity, what that means is the T cells are already sort of primed. They're ready to go. As soon as it sees the virus, it can start to rev up that immune system and stop the infection."
Gupta explained that T cells are gained from "exposure to other coronaviruses" (i.e. colds), and that upwards of 40 percent of the populations "may have some component of T cell reactivity." He called this "very good news" that "could mean there is more immunity out there than we all realize."
Sure, we COVID-realists have been talking about T cell immunity literally for months, but better late than never for CNN, right? I'll certainly take it and run, but I'd also like to add a bit of logic that Cuomo's segment predictably left off. Most immunologists have put the level needed for so-called "herd immunity" at somewhere around 60 percent. In the past, anyone who dared broach the topic was dismissed as insane or someone who wants to basically stab your grandmother in the heart. However, when you acknowledge - as experts like Stanford's Dr. Scott Atlas has for months - that upwards of 40 percent of the population may already be somewhat immune, it presents a much lower threshold. In other words, some degree of population immunity could be obtained if only 20 percent are infected with the virus.
This, of course, explains what's happening in New York City right now, where up to 25 percent of residents have already been infected. 25 percent plus 40 percent equals 65 percent. This, my friends, is called herd immunity, or at least some degree of it. That doesn't mean that nobody would get COVID-19, of course, but it would provide a significant buffer to prevent out-of-control outbreaks and massive hospitalizations. Consider: Since early June, New York as a state has consistently logged at or less than 1,000 cases per day, every day. While it does mean coronavirus is active in the state, it's also significantly down from the 10,000 plus cases per day they were logging during the height of the pandemic. Typically, if we were to see 1,000 cases per day in a state that hasn't endured a spike yet, there would eventually be a significant spike as those cases infect others. Yet, cases in New York remain steady and daily deaths haven't been above 100 since May.
- CNN Finally Discusses T Cell Immunity. Will New York And New Jersey Listen? TownHall.com, August 10, 2020.

2. Nearly half of the U.S. population is now fully vaccinated against COVID-19, but the spread of the highly infectious Delta variant has led to rising case counts in almost half the country.
The Delta variant, which has created setbacks around the world, now accounts for more than half of all new COVID-19 cases in the U.S., according to the Centers for Disease Control and Prevention. At least 24 states have seen a case increase of at least 10% over the last week.
Early research has shown that people who are fully vaccinated are at very low risk of getting sick from the Delta variant. Those who are not vaccinated are at high risk, and those who are only partially vaccinated may have very limited protection, according to a growing body of research.
A peer-reviewed report from French researchers published Thursday in the journal Nature found that mutations in the Delta variant can get past the antibodies produced by vaccines or natural infections. Protection from just one shot may be very little — and that's especially concerning with a strain that has become dominant in the U.S.
The same study in France found that people who received the full two-dose regimen of either the Pfizer or AstraZeneca vaccines will have robust protection against the Delta variant. Their findings followed a similar report in the New England Journal of Medicine, which concluded that the full course of mRNA vaccines — those made by Pfizer and Moderna — appears to offer significant immunity.
The changing face of the coronavirus has meant that its mutations necessitate constant research and monitoring. Earlier in the pandemic, some research out of the University of Pennsylvania indicated that one vaccine dose may have been sufficient for protection from earlier widespread strains of the virus. But the evolution of the virus has shown that it develops new ways to evade antibodies, whether they're from a vaccine or a previous natural infection.
For those who received a first vaccine dose but didn't return for their second, health officials are strongly encouraging people to get a second shot. It's better late than never.
- Missed your second COVID-19 shot? With Delta variant spreading, Philly officials say better late than never, PhillyVoice.com, July 8, 2021.

3. A long overdue book has been returned to Newcastle Libraries almost 63 years late.
An anonymous reader sent the 1954 first edition copy of "How to lie with statistics" by Darrell Huff in a brown envelope to Newcastle's City Library.
And after inspecting the returned book, library staff discovered that it had been issued from Fenham Library and was due to be returned on November 25, 1958.
The book was accompanied by a note stating "Better late than never! Apologies for the late return."
Based on a rate of 15p per day, the return of the book would have cost the sender nearly £3,500 if fines weren't capped at £15 and they hadn't been suspended during the Covid-19 pandemic.
Luke Burton, Newcastle City Council Service Manager for Community Hubs and Libraries, said: "It was certainly a shock for staff to discover just how long overdue this book was, we've never seen anything like this before.
"We're very grateful it has been returned and would love to speak to the individual who returned it to find out what prompted them to do so after all those years.
"It would be great for them to get in touch with us, and they can be assured they won't receive a fine if they do come forward."
'Better late than never' - Overdue book returned to Newcastle library 63 years late, ChronicleLive.co.uk, July 27, 2021.
本文仅代表作者本人观点,与本网立场无关。欢迎大家讨论学术问题,尊重他人,禁止人身攻击和发布一切违反国家现行法律法规的内容。
About the author: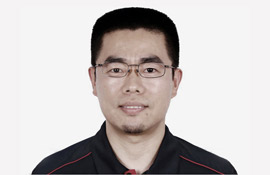 Zhang Xin is Trainer at chinadaily.com.cn. He has been with China Daily since 1988, when he graduated from Beijing Foreign Studies University. Write him at: zhangxin@chinadaily.com.cn, or raise a question for potential use in a future column.
中国日报网英语点津版权说明:凡注明来源为"中国日报网英语点津:XXX(署名)"的原创作品,除与中国日报网签署英语点津内容授权协议的网站外,其他任何网站或单位未经允许不得非法盗链、转载和使用,违者必究。如需使用,请与010-84883561联系;凡本网注明"来源:XXX(非英语点津)"的作品,均转载自其它媒体,目的在于传播更多信息,其他媒体如需转载,请与稿件来源方联系,如产生任何问题与本网无关;本网所发布的歌曲、电影片段,版权归原作者所有,仅供学习与研究,如果侵权,请提供版权证明,以便尽快删除。