When things don't add up? 哪里不对劲?
中国日报网 2021-08-10 13:20
分享到微信 Reader question:
Please explain this headline: When things don't add up.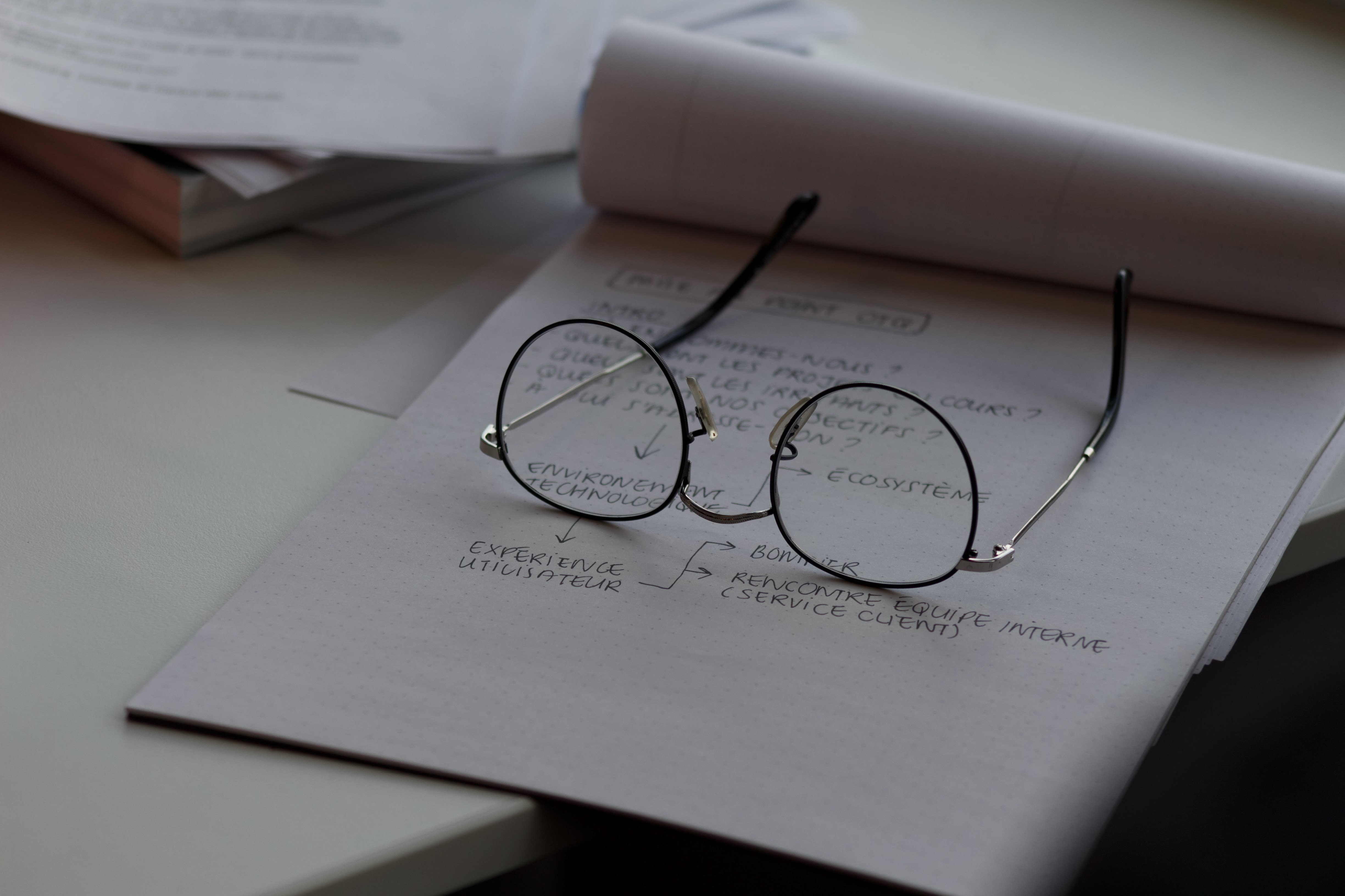 My comments:
A story with this headline addresses a situation where things don't make sense.
Something's wrong, in other words.
While it is not clear exactly what the situation or issue is, it's pretty clear what happens when things don't add up. Something problematic is happening, something you can't explain away using reason and logic.
We know in math, numbers need to add up, that is, add up correctly. Two plus two equals four, for example. Two and two don't, on the other hand, add up to five, or six or any other number other than four.
An accountant knows the importance of how numbers add up, or should add up. If a company churns out a million pairs of shoes a month selling at 10 dollars a pair, for example, its revenue should be 10 million dollars. And if they make two dollars in profit per pair, their profit per month should be 2 million dollars. However, if, for tax purposes, the account book says the company makes zero profit, then clearly those numbers don't add up. The accountant would need to fudge some numbers and cook the book, as they say, if they want to convince tax authorities that they are muddling through well enough without making any profit.
You get the point. Things don't look right if numbers don't add up, metaphorically speaking.
If things add up (correctly), everything's all right. If not, something is wrong.
For example, the Delta variant of the coronavirus is currently wreaking havoc in the United States. However, many Republican-controlled states still refuse to ask residents to wear masks and get vaccinated, even though masks and vaccines prove to be working.
In these Republican-controlled states, such free-wheeling policies don't make sense.
And that's an example of when things don't add up.
All right, here are other examples of situations where things don't add up:

1. There is a popular mandate for a $15 federal minimum wage. Nearly two-thirds of Americans support the wage increase, include 40% who "strongly" back the proposal. In Florida, voters passed an amendment last November to raise the minimum wage, now $8.56, to $15 in 2026; it moves to $10 in September.
Relying on vague terms such as "entrepreneurship," "small government," and "individual liberty," Republicans are losing the messaging battle. Wage-hike opponents have repeatedly failed to conceptualize the real-world impact—beyond the "red meat" talking points—of a $15 mandatory minimum.
While most Americans support the move, most Americans also don't understand how small businesses work. It is, after all, the small-business owner who will bear the cost of a $15 federal minimum wage, not the Biden administration.
As a small-business owner, here are the numbers: I recently sought to hire an employee to answer phones for my Florida-based real-estate firm. The hours would be from 11 a.m. to 7 p.m., Monday through Friday. Three people responded to my job posting. One was already making $15 an hour on unemployment (a problem in itself); he said it would only be worth his time if I would pay $25 per hour. However, $25 an hour is actually closer to $29 per hour, when you factor in Social Security (FICA) taxes and other employment costs. I would also need to take into account paid vacation time, 401(k) contributions and health insurance expenses.
Others said "I can make more from home doing nothing" and "I'm not doing any work for $15 per hour."
Let's say the cost is "only" $15 per hour. Even then, I would end up paying more than $20 an hour per employee, with taxes and benefits taken into account. Then what about the indirect costs of hiring, such as providing an office space or supplying food and beverages?
In annual terms, a $20 all-in hourly minimum wage (on the conservative side) comes out to nearly $42,000 per year. Doesn't sound quite as manageable, right?
By complying with a $15 minimum wage, I would essentially be forced to compete with the federal government and artificially raise my business costs, even if the revenue stream isn't there to justify it. In my case, I would be forced to do one of two things: Eliminate the phone-answering position altogether and pass on the responsibility to my current team members or automate the job by automating the phone system.
The search to fill my current job opening has gone on for nearly a month, and I still haven't found anyone. Agents – and my retired mother – answer the phones instead.
On both the employer and employee ends of the spectrum, it is a lose-lose for everyone involved. If the position is passed on to other team members, those employees may become overburdened. If it is automated, a job is lost. Then you have the customer, who may end up paying higher prices for the same level of service.
Of course, I am not opposed to bearing high labor costs. I am successful because of my workers. Human capital means everything to a small-business owner.
But the economics of a $15 federal minimum wage simply don't work for small businesses like mine. And I'm not alone: If Congress moves ahead with the proposal, one-third of small businesses anticipate laying off workers. More than one million jobs may be at stake.
Congress, run the minimum-wage numbers. They don't add up.
- I own a small business — this is what a $15 minimum wage means for me, by Joseph Semprevivo, MSN.com, May 15, 2021.

2. A bloody knife found in a dishwasher has led to homicide charges being filed against a Northumberland County woman.
Investigators say Lisa Karlaza's story about a home invasion leading to her husband's stabbing death did not add up, prompting further investigation into the Mount Carmel Township killing, WNEP is reporting.
According to reports, authorities found 60-year-old Richard Karlaza dead inside the couple's home on Sunday, and Lisa Karlaza was arrested at the scene.
She is now facing charges of criminal homicide and making false reports to police.
According to reports, Richard Karlaza died from multiple stab wounds. Police originally got a call of a home invasion at the couple's home on Back Street, but with no signs of forced entry, the details did not make sense, reports indicate.
Police also interviewed neighbors, who said they heard a loud argument between two people inside the house, followed by a crashing sound, the Daily Item is reporting.
In the couple's dishwasher, police found an 8 ½-inch knife with blood on the blade, leading to Lisa Karlaza's arrest, reports indicate.
Police have not said what led to the killing.
- Bloody knife in dishwasher leads to Pa. woman's arrest in husband's death: report, PennLive.com, July 7, 2021.

3. Tom Brady hasn't shied away from the fact that he doesn't always tell the truth. Ironically, the man he entrusts to keep his body operating at full capacity has come under fire in the past for his lack of honesty, too.
While Brady may believe that Alex Guerrero has helped him keep playing at a high level into his 40s, the fact remains that it's impossible to prove how much the controversial trainer's methods have actually influenced his star client's success. With the Tampa Bay Buccaneers quarterback nearing the end of his career, Guerrero made a bold claim about the GOAT during a recent podcast appearance that simply doesn't add up.
…
Coming off another season that ended with the star quarterback winning a Super Bowl MVP award, the question remains: How much longer can Guerrero's most popular client keep defying Father Time?
Guerrero appeared on The Adam Schefter Podcast to discuss a number of topics. After acknowledging that he plans on helping Brady accomplish his goal of playing until the age of 45, the controversial trainer made a bold claim that doesn't entirely add up.
"I try to keep his body three years ahead of where we need to be," Guerrero explained. "I'm thinking about not just next year, but what if he feels so good at 45 that he wants to play at 46? I better plan. I better think about how I need to get his body prepared for 46 or 47."
His statement doesn't make sense on a number of levels.
First, how exactly does Guerrero measure being "three years ahead" from a body standpoint? After all, your health can change at any instant. It seems like a stretch to try to quantify a time period for something that can't truly be assessed.
Moreover, as much work as Brady and Guerrero put into the preparation process, let's not pretend like the GOAT has been completely healthy in his later years. He dealt with a sprained elbow during his final season in New England, which forced him to miss more practice time than usual. Plus, he admittedly suffered a torn MCL that year that bothered him throughout the 2020 season. In fact, Brady finally got surgery this offseason to repair a knee injury that clearly plagued him for quite some time.
-Tom Brady's Controversial Trainer Makes Bold Claim About the GOAT That Simply Doesn't Add Up, Sportscasting.com, July 22, 2021.
本文仅代表作者本人观点,与本网立场无关。欢迎大家讨论学术问题,尊重他人,禁止人身攻击和发布一切违反国家现行法律法规的内容。
About the author: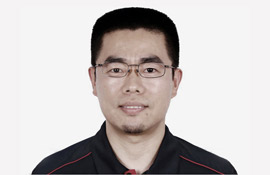 Zhang Xin is Trainer at chinadaily.com.cn. He has been with China Daily since 1988, when he graduated from Beijing Foreign Studies University. Write him at: zhangxin@chinadaily.com.cn, or raise a question for potential use in a future column.
中国日报网英语点津版权说明:凡注明来源为"中国日报网英语点津:XXX(署名)"的原创作品,除与中国日报网签署英语点津内容授权协议的网站外,其他任何网站或单位未经允许不得非法盗链、转载和使用,违者必究。如需使用,请与010-84883561联系;凡本网注明"来源:XXX(非英语点津)"的作品,均转载自其它媒体,目的在于传播更多信息,其他媒体如需转载,请与稿件来源方联系,如产生任何问题与本网无关;本网所发布的歌曲、电影片段,版权归原作者所有,仅供学习与研究,如果侵权,请提供版权证明,以便尽快删除。