Worth his salt? 有能力胜任
中国日报网 2021-08-13 16:54
分享到微信 Reader question:
Please explain "worth his salt", as in, "any businessman worth his salt…".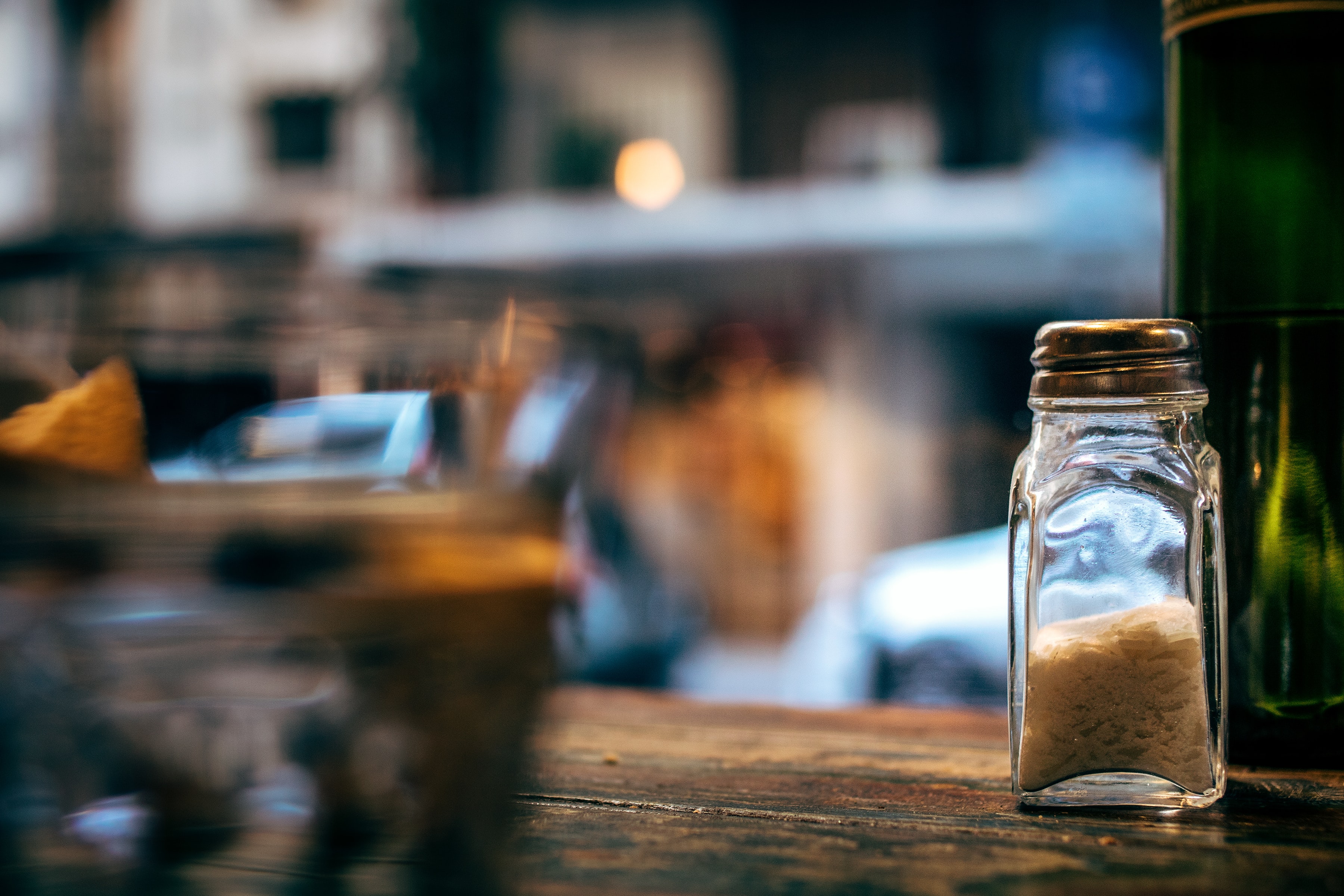 My comments:
A businessman worth his salt is a competent one. He makes successful deals and, more importantly for a businessman, makes money.
Worth his salt?
"Salt" originally refers to the salary of a soldier. The origin of this expression goes way back, perhaps to the Roman Empire, as The Phrase Finder (phrases.co.uk) explains:
Sodium chloride, a.k.a. salt, is essential for human life and, until the invention of canning and refrigeration, was the primary method of preservation of food. Not surprisingly, it has long been considered valuable.
To be 'worth one's salt' is to be worth one's pay. Our word salary derives from the Latin salarium, (sal is the Latin word for salt). There is some debate over the origin of the word salarium, but most scholars accept that it was the money allowed to Roman soldiers for the purchase of salt. Roman soldiers weren't actually paid in salt, as some suggest. They were obliged to buy their own food, weapons etc. and had the cost of these deducted from their wages in advance.
So, literally, to be worth one's salt is for any salary man to be worth his salary, worth his pay. Hence, such a person is worthy and effective, efficient, competent. He gets the job done – to everyone's satisfaction.
They're worth their while, in other words. They're useful and are not a complete waste of time.
Well, not at all.
All right, here are recent media examples of people who are worth their salt:

1. It's been 20 years since the crash at the Daytona 500 that took the life of motorsports legend Dale Earnhardt Sr. and there are still a few folks out there that believe Sterling Marlin is to blame. The accusations started flying almost immediately following the announcement of Earnhardt's death, which came just a few hours after the fatal accident, accusations that weren't true then and obviously aren't true now.
Things got so bad in the days following the wreck that Marlin received death threats, which he essentially had no choice but to address. The two-time Daytona 500 winner clearly (and accurately) believed that it was simply an accident and made that point clear in his first interview following the accident.
The final lap of the 2001 Daytona 500 was absolutely crazy as a plethora of drivers had a chance to win. Michael Waltrip and Dale Earnhardt Jr., who were running 1-2 when the white flag dropped, had separated themselves a bit as the pack hit turn three, which is always a madhouse as every NASCAR driver worth his salt wants to make that one last push to win.
Such was the case that day as Dale Earnhardt Sr., Sterling Marlin, and Ken Schrader went three-wide as turn four approached. Marlin went low, Earnhardt was in the middle, and Schrader was on the outside while Rusty Wallace positioned himself right behind Earnhardt's famous No. 3. Bill Elliott, Ricky Rudd, Jeremy Mayfield, and Bobby Hamilton were right there in the mix as well.
As Marlin had the inside track, it seemed as if Earnhardt Sr. went to block, which led to his left rear getting bumped by Marlin's No. 40 Coors Light car. Earnhardt, seemingly trying to straighten out without slowing down, went to the apron for the briefest of moments before veering back up the track into the outside wall, hitting it nearly directly head-on before being pushed by Schrader's No. 36 into the infield grass. Sterling Marlin went on to finish fifth behind Waltrip, Earnhardt Jr., Wallace, and Rudd.
Dale Earnhardt Sr. was pronounced dead at a nearby hospital a few hours later but Ken Schrader later admitted that he knew Earnhardt had passed the moment he looked in the car.
- Sterling Marlin Responded Quickly (and Accurately) After Receiving Death Threats Following the Daytona 500 Crash That Killed Dale Earnhardt Sr., Sportscasting.com, February 3, 2021.

2. In 2016, food scholar and Bay Area author Carolyn Phillips pulled off an impressive feat. She wrote the first English-language cookbook to examine the 35 cuisines of China. At more than 500 pages, "All Under Heaven" contains more than 300 recipes (her original book proposal called for 1,500) — an astounding accomplishment. The book was nominated for a James Beard Award.
Now Phillips is back with an equally satiating follow-up. "At the Chinese Table: A Memoir With Recipes" is part cookbook, part sketchbook, part ancestral deep dive, part culinary memoir and part love story — a moving and insightful journey through the fertile fields and cluttered kitchens of China, straight into American readers' hearts, minds and stomachs. As any foodie turned world traveler worth her salt would do, Phillips opens the book with a fragrant and cacophonous scene inside a bustling market — the heartbeat of any town or city abroad. It's September 1976. At 21, she has just arrived from America as part of a yearlong language program in Taipei and is trying to find her bearings.
Unfortunately, her college-level Mandarin is spotty at best, and her inability to communicate, let alone assimilate into the infamously impervious-to-foreigners community, nearly causes her to jump on the first plane back home. But one exquisite meal in a local noodle dive chips away at her resolve to leave. Then another. Before long, Phillips finds herself swept away not only by the epicurean wonders of her new home, but also by the country's complicated yet rich history and people: "China's gastronomy found a way to speak to me, to comfort me, to educate me, to welcome me, and to entice me into hanging in there just a little bit longer," she writes.
When Phillips falls in love with J.H., an academic and "gastronomic sponge" 13 years her senior, and over time becomes the most unlikely candidate for eldest daughter-in-law in a traditional Chinese family, her real indoctrination into Chinese culture and cuisine begins. Her life takes off in unexpected ways, molding and kneading her into one of today's most respected authorities on Chinese cooking.
- Review: Memoir 'At the Chinese Table' is both cookbook and delicious love story, SFChronicle.com, June 15, 2021.

3. As each chapter of Moby Dick flows forward, Melville never stops short of aggrandizing the elusive white whale—and not just the titular whale, but he explores all kinds of different whales.
There are entire chapters of the book devoted to making sure the reader has enough knowledge of 19th censure whaling, because that knowledge is needed for full impact of Moby Dick's formidability when the time comes for Ahab to battle with the eponymous whale.
The sheer depth of understanding that Melville bestows to his readers allows them to feel the wind in their hair, the sweat on their brows, and the stench of the whale. It's uniquely tangible.
When Ishmael's work is complete—and Ahab has danced his date with destiny—Moby Dick's effect upon the reader is profound. When we close the book after those final words, the feeling is unmatched throughout all of literature.
Melville succeeds at attaching readers to the world of Ahab, the Pequod, and whaling. It makes you yearn for a sequel where Ishmael lashes together a vessel to seek his myopic revenge. Alas, it would defeat the purpose of Moby Dick to wish for such a thing.
Any story worth its salt should be able to speak to timeless truths and remain not only relevant but important for years to come. In that sense, Moby Dick has premonitions and moments of clairvoyance that rival some of the most dangerously real predictions of George Orwell.
Herman Melville's use of the English language may feel antiquated, but his thematic exploration of a spiritual crisis and his allusions toward homosexual behavior are far from outdated.
If you weren't aware, Ishmael and Queequeg's friendship has homoerotic overtones in Melville's original book, and the religious themes were heavily redacted in the English version (since "comparing human shortcomings to divine ones" was grounds for revision).
Even beyond the censored aspects, Moby Dick is a book that delves into themes that weren't becoming of the epoch, which led to all kinds of issues during its initial publication.
Moby Dick, Explained: 4 Reasons Why It's the Greatest Novel Ever Written, WhatNerd.com, June 19, 2021.
本文仅代表作者本人观点,与本网立场无关。欢迎大家讨论学术问题,尊重他人,禁止人身攻击和发布一切违反国家现行法律法规的内容。
About the author: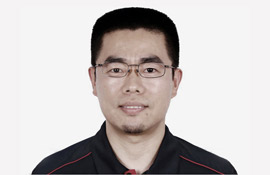 Zhang Xin is Trainer at chinadaily.com.cn. He has been with China Daily since 1988, when he graduated from Beijing Foreign Studies University. Write him at: zhangxin@chinadaily.com.cn, or raise a question for potential use in a future column.
中国日报网英语点津版权说明:凡注明来源为"中国日报网英语点津:XXX(署名)"的原创作品,除与中国日报网签署英语点津内容授权协议的网站外,其他任何网站或单位未经允许不得非法盗链、转载和使用,违者必究。如需使用,请与010-84883561联系;凡本网注明"来源:XXX(非英语点津)"的作品,均转载自其它媒体,目的在于传播更多信息,其他媒体如需转载,请与稿件来源方联系,如产生任何问题与本网无关;本网所发布的歌曲、电影片段,版权归原作者所有,仅供学习与研究,如果侵权,请提供版权证明,以便尽快删除。