Washed up? 完蛋了
中国日报网 2022-02-08 11:20
分享到微信 Reader question:
What does it mean when a basketball player is described as "old and washed up"?

My comments:
This means the basketball player is getting old and useless.
Well, not entirely useless, perhaps, but not as good as he once was.
That is, when he was young.
Or younger.
Basketball players jump a lot. They jump high. They jump high, for example to dunk the ball, putting the basketball in the hoop from on top of the basket, which is ten feet or 3.05 meters in the air.
But they can't do that anymore or as well when they are old.
Youngsters can jump and move like a gazelle.
When they get older, they don't jump as high and no longer move with the same quickness and agility as when they were young.
So, one way of putting it is, they are washed up.
Washed up?
Literally, this means thoroughly washing one's faces and hands after one has done the day's work in the workshop or office. One wants to get completely clean before going home.
So, "washed up" means finished, done.
Done for the day.
By extension, when one's whole career is done and finished, they're also described as washed up, though, here, the negative connotations are unmistakable.
All right, without further ado, let's read a few media examples in which people are described as washed up, meaning that they should retire or that they are simply not as brilliant as they once were:

1. Russell Westbrook has always been a lightning rod for criticism, often to his confusion and dismay. Lately, some of his online detractors have tried to proclaim he's past his prime after he began the season injured and now that he's playing on a losing team, his third team in three years.
Westbrook, though, has rebounded nicely from his slow start and is now averaging a triple-double - 21.6 points, 10.6 assists and 10.5 rebounds - while shooting his highest three-point percentage since 2016-17 (32.1%).
Is Westbrook the same player who won an MVP that season? No, but that doesn't mean he isn't still very good. And after playing against him, Magic rookie Cole Anthony finds all the talk Westbrook is over the hill to be completely ridiculous.
"That dude is a handful. Anybody that tries to disrespect him and say that he's washed up needs to watch basketball. Watch him play," Anthony said.
"That dude is an animal. He competes on both ends of the floor and is just really, really good. Him and [Bradley] Beal both. You've just gotta give them their respect."
Westbrook and Anthony matched up on a series of plays in Wednesday's Wizards win and afterwards caught up with a postgame conversation. Anthony shared some details about what they discussed.
"I've known Westbrook since I was back in high school. He's always been a supportive dude. He was just telling me 'be you, be you, be aggressive and allow that to create for your teammates,'" Anthony said.
"Honestly, I told him 'this summer, I'm trying to work with you.' I want to work with as many of the elite talent that I can. He's someone that has been through the whole path and is still doing everything that I want to do. I have nothing but respect for him. Shout out to Westbrook."
- Anthony on criticism Westbrook is washed up: 'Watch basketball', NBCSports.com, April 9, 2021.

2. After sprint legend Usain Bolt was called "old and washed up" and challenged to a 40-yard race by NFL player Tyreek Hill this week, he confidently responded on Twitter with two simple words: "Say less," which is also the title of his February-released single.
The challenge came on Friday, a day after Bolt boasted to sports analyst, Pat McAfee that Hill, who is a wide receiver for the Kansas City Chiefs of the NFL, would have no chance in a race.
Tyreek, 27, fired back and told reporters on Friday that: "Usain Bolt got out of the game for a reason, right?"
"He's old, he's washed up, and he can't see me in 40 yards. Hundred-yard dash, yes, that's what he do. But 40-yard dash, if you're recording this, Usain Bolt, you cannot see me," Tyreek declared.
Bolt stated, however, that he could easily beat Tyreek Hill wearing sweats and street shoes, the way he did that time at the NFL Scouting Combine, when he ran a 4.22-second on the 40-yard stretch.
It was during the 2019 NFL Experience in Atlanta, when the then 33-year-old track star matched Bengals receiver John Ross, who two years prior produced the fastest 40 in the history of the Scouting Combine.
- Usain Bolt Tells Chiefs WR Tyreek Hill To "Say Less" After Challenge, DanceHallMag.com, July 31, 2021.

3. Bet that Harry Kane's still got all his faculties.
Tottenham head to Chelsea (4.30pm) bright as a button after their last-gasp heroics at Leicester.
In contrast, Chelsea seemed a bit, well, lost at Brighton. Thomas Tuchel said: "At some point you sit on the bus and think, 'Where are we going?'"
I hear you, Tom. Adrift on a tide of confusion? Hello darkness, my old friend. I found myself looking for the car keys in the fridge the other day.
Chelsea's brand of befuddlement is all down to a torturous schedule says Tuchel, as today's visit of Spurs will be the Blues' 21st game since the start of November.
'Diddums' is a word you don't hear so much of these days, isn't it?
You hear a deal less about how Kane is all washed-up, too. He scored his 19th goal of 2021-22 for club and country in midweek. He's found the net in six of his last 12 Spurs games.
Yes, he's had three full gallops at Chelsea so far this season and come up with nothing. Tottenham mustered just five shots on target across two legs of the League Cup semi this month. Another tight clash looks favourite.
But the vibes from Spurs' dramatic midweek win were so strong that the standout 2/1 (BetVic, Coral) 'Kane anytime scorer' is hard to resist.
- Chelsea vs Tottenham: Best bets for all Sunday's Premier League games, by Alex Hankin, January 23, 2022.
本文仅代表作者本人观点,与本网立场无关。欢迎大家讨论学术问题,尊重他人,禁止人身攻击和发布一切违反国家现行法律法规的内容。
About the author: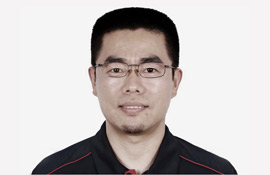 Zhang Xin is Trainer at chinadaily.com.cn. He has been with China Daily since 1988, when he graduated from Beijing Foreign Studies University. Write him at: zhangxin@chinadaily.com.cn, or raise a question for potential use in a future column.
(作者:张欣 编辑:丹妮)
中国日报网英语点津版权说明:凡注明来源为"中国日报网英语点津:XXX(署名)"的原创作品,除与中国日报网签署英语点津内容授权协议的网站外,其他任何网站或单位未经允许不得非法盗链、转载和使用,违者必究。如需使用,请与010-84883561联系;凡本网注明"来源:XXX(非英语点津)"的作品,均转载自其它媒体,目的在于传播更多信息,其他媒体如需转载,请与稿件来源方联系,如产生任何问题与本网无关;本网所发布的歌曲、电影片段,版权归原作者所有,仅供学习与研究,如果侵权,请提供版权证明,以便尽快删除。