On the run? 奔波
中国日报网 2022-02-15 13:43
分享到微信 Reader question:
Please explain "on the run" in this sentence: It's been a life on the run.

My comments:
It's been a hectic life, in other words.
Busy, busy, busy.
That's what "on the run" means – run, that is, rather than walk.
When you're not in a hurry, you walk leisurely from place to place. When you're in a hurry, you run, hence the analogy.
Office workers, some of them, eat breakfast on the run, for instance – and literally running while taking bites off a sandwich or pancake or what else they have in hand.
Criminals trying to evade the police, for another example, are constantly on the run. They never stay in one place for long. They're not only in a hurry in the physical sense, of course, as they live in constant fear. They are restless, never having peace of mind.
On the run is like birds on the fly or, as it were, on the wing. Migrating birds which fly for hours on end are described as "on the wing".
That gives us a perfect picture.
On the run is similar, only – birds on the wing actually look happy and serene. Wild geese flying over and casting their shadows on a ripple-less lake are, for example, the ultimate picture of peace and harmony in nature.
Picture perfect, exactly.
Life of the criminal or, say, the white-collar clerk in the city constantly on the run, on the other hand, gives us an image that is every bit the opposite of picturesque. It's stressful, to say the least.
Well, to say the least and no more, let's read a few media examples of people "on the run":

1. Federal authorities are asking for help identifying a fan spotted at a 2016 Los Angeles Dodgers game who resembles a most-wanted fugitive who has been on the run for 23 years.
John Ruffo, now 66, was convicted of a $350 million bank fraud scheme in the late 1990s – one of the largest bank fraud scams in American history – and sentenced to 17-and-a-half years in prison, the U.S. Marshals Service said. About $13 million was never recovered.
However, Ruffo failed to report to a federal prison in New Jersey on Nov. 9, 1998, following his conviction. Investigators quickly determined that Ruffo had driven a car, which he was believed to have rented earlier that day in Manhattan, to a long-term parking lot at John F. Kennedy Airport.
Ruffo's last confirmed sighting was in surveillance footage as he withdrew money from an ATM on his way to the airport.
In September 2016, investigators received a tip that Ruffo attended a major league baseball game between the Boston Red Sox and Los Angeles Dodgers at Dodgers Stadium on Aug. 5, 2016.
The tipster said Ruffo was sitting a few rows up behind home plate and wearing a blue shirt. Investigators reviewed footage from the game and confirmed that a bald, white male with a mustache, and wearing a blue shirt was sitting in Section 1 Dugout Club, Row EE, Seat 10 behind the plate.
While investigators identified those who purchased the seats, they have never been able to identify the man in the blue shirt.
Ruffo stood 5 feet, 5 inches and weighed approximately 170 pounds in 1998. Investigators described Ruffo as computer savvy with a penchant for fine wines, gambling and nice hotels.
"Ruffo was known to be a storyteller, someone who liked to stretch the truth, and had a desire to impress others," investigators said. "He has been called a master manipulator."
- US Marshals seek help in identifying fan at Dodgers game resembling Most Wanted fugitive, FoxNews.com, October 7, 2021.

2. A fugitive who faked his own death to escape sex and fraud charges in the US - only to be nabbed after catching Covid and nearly dying in a Scotland hospital - is on the lam again after skipping a court hearing.
Scottish officials confirmed to DailyMail.com yesterday that Nicholas Alahverdian, 34, failed to appear for an extradition hearing at Edinburgh Sheriff Court on Thursday and that a warrant has been issued for his arrest.
Alahverdian was arrested on an Interpol notice at the Queen Elizabeth University Hospital in Glasgow on December 13. He had checked in under the alias Arthur Knight, and was intubated after nearly dying of the virus.
Although he was under armed guard at hospital, he was released on bail after he recovered and is now on the run.
It's not clear why he was released given his history of evading justice, nor was it immediately known when he was set free.
Alahverdian - who claimed to have died of cancer in February 2020, aged 32, before being buried at sea - is being sought over a 2008 sexual assault charge in Utah.
He is accused of raping an ex-girlfriend in September 2008, with police investigating Alahverdian discovering he'd been reported to the police over similar alleged attacks in Rhode Island, Massachusetts, Utah and Ohio.
The faker, who is also known as Nicholas Rossi, was convicted of sexual assault following an 'encounter' with another student at Sinclair Community College in Dayton, Ohio.
- American fraudster who faked his own death and was nabbed in Scotland is on the run again, TWNews.co.uk, January 21, 2022.

3. Italian police has caught a top mafia fugitive who had been on the run for nearly 20 years thanks to the help of the Google Maps app, an investigator told Reuters on Wednesday.
After a two-year investigation, Gioacchino Gammino, 61, was tracked down in Galapagar, Spain, where he lived under a fake name. The town is close to the capital Madrid.
A Google Maps street view picture portraying a man who looked like him in front of a fruit shop was key in triggering a deeper investigation.
"The photogram helped us to confirm the investigation we were developing in traditional ways," Nicola Altiero, deputy director of the Italian anti-mafia police unit (DIA), said.
Gammino, a member of a Sicilian mafia group dubbed Stidda, had escaped Rome's Rebibbia jail in 2002 and in 2003 had been sentenced to life imprisonment for a murder committed several years earlier.
Altiero said Gammino is currently under custody in Spain and they hope to bring him back to Italy by the end of February.
- Google Maps helps Italian police capture mafia fugitive, CNN.com, January 6, 2022.
本文仅代表作者本人观点,与本网立场无关。欢迎大家讨论学术问题,尊重他人,禁止人身攻击和发布一切违反国家现行法律法规的内容。
About the author: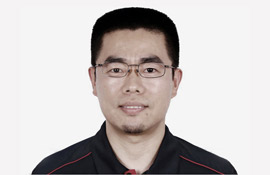 Zhang Xin is Trainer at chinadaily.com.cn. He has been with China Daily since 1988, when he graduated from Beijing Foreign Studies University. Write him at: zhangxin@chinadaily.com.cn, or raise a question for potential use in a future column.
(作者:张欣 编辑:丹妮)
中国日报网英语点津版权说明:凡注明来源为"中国日报网英语点津:XXX(署名)"的原创作品,除与中国日报网签署英语点津内容授权协议的网站外,其他任何网站或单位未经允许不得非法盗链、转载和使用,违者必究。如需使用,请与010-84883561联系;凡本网注明"来源:XXX(非英语点津)"的作品,均转载自其它媒体,目的在于传播更多信息,其他媒体如需转载,请与稿件来源方联系,如产生任何问题与本网无关;本网所发布的歌曲、电影片段,版权归原作者所有,仅供学习与研究,如果侵权,请提供版权证明,以便尽快删除。