Not giving an inch? 寸步不让
中国日报网 2022-10-11 13:48
分享到微信 Reader question:
Please explain "giving an inch" in this: "No deal. Not any time soon. Nobody gives an inch."

My comments:
This sounds like someone making an assessment after a failed negotiation.
Meaning?
There's no done deal. No agreement. Not yet. Don't expect an agreement any time soon, either, because no one involved is willing to give an inch.
An inch?
An inch of territory, that is.
Metaphorically speaking.
In the old days, after two countries go into war, for example, the winner of the battle usually gets some territory as reward, among other forms of loot.
Sometimes, however, the loser refuses to give up territory. When they're really determined, they say, no, not an inch of territory.
The enemy, say, asks for the borderline between the two countries to be pushed into the loser's side by 100 miles. The loser doesn't want to do that and won't budge. Hence the answer: No. Not one mile, not a foot, not an inch.
Hence, and therefore, in any negotiation today, people are wont to demonstrate their determination not to budge by saying they won't give an inch.
In other words, they won't move or change or shift or wiggle even a little bit.
Hence, as is the case in our example, no deal. Not now. Not any time soon. Not until they're willing to give something to the other side before they can get anything in return.
After all, negotiations are all about give-and-take, giving something up and taking something in return.
If nobody's willing to do that, the negotiation remains stuck.
Ah, well, for better or worse. Let's read a few media examples of "not giving an inch" (always in the negative):

1. Russian Foreign Minister Sergei Lavrov used Wednesday's interview with Bloomberg News to address the overriding issue regarding the future of Ukraine, at least from Moscow's perspective. Speaking in fluent English, he said Russia would be "categorically against" Ukraine joining NATO.
Lavrov said he welcomed the interviewer's question regarding whether Ukraine can be part of NATO, recognizing it as a chance to shoehorn background information into the interview. It was an opportunity to explain Moscow's position to a wide English-speaking international audience – first and foremost Americans. His comments seemed partly aimed at those so malnourished on "mainstream media" that they might be learning the history of NATO enlargement for the first time. Lavrov said:
"In my view, it all started … back in the 1990s, when in spite of all the pronouncements about how the Cold War was over and that there should be no winners – yet, NATO looked upon itself as a winner."
Lavrov said U.S. and NATO reneged on a series of commitments: not to enlarge the Alliance; then (after NATO was expanded contrary to that commitment), not to deploy substantial forces on the territories of new NATO members; and then not to move NATO infrastructure to the Russian border.
"All these commitments have been, to one degree or another, violated," said Lavrov, adding that "attempts to draw Ukraine into NATO would have a negative impact on the entire system of European security." Lavrov said Russia's national security interests and 25 years of recent history make this a key problem, not only for Ukraine and NATO, but also "an issue of Russia."
Is Lavrov distorting the history? The answer is important – the more so inasmuch as the information needed to form cogent judgments is rarely found in the U.S. "mainstream media." What happened in the months immediately before and after the fall of the Berlin Wall on Nov. 9/10, 1989, is key to understanding Russia's attitude now.
To his credit, President George H. W. Bush sent a reassuring message to the Soviets, saying, "I will not dance on the Berlin wall." And just three weeks after it fell, Bush flew to Malta for a two-day summit with Gorbachev.
At a joint press conference on Dec. 3, 1989, Gorbachev said, "We are at the beginning of a long road to a lasting, peaceful era. The threat of force, mistrust, psychological and ideological struggle should all be things of the past."
In the same vein, Bush spoke of a new future just begun "right here in Malta" – one of lasting peace and enduring East-West cooperation. This came just six months after Bush had publicly called in a major speech in Mainz, West Germany, for "a Europe whole and free." At the time it did not seem one had to be Pollyanna to hope that flesh could be pinned to the bones of that rhetoric.
According to Jack Matlock, then-U.S. ambassador to the U.S.S.R. who took part in the Malta summit, the most basic agreement involved (1) Gorbachev's pledge not to use force in Eastern Europe where the Russians had 24 divisions (some 350,000 troops) in East Germany alone, and (2) Bush's promise not to "take advantage" of a Soviet withdrawal from Eastern Europe.
In early February 1990, Bush sent Secretary of State James Baker to work out the all-important details directly with Gorbachev and Foreign Minister Eduard Shevardnadze. Ambassador Matlock again was there and took careful notes on the negotiations, which focused on German reunification.
From memory, Matlock told me that Baker tried to convince Gorbachev that it was in Moscow's interest to let a united Germany remain in NATO. Matlock recalled that Baker began his argument saying something like, "Assuming there is no expansion of NATO jurisdiction to the East, not one inch, what would you prefer, a Germany embedded in NATO, or one that can go independently in any direction it chooses."
The implication was that Germany might just opt to acquire nuclear weapons, were it not anchored in NATO. Gorbachev answered that he took Baker's argument seriously, and wasted little time in agreeing to the deal.
Ambassador Matlock, one of the most widely respected experts on Russia, told me "the language used was absolute, and the entire negotiation was in the framework of a general agreement that there would be no use of force by the Soviets and no 'taking advantage' by the U.S."
- How NATO Jabs Russia on Ukraine, Antiwar.com, May 16, 2014.

2. Jurgen Klopp has warned Pep Guardiola's Manchester City that Liverpool will not give an inch in the title race ahead of their huge Premier League showdown next weekend.
Klopp's team briefly went top of the league for the first time since December after beating Watford in Saturday's early kick-off, only for City to leapfrog them with victory over Burnley.
Liverpool trailed City by 14 points in January but have closed the gap to one point and Guardiola admitted that his side cannot afford to lose another game to retain the title.
Klopp, who was in triumphant mood after the 2-0 win at Anfield, said of his celebrations: "It was nothing to do with being top of the league. I didn't think about that. But we can't give an inch. To keep in the title race we have to win our games. The next game is a big one, we can't hide from that."
He added: "I really appreciate the situation were in. I said to the boys on Friday, the first time we are all together, if someone had told us in the summer that we in early April in the situation we are in, in all the competitions, won one trophy and have a full squad available we all would have taken it. Absolutely."
- Jurgen Klopp warns Liverpool 'will not give Man City an inch' in Premier League title race, Daily Mail, April 3, 2022.

3. We got sued last month for covering a local government council meeting and writing a story about it.
It's nuts. A member of the town council begged us to cover the meeting, a council we don't cover on a routine basis.
So we covered that meeting, wrote what was said and published it.
The councilman who asked us to cover the meeting didn't like the story, so he filed two lawsuits, one as a motion asking the court to take down the story from our website and to prevent us from ever publishing his name.
The judge threw that motion out within an hour.
The second suit claimed we defamed him by publishing what was said in the meeting. In his suit, he claimed he really isn't a public figure and that the issue we reported about wasn't of public interest and was just a "private" matter, despite the fact it involved a council discussion and vote.
As I said, nuts.
As I write this, our lawyer is filing a motion to have the defamation suit tossed.
Newspaper reporters are free to write what is said in a public meeting by the participants. And the councilman is certainly a public figure, and the issue he was involved in was a public matter. (He was attempting to have his neighbor cited for what he claimed were city code violations. His fellow councilmembers voted to not pursue the issue, a situation that left him embarrassed at having picked a fight and lost.)
There's a lot of layers to this situation, but it's one those of us doing community journalism face all too often. Small-town officials sometimes think they're above having to follow the rules, and they believe that the local newspaper should be a puff-piece on their behalf and not report controversies.
Even so, few officials actually sue local newspapers for simply covering a meeting. Most recognize that we have a First Amendment right to write what is said in a meeting without having to fear litigation for simply doing our jobs.
It may be that this kind of legal action is a sign of the times. In recent years, "the media" has faced a huge wave of anti-press propaganda from politicians who seek to discredit us. To many Americans, reporters have become "the enemy of the people."
It's Orwellian doublespeak where facts are ignored and truth is whatever someone wants to believe.
All is not lost. Some people recognize that what we do with our reporting is important.
Comedian Trevor Noah had this to say at the recent White House Correspondents Dinner: "If you ever begin to doubt your responsibilities, if you ever begin to doubt how meaningful it is, look no further than what's happening in Ukraine. Look at what's happening there. Journalists are risking and even losing their lives to show the world what is happening. You realize how amazing it is. In America, you have the right to seek the truth and speak the truth, even if it makes people in power uncomfortable. Even if it makes viewers or readers uncomfortable. You understand how amazing that is?"
Indeed, we do have a unique right to report in this country even if it makes a president, or a city councilman, angry.
We expect the lawsuit against us to be dismissed and hopefully, we can get reimbursed for our legal fees. None of us should have to prove that a city councilman is a public figure, or that reporting what is said in a meeting is protected under the First Amendment.
But I fear that those in public office who hate "the media" will begin using litigation as a battering ram in an effort to cower local newspapers to try and make us back down from reporting controversies.
Our position is to never, ever give an inch when being bullied like this – to always fight back and to let the community know what is happening. In this case, we printed the threatening letters from the councilman's lawyer, wrote a news story about the situation and penned an editorial in which we said the councilman was a "crybaby councilman" for running to the courts over routine reporting.
- Never, Ever Give An Inch When Being Bullied, by Mike Buffington, Leader-Statesman.com, June 1, 2022.
本文仅代表作者本人观点,与本网立场无关。欢迎大家讨论学术问题,尊重他人,禁止人身攻击和发布一切违反国家现行法律法规的内容。
About the author: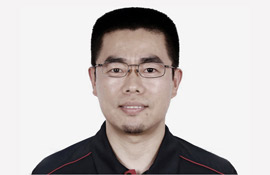 Zhang Xin is Trainer at chinadaily.com.cn. He has been with China Daily since 1988, when he graduated from Beijing Foreign Studies University. Write him at: zhangxin@chinadaily.com.cn, or raise a question for potential use in a future column.
(作者:张欣 编辑:丹妮)
中国日报网英语点津版权说明:凡注明来源为"中国日报网英语点津:XXX(署名)"的原创作品,除与中国日报网签署英语点津内容授权协议的网站外,其他任何网站或单位未经允许不得非法盗链、转载和使用,违者必究。如需使用,请与010-84883561联系;凡本网注明"来源:XXX(非英语点津)"的作品,均转载自其它媒体,目的在于传播更多信息,其他媒体如需转载,请与稿件来源方联系,如产生任何问题与本网无关;本网所发布的歌曲、电影片段,版权归原作者所有,仅供学习与研究,如果侵权,请提供版权证明,以便尽快删除。