Asleep at the wheel? 工作时心不在焉
中国日报网 2023-05-12 14:52
分享到微信 Reader question:
Please explain this sentence, with "asleep at the wheel" in particular: Silicon Valley's biggest names have again been caught asleep at the wheel as far-right protestors storm a country's government buildings.

My comments:
Silicon Valley's biggest names, such as Twitter, Facebook and Instagram, are accused of negligence as they again fail to alert authorities of far-right protestors storming unspecified government buildings.
Why are social media companies held responsible?
Presumably because protestors use social media to co-ordinate their meetings and protests.
Presumably, it is not difficult for these social media companies to spot anything suspicious coming from far-right groups.
But they fail to do their job. They are not paying attention.
Therefore, they're said to be "caught asleep at the wheel".
Here, they're likened to a drowsy driver falling asleep at the wheel. The wheel, of course, refer to the steering wheel that the driver rotates in order to steer a car or truck in different directions.
Obviously, it's dangerous for a driver to fall asleep at the wheel. Imagine a long-haul truck driver falling asleep while driving on the highway.
Sorry for any horror show that you may conjure up in your mind, but you get the idea. Terrible accidents ensue if a driver falls asleep on the busy road.
Hence and therefore, metaphorically speaking, if someone in other walks of life is accused of being asleep at the wheel, it means they fail to do their duty, which may lead to terrible consequences. They're careless, inattentive, negligent, irresponsible, and their recklessness is potentially very harmful and dangerous.
If you want to put "asleep at the wheel" in writing, make sure you use it in similar situations where someone's inattention may cause great harm and damage.
And here are a few media examples to learn from:


1. Steve Bannon spoke on the phone with his old boss, Donald Trump, on Monday and offered a message: get yourself some new lawyers.
The former White House chief strategist has grown increasingly concerned that the president's legal team is falling down on the job, proving too accommodating to Special Counsel Robert Mueller, and leaving Trump vulnerable as former campaign aides are handed indictments.
"In terms of Steve's thinking of how the president is handling this, yeah, he thinks the legal team was not prepared for what happened today –they're not serving the president well," a source close to Bannon said.
Added another confidant: Bannon believes Ty Cobb and John Dowd, the top two attorneys on the president's legal team, "are asleep at the wheel."
Bannon talked to Trump after those indictments were issued on Monday to express these concerns directly. Two sources, one working inside and one outside the White House, with knowledge of the conversation told The Daily Beast that Bannon advised Trump not to demote Dowd and Cobb, but to bring in new lawyers to work over them, in the hopes that fresh blood would bring an order and "ruthlessness" to Trump's legal team that Bannon sees as desperately incompetent.
Cobb and Dowd have publicly feuded over White House legal strategy after joining the president's team, arguing in particular over the degree to which that team should cooperate with Mueller's investigation. They've been overheard doing so at a steakhouse in D.C., while Cobb has been fooled by an email prankster and has angrily lashed out at reporters.
Trump was receptive to Bannon's plea and expressed dismay and frustration at the state of his legal team and the ongoing Russia probes. However, it was not clear if the president was committing to any sweeping changes to his team of lawyers at this time.
- Steve Bannon Tells Trump To Bring In New Lawyers as He Looks For Ways to Kneecap Mueller, TheDailyBeast.com, October 30, 2017.

2. The following is a transcript of an interview with former Attorney General Eric Holder that aired Sunday, May 8, 2022, on "Face the Nation."
MARGARET BRENNAN: And we turn now to former Obama administration Attorney General Eric Holder. He started a group in 2016, the National Democratic Redistricting Committee, to help the party redraw congressional lines. And he has a new book out called, quote, Our Unfinished March. Good morning to you.
FORMER U.S. ATTORNEY GENERAL ERIC HOLDER: Morning.
MARGARET BRENNAN: Glad to have you here. You know, in the book you write, both parties have embraced gerrymandering when they were in control of state governments. But you say Democrats were caught asleep at the wheel when Republicans started investing 12 years ago in some of these local races. You know, critics call your strategy just sue to blue that it's just all about partisanship. How do you respond to that?
ERIC HOLDER: No, ours is a fight for fairness. And yet we've brought a lot of lawsuits, successfully brought a lot of lawsuits in order to make sure that the process is done in a fair way and so that the American people actually pick their representatives as opposed to politicians choosing their voters and so sue to blue, that's what they say when you're winning in court, which is what we have done at a whole bunch of levels.
- Transcript: Former Attorney General Eric Holder on "Face the Nation", CBSNews.com, May 8, 2022.

3. The UK's 'armageddon alert' system will finally be trialled nationwide in the coming weeks, the Sunday Mirror understands.
Millions of people across the UK will hear a loud alarm from their mobile phones, along with a test alert message.
Labour has urged the government to get a move on introducing the long-delayed system, designed to warn people if there is "danger to life" nearby.
Fleur Anderson, Labour's Shadow Paymaster General said the trial was "long overdue from a Tory government that has been haphazard in preparing for emergencies, leaving a trail of broken promises in their wake."
She added: "While Britain faces increasing global threats, not least from Putin's Russia, this saga has dragged on far too long and left our country lagging far behind on keeping the public safe.
"While the Tories have been caught asleep at the wheel, Labour has a plan for a more resilient Britain to ensure government is alert to the threats our country faces."
Ministers have been promising to introduce the emergency alert system since 2013.
- UK to finally test 'armageddon alert' system nationwide within weeks, Mirror.co.uk, March 11, 2023.
本文仅代表作者本人观点,与本网立场无关。欢迎大家讨论学术问题,尊重他人,禁止人身攻击和发布一切违反国家现行法律法规的内容。
About the author: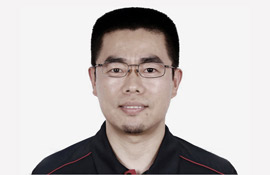 Zhang Xin is Trainer at chinadaily.com.cn. He has been with China Daily since 1988, when he graduated from Beijing Foreign Studies University. Write him at: zhangxin@chinadaily.com.cn, or raise a question for potential use in a future column.
(作者:张欣 编辑:丹妮)
中国日报网英语点津版权说明:凡注明来源为"中国日报网英语点津:XXX(署名)"的原创作品,除与中国日报网签署英语点津内容授权协议的网站外,其他任何网站或单位未经允许不得非法盗链、转载和使用,违者必究。如需使用,请与010-84883561联系;凡本网注明"来源:XXX(非英语点津)"的作品,均转载自其它媒体,目的在于传播更多信息,其他媒体如需转载,请与稿件来源方联系,如产生任何问题与本网无关;本网所发布的歌曲、电影片段,版权归原作者所有,仅供学习与研究,如果侵权,请提供版权证明,以便尽快删除。