The police hypnotist 以催眠术除恶习
Vocabulary: Addictions 英语学习点: 上瘾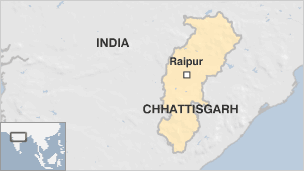 "You are feeling very sleepy..." These are not words normally addressed to policemen.



But this might well be the sort of language directed to officers in the central Indian state of Chhattisgarh. Senior officers there have called in a hypnotist to help their men give up drinking alcohol and smoking.



They believe that alcoholism has become a problem in the force, with reports of drunk policemen on duty.
India's policemen say they are overworked and many suffer from stress. Recently, a local TV channel showed a policeman passing out after drinking alcohol in the capital, Raipur.



So local police hired hypnotist VL Soni for a 30-minute session with around two hundred officers, who were described as "alcoholic, overweight or depressed".



After the session ended, Mr Soni announced that all the policemen who had attended would soon kick the habit of consuming alcohol. The hypnotist has reportedly managed to make subjects feel nauseous whenever they smelled cigarettes or alcohol.



Participants said the session was "dramatic", with Mr Soni calling up one policeman on his mobile and hypnotising him over the phone. He also made another policeman sing folk songs during the session.



The hypnotherapy is not only targeting those hooked on alcohol and cigarettes - the next stage is to help staff "get rid of extra fat and hypertension". And there is even talk of using the hypnotist during interrogations of suspects to help solve cases.