Smart cities "智能"城市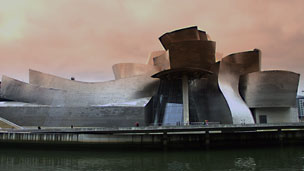 Vocabulary:Technology and cities 词汇: 科技与城市
Would you like to live in a city where buildings turn the lights off for you, where self-driving cars find the nearest parking space, and where even the rubbish bins know when they're full?
Although it might sound like science-fiction, living in a 'smart' city like this could happen sooner than you think.
Towns we have lived in for centuries are being upgraded, while completely new cities are being built.
One such place is Songdo in South Korea. Every home there will have a built-in 'telepresence' system - allowing users to control the heating and locks; take part in video conferences; and receive education, healthcare and government services.
Around the city, escalators will only move when someone is on them, and offices and schools will all be connected to the network.
The digital mastermind behind Songdo is the company Cisco. Indeed, technology firms around the world such as IBM, Siemens and Microsoft are already selling software to solve a range of city problems, from water leaks and air pollution to traffic congestion.
For example, IBM is gathering traffic data in Singapore which it uses to predict where traffic jams will occur - an hour before they happen.
So what is all this smart technology for? Many hope all this connectedness will make cities greener, more sustainable, and more efficient.
And with 75% of the world's population predicted to live in cities by 2050, the transport system and emergency services will need to modernise to cope with all the new arrivals.
But making cities smarter is only part of the solution, according to Dan Hill, chief executive of research firm Fabrica.
He said: "We don't make cities to be efficient, we make cities for culture, commerce, community - all of which are very inefficient".
In the rush in order to make cities perform better, we could be missing their greatest asset.
"It is going to be smart citizens that make smart cities," he said.