Going swimmingly 进展顺利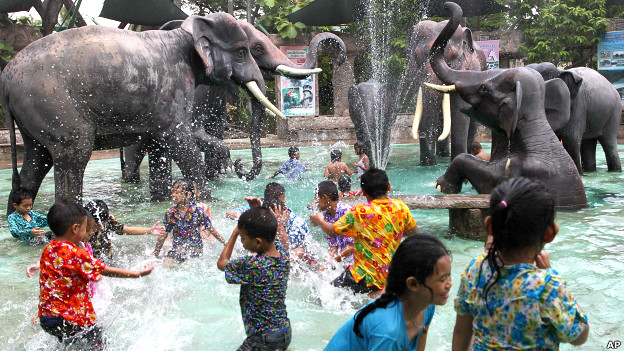 Going swimmingly 进展顺利
今日小常识
The Songkran festival is celebrated in Thailand as the traditional New Year. The date was originally set by an astrological calculation but is now fixed in the calendar between 13th and 15th of April. It coincides with many other New Year celebrations in Southeast Asia.
Songkran是泰国传统的新年。最初是根据占星术计算出的日子,不过后来就固定在每年四月的十三号到十五号之间。此间的东南亚地区刚好有许多其他的新年庆祝活动。
如果形容一件事 going swimmingly 那就表示事情进展的非常顺利,没有任何问题。
例句
This journey's going swimmingly. We haven't stopped for a single traffic jam.
The wedding preparations are going swimmingly. Everything should be ready well before the big day.
John's meeting with his future in-laws was going swimmingly until he mentioned his debt problem.
请注意
Going swimmingly 这个短语同游泳没有任何关系。如果你听到 To take a dip 这个短语,那么它的意思才是去游泳。
Oh it's so hot. I think I'll take a dip in the river.