To bite someone's head off 严厉斥责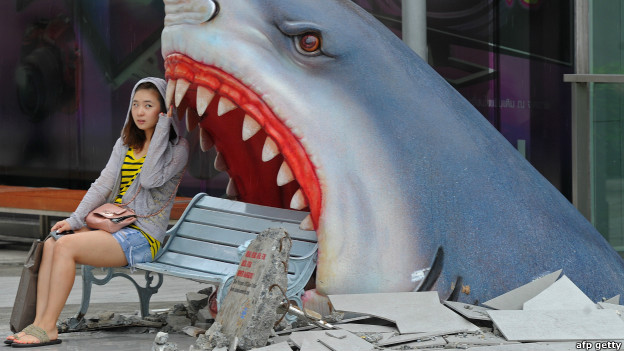 今日短语
英语短语 to bite someone's head off 意思是气愤地回答某人的问题,而且往往是在对方没有准备的情况下,类似汉语中的严厉斥责。
今日小常识
Attacks by real sharks are quite rare. 17 deaths from shark attacks were reported last year. Australia has the highest amount of fatal shark attacks in the world with Western Australia recently becoming the deadliest place in the world for shark attacks.
真正的鲨鱼攻击是很罕见的。根据报道去年有17人死于鲨鱼袭击。澳大利亚是全球受鲨鱼攻击致死事件发生率最高的国家,其中澳大利亚西部地区最为严重。
例句
I'm very sorry I lost my temper, I didn't mean to bite your head off.
Don't bite my head off, it wasn't my fault, I was just explaining the situation.
请注意
另一个短语 to bite your tongue 意思是强忍住不说出的意思。
For example: I had to bite my tongue to stop me from telling her what I really thought.