In someone's good books 得到某人的好感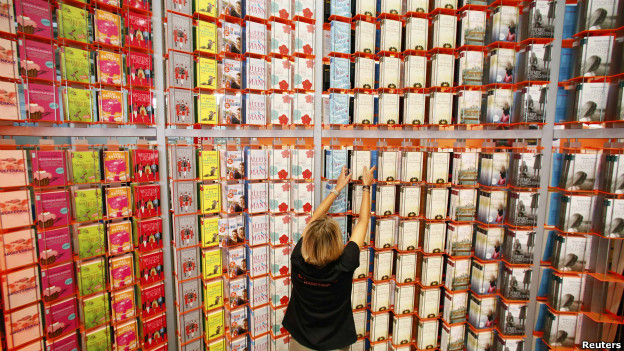 今日小常识
The Frankfurt Book Fair is the biggest book fair in the world, with over 7,000 exhibitors and 3,000 different events. Book fairs celebrate literature, past and present, and also encourage innovation in reading, such as the development of digital platforms like e-readers.



法兰克福书展是世界上最大的书展,参展商逾7千,与会活动达3千。书展的目的除了庆祝过去的和现在的文学作品之外,也鼓励阅读的创新,比如数字平台的发展成果之一是电子阅读器。




今日短语
如果你在某人的 good books 上, 那就是说他们对你有好感。
例句
I'm in my mother's good books, as I took her out for a surprise dinner last night.
Anna really gets on my nerves – she's always trying to get into the boss's good books.
My brother is not in my good books today – he broke my mp3 player!
请注意
如果有人被形容为 an open book, 这就是说他们很容易流露自己的感情。
Lucy is a real open book: there's never any doubt as to what her opinions are.