The sands of time 时光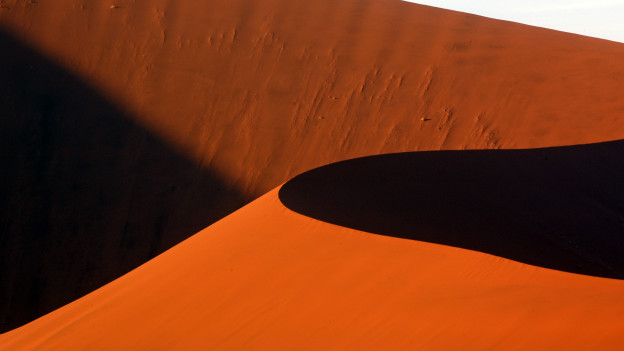 今日小常识
Much of Namibia is covered in desert. The country also has grasslands and a Central Plateau which is quite dry, large areas of which are used for livestock farming.
纳米比亚的沙漠覆盖面积广大。不过纳米比亚也有草原和一个干燥的被用作畜牧业的中央高原。
今日短语
短语 the sands of time 是表达时间 time 的另一个说法。这个说法更有诗意,常被用在谈论时间流逝的语境中。
例句
"I am always ready to score the winning goal," said the footballer, dismissing those who said the sands of time are running out on his long career.
Plan for your retirement. The sands of time catch up with everyone.
请注意
短语 to draw a line in the sand 的意思是事先制定底线。
Mary drew a line in the sand. If her son didn't do his homework on Monday, he would have to stay at home for a month.