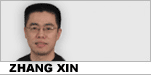 Reader question:
Please explain this sentence: "Sorry Tony but thanks to you, Tennie got the last laugh on you and on us."
My comments:
Tony and Tennie are opponents. Tony made a mistake. He did something stupid, and thus embarrassed himself and "us" (his supporters) in front of Tennie and his supporters.
And, the thing is, the mistake Tony made is irreparable. That's what "last laugh" implies here.
"Last laugh" suggests that Tennie has won something over Tony permanently. Tony can not get it back. It's like they've been playing a ping pong match, with the first to win 11 points winning the match. During the course of the match, Tony may have led the game 5-3. Tennie then rallied to take a 7-6 lead. Then Tony ran off 3 points in a roll to take the lead one more time, 9-7. But a series of errors by Tony proved costly as Tennie clinched the match 11-9.
During the seesaw match, Tony's supporters laughed and cheered whenever Tony took the lead. But the final victory belonged to Tennie and his team. There's nothing Tony and his team can do now. The game is over.
In other words, Tennie has the last laugh on Tony.
Tennie may have been criticized and laughed at before and during the match, but he has the final word now. He's the winner.
And therefore, he gets the last laugh, which is lasting.
That's what "last laugh" the idiom means. It means final victory after some initial setback, defeat or criticism.
In the rest of the world, people say that he who has the last laugh laugh loudest or longest. In China, we often hear people say: "First victories are not victories". Same thing. It means that that initial successes are not important. Therefore, don't be too satisfied with early victories. Don't start celebrating yet. Do not celebrate until final victory is clinched.
In the Second World War, for instance, Japan got many first victories as it occupied much of China and East and South Asia. But in the final analysis China and Asia got the last laugh. Japan may have won many battles, but the rest of Asia won the war.
Although, of course, I have picked a wrong example. Sorry about that. War is no laughing matter. Not at all. Only when there is lasting piece, will there be laugh, genuine and lasting laugh.
But you get the point.
Alright, here are recent media examples of people who get the "last laugh" of one type or another:
1. Even at first glance, the clues for the News of the World's final crossword puzzle are thick with double entendres.
It seems the doomed tabloid's 200 ex-staffers, bitter over losing their jobs while News International chief executive Rebekah Brooks kept hers, found an ingenious way to leave some not-so-subtle parting shots at their boss.
Despite scrutiny from two Brooks allies reportedly brought in from another News International paper to check the final issue for libelous material and messages mocking the former News of the World editor, it appears staff got the last laugh by inserting some thinly-disguised digs in the one place that seems to have gone unchecked: the crossword page.
Clues for the quickie crossword on page 47 of Sunday's paper included "Brook," "Lamented," "Stink," "Catastrophe," "Digital protection," "Less bright," and "Criminal enterprise." Answers included "Deplored," "Stench," "Racket," "Menace," and "Tart."
The clue "Digital protection" and its answer, "Firewall," are said to be a reference to the company's decision to block staff access to the Internet when the paper's closure was announced.
The Daily Mail quotes an unnamed source at the paper as saying, "Rebekah tried everything to stop the staff from having the last word and she utterly failed.
"She brought in two very senior Sun journalists to go though every line on every page with a fine tooth comb to ensure there were no libels or any hidden mocking messages of the chief executive.
"But they failed and we've had the last laugh."
- News of the World staffers get the last laugh, Toronto Star, July 11, 2011.
2. Last season's FA Cup triumph saw Manchester City's 35-year silverware drought finally come to an end.
More importantly, the "noisy neighbours" forced Manchester United to remove the banner that hung from the Stretford End at Old Trafford which displayed the numbers of years since City won a trophy.
Micah Richards is the latest Manchester City player to speak to the media about the upcoming derby match versus bitter rivals Manchester United.
It's safe to say that Richards is not camera-shy.
"United now know, much as they won't say it, that we are a genuine threat to them," said the 23-year-old England defender.
"To get that banner down is quality – we have got the last laugh.
"We are not going out and saying we will win this game or that game, but they call us the noisy neighbours. I think they're a bit frightened."
Richards may in fact be right that United are frightened by the freakishly talented City squad, but I'm pretty sure the Red Devils had the last laugh.
The day was 7 August 2011; the location, Wembley Stadium, London, England. United came back from a 2-0 half-time deficit to win the FA Community Shield (2011 FA Community Shield) in front of 77,169 witnesses by a score of 3-2.
Surely that was the last laugh. Well, at least until this Sunday's clash.
- Micah Richards: 'We Have Got the Last Laugh', Soccernews.com, October 21, 2011.
3. Somewhere, Newt Gingrich is laughing. Sure, we made fun of him during the primaries. And we cheered when Mitt Romney poured in the big bucks and crushed him like a bug.
But today Newt's got the last laugh. Because all those questions he raised about Mitt Romney in the South Carolina primary have now come back to haunt the Republican nominee.
It was Gingrich, not Obama, who first raised the issues surrounding Romney's inordinate wealth: What was his role at Bain Capital? How could he justify shutting down businesses and shipping jobs overseas? And why won't Romney release his tax returns?
It's no surprise that those questions have resurfaced today. What is surprising, indeed stunning, is that the Romney campaign has proven itself so inept in responding to them.
Take Romney's tenure at Bain Capital. For the last year, Romney has claimed he walked away from his position as CEO of Bain in 1999, when he left to rescue the Salt Lake City Olympics. But good investigative reporting by David Corn of Mother Jones and other reporters uncovered documents filed by Romney and Bain with the Securities and Exchange Commission listing him as CEO, chairman and sole owner of Bain for three more years, until 2002.
The Romney campaign still insists Romney left Bain in 1999. But, every day, more evidence to the contrary emerges. For example, on February 12, 1999, the Boston Herald reported: "Romney said he will stay on as a part-timer with Bain, providing input on investment and key personnel decisions." As reported by Huffington Post, in sworn testimony to prove his Massachusetts residency while preparing to run for governor in 2002, Romney said he regularly returned to the state for "social trips and business trips," including board meetings at Bain. HuffPo also unearthed a California filing listing Romney as one of four general partners of Bain Capital Partners until 2003.
Is this question important? Absolutely! Because if, indeed, Romney was actively involved with Bain through 2002, he can no longer deny any role in companies bought and shut down by Bain from 1999 to 2002. One such firm, reports Sam Stein of Huffington Post, was DDi Corp., a California-based circuit board maker on which Bain made more than $100 million in profits before the company filed for bankruptcy.
Again, the Romney campaign knew this was coming. They've made Romney's leadership of Bain the cornerstone of his qualifications for president. Why weren't they ready with an answer about when he actually left the company? And, even more puzzling, why do they keep tying themselves in knots over his tax returns?
- Press: Romney's amateur hour, MetroWestDaylyNews.com, Jul 23, 2012.
本文仅代表作者本人观点,与本网立场无关。欢迎大家讨论学术问题,尊重他人,禁止人身攻击和发布一切违反国家现行法律法规的内容。
About the author:
Zhang Xin is Trainer at chinadaily.com.cn. He has been with China Daily since 1988, when he graduated from Beijing Foreign Studies University. Write him at: zhangxin@chinadaily.com.cn, or raise a question for potential use in a future column.
相关阅读:
IPhone is getting a bit long in the tooth
(作者张欣 中国日报网英语点津 编辑:陈丹妮)