AT&T San Jose Jazz Festival(AT&T圣•乔斯爵士音乐节)
[ 2006-08-07 08:18 ]
August 7-11, 2002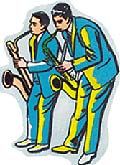 The Annual AT&T San Jose Jazz Festival is Silicon Valley's favorite annual event. It is the largest free jazz festival in the country! The Festival, held in August in downtown San Jose, draws over 140,000 music lovers and features a minimum of ten different jazz stages. The Festival not only enables the organization to increase the visibility of jazz, but it is also the SJJS's most lucrative fundraiser of the year. The festival greatly contributes to our year-round education & outreach initiatives.

The Main Stage is featured in Plaza de Cesar Chavez Park, with the other stages located in easily accessible venues from San Carlos Street through to San Pedro Square. Generous sponsors of this great event enable the San Jose Jazz Society to continue to produce this free Jazz Festival. Some of our major sponsors include AT&T, Southwest Airlines, Chevron, Ford Motor Company, Forest City Commercial Management, KICU-TV, Bottomley Distributors, The Hoffman Agency, Coca-Cola and Hopkins & Carley.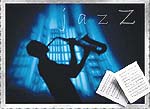 The Festival is known nationally and internationally for showcasing a rich diversity of jazz styles, including: Latin Jazz, Bebop, Rhythm & Blues, Fusion, Big Band Swing, and Modern Mainstream Jazz. With an impressive array of food and arts and crafts vendors, this event continues to be a signature event for the City of San Jose. The Jazz Festival also offers wonderful networking opportunities. The annual Mayor's Jazz Circle, which takes place in the VIP area, enables sponsors and other government and VIP donors to mingle and discuss business in a relaxed, enjoyable setting. All events associated with the 2001 Jazz Festival continued to be incident-free and popular with music lovers of all cultural backgrounds.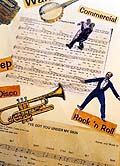 In conjunction with its year-round program of Master Classes, the San Jose Jazz Society will feature several key workshops at the 12th Annual AT&T San Jose Jazz Festival. This year's clinicians include members of some of the hottest groups performing at the event. The sessions are open to both musicians and to the public. They provide musicians with a forum in which to interact with other artists and to share their talent. They also offer the public a rare opportunity to learn from some of their favorite artists. The Master Class program is the perfect synthesis of entertainment and education. With help from its friends at San Jose State University's Continuing Education Department and its Improvised Music Studies Program, the San Jose Jazz Society is able to attract some of the finest national and international artists to San Jose.

The San Jose Jazz Society is proud of the festival's annual attendance; it is particularly proud to continue offering all festival performances free to the public.