Pick their poison?
中国日报网 2013-05-31 13:34
分享到微信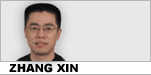 Reader question:
Please explain "poison" in this headline:
Work and babies: Women still have to pick their poison.
My comments:
Needless to say, neither work nor babies is poisonous. Instead, the need to make a choice between the two is.
Kind of.
"Poison" in the phrase "pick their poison" originally refers to alcohol. Drinkers of strong alcohol in America used to call their cup in hand poison, a reference to alcohol's toxic nature. One gets drunk if one drinks too much of it at one sitting. Or standing or staggering. Plus, if one makes a habit of it, alcohol sometimes leads to terrible long term effects on one's overall health.
The phrase signifies the fact that all alcoholic drinks are harmful. No matter your choice, you can't be free of its bad effects. If the effects are not immediately felt, they'll be felt later, some time further down the road.
Anyways, this expression caught on in the last century in America and Australia. In bars, the bartender would ask a client to "pick your poison" meaning to ask which particular kind of drink the client is going to choose for today. Whisky, brandy or any other hard liquor?
Likewise, a drinker might ask another: "What's your poison?" Same thing: What particular brand of drink are you having now?
Over time, "pick your poison" gained wider usage. Today, it means the tough choices one has to make between two (or more) alternatives, especially when neither one is an easy choice to make.
Yes, when neither choice is easy to make. Use this phrase only when both decisions are difficult to make. In other words, use this phrase when you find yourself between a rock and hard place. Do not use it in situations where a decision is easy to make, and when any choice will be a good one.
In our example, the choice between career and babies for women is likened to "poison" to signify the tough choice women have to face in adult life.
It's a tough choice because, let's face it, ideally all women would love to have both, a successful career as well as a bunch of healthy, happy babies.
Well, perhaps I exaggerated with "a bunch" of them but you get the idea.
In reality, however, working women often find it difficult to juggle between career and child rearing, many having to choose one as the expensive of the other.
And both are painful choices, of course. If they choose work now, they may regret it one day further down the road. If they choose babies over career, then same thing: somewhere further down the road, they may regret it.
Alright, here are sporting examples of other people who have their poison, of one type or another, to pick:
1. The summer hasn't been kind to Arsene Wenger's club at the Emirates. The Frenchman's potential moves for the Gunners have been overshadowed by the massive cloud of the potential departures of his top duo—Cesc Fabregas and Samir Nasri.
Fabregas is wanted by his boyhood club and Europe's top squad, Barcelona, while Samir Nasri is wanted by a number of teams.
Manchester United and Manchester City are believed to be the front-runners for Nasri, the 24-year old Frenchman, and, according to Sky Italia who confirmed a Sportsmail's exclusive (via The Daily Mail):
"Manchester City are on the verge of signing the midfielder, with the fee reported to be £23m ... Arsenal are prepared to offer Nasri £100,000 per week to stay and Wenger said: 'Samir is exactly the same. We will do everything we can to keep him'."
But Nasri isn't expected to sign an extension with the Gunners as the final year of his deal is set to begin.
Wenger's club obviously doesn't want to lose a talented young winger entering the prime of his career, but City and United have been relentless in pursuit, the former having already paved the way with their signing of Gael Clichy from Arsenal.
Wenger has to pick his poison, and City seems like the more likely destination at this point. Arsenal doesn't want United—the top club in England—to get any better, so keeping Nasri away from them is at the top of Wenger's list of things to do.
- Arsenal Transfer News: Samir Nasri Set to Follow Gael Clichy to City? BleacherReport.com, July 9, 2011.
2. Years of addiction, blow-ups and wrecked marriages earned John Daly the moniker 'Wild Thing' but at 46 the American says he has finally found the maturity to match his unquestionable talent.
With his crowd-pulling 'grip it and rip it' style and unconventional swing that resulted in huge driving distances, Daly shot to fame with his 1991 U.S. PGA Championship win, followed by his success at the 1995 British Open.
Despite his potential, Daly's game then fell apart in the midst of four divorces and an alcohol addiction all documented on his first music album in 2010.
Tournament invite exemptions ended as the American toured around with limited success relying on sponsors invites as his world ranking fell to 827 last year.
An ugly row with organizers at an event in Australia which grabbed unwanted headlines added insult to injury.
While Daly acknowledged he remains as capable of shooting an 83 as a 63 he said he was a much calmer figure now.
"The intriguing thing about me is I don't know which John Daly will show up on the golf course," he told reporters on Tuesday before this week's Singapore Open.
"But I know it's a more trying, more dedicated John Daly every day.
"This year particularly I've had some horrific rounds and horrific ball-striking rounds, and I've hung in there and that's the thing I wish I had learnt at a young age.
"But I didn't, I had no one to teach me that. My course management I didn't learn until I got on tour, a little in college.
"I'm 46 now and I think I've learned an awful lot on managing golf courses a little better and picking my poison, whether to go for it or not.
"Early 90s I had no clue, I just went for everything."
- Wiser Daly learns to pick his poison, Reuters, November 6, 2012.
3. If you thought that LeBron James dominated Indiana's Paul George in the post Sunday night, you should have heard how the topic dominated conversation after Monday's practices. Sure, this was part media concoction, the nearly-singular focus on one — albeit important — factor in the Heat's ultra-efficient, ultra-impressive 114-96 victory. Still, there was no question, in listening to some of the Pacers' answers, that James has now stamped this series in indelible ink.
James didn't just get in the Pacers' paint in Game 3, over and over, bounce after bounce after bounce after bounce on the left block, before torquing his torso and unleashing a lethal layup. He got in their heads. It may be harder to excise him from the latter than the former.
Coach Frank Vogel tried to downplay the destruction, noting that the New York Knicks' Carmelo Anthony had scored on George, regarded as an elite defender, in the last series, too, and the Pacers still had prevailed.
"I think he was guarding (James) for five baskets in the post, which is 10 points," Vogel said. "How many did they score? 114. So we're not going to overreact and bring the whole world after LeBron in the post."
That's the wise call, considering that doing so would run counter to the way they have defended at a supreme level all season. You can't abandon or question all your principles at this stage. Still, they can start to sound a little shakier.
George's comments better capsulized the Pacers' quandary, and why it might be hard to stay the course. At first, George insisted he didn't need the cavalry to come, that he merely needed to "battle" to "push him out a little further." But, with each answer ("not much moving you can do when he's planted down there"), it became clear that he welcomed assistance or adjustment.
"LeBron's just got to know that they're there," George said of his teammates. "He can't feel like he's isolated down there. He is, if not the best player, one of the best players in the league. You give him five dribbles at the block, you're giving him two points."
How to do that without the doubling or trapping tactics Indiana generally avoids? George and David West both spoke of digging, showing, disguising, which essentially means half-committed, not-always-obvious help, just enough to get James' attention, create confusion, throw off his timing.
"LeBron's just got to know, he sees David West, he sees George, he sees Lance (Stephenson), we've got to make sure he feels our presence down there," George said.
"We let Paul down in that LeBron was getting four, five, six dribbles, and I don't think there's a guy in the NBA who you can guard if you give him that many dribbles," West said.
You certainly can't guard this guy, especially not since he recognized the only gaping hole in his game, and spent some of the 2011 offseason working with Hakeem Olajuwon on his precision and patience.
"I'm much better than I was two or three years ago, but I still have a lot of room to improve," James said. "Some more counterattacks, feeling the defense out a little bit more, with my back towards the basket. But I can work down there all game if need be now, and that's something I couldn't do just two years ago."
That's not really necessary. What's required is that he shows this side from time to time, to make opponents aware it's available. On Sunday, Heat coach Erik Spoelstra asked him to do so to settle the Heat in a hostile setting. It served that purpose, as well as the unexpected purpose of unsettling the Pacers.
"I think everybody knows how diverse my game is," James said. "If I have to spend all game in the post, I can do that. If I have to do it on the perimeter or the mid-post, I can do that as well. I just try not to have any weaknesses on the offensive end, where teams can try to key in on one thing."
He has diversity within his diversity, with options from every area. As West noted, "The danger is him picking us apart, so you can't go and trap him when he's looking right in your face, because he's one of the best passers in the game."
So, yes, there is danger in overreaction — overreaction that, entering Game 4 tonight, appears inevitable.
"Hey, it's pick your poison, honestly," James said. "If you double me, I'm going to find my shooters. If you're going to play me one-on-one, I'm going to be aggressive and look for my shot."
- Ethan Skolnick: LeBron James' versatility means 'pick your poison' for Pacers, The Palm Beach Post, May 27, 2013.
Related stories:
本文仅代表作者本人观点,与本网立场无关。欢迎大家讨论学术问题,尊重他人,禁止人身攻击和发布一切违反国家现行法律法规的内容。
About the author:
Zhang Xin(张欣) has been with China Daily since 1988, when he graduated from Beijing Foreign Studies University. Write him at: zhangxin@chinadaily.com.cn, or raise a question for potential use in a future column.
中国日报网英语点津版权说明:凡注明来源为"中国日报网英语点津:XXX(署名)"的原创作品,除与中国日报网签署英语点津内容授权协议的网站外,其他任何网站或单位未经允许不得非法盗链、转载和使用,违者必究。如需使用,请与010-84883561联系;凡本网注明"来源:XXX(非英语点津)"的作品,均转载自其它媒体,目的在于传播更多信息,其他媒体如需转载,请与稿件来源方联系,如产生任何问题与本网无关;本网所发布的歌曲、电影片段,版权归原作者所有,仅供学习与研究,如果侵权,请提供版权证明,以便尽快删除。