Political horse trading
中国日报网 2013-06-28 10:45
分享到微信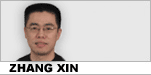 Reader question:
Please explain "political horse trading", as in: "By that time, there will be a lot of political horse trading," he said.
My comments:
Simply put, political negotiations.
"Horse trading" is a metaphor. Here, it may refer to any political wheeling and dealing, using cunning and tricks to get the best deal one can get.
It's not just politicians who engage in that type of horse trading, of course. Businesspeople do that too. For instance, if two members of the board of a firm tell each other that they would agree to name Person A as Chief Executive Officer only if Person B is named CFO (Chief Financial Officer, but never mind), then that's horse trading of a political nature.
It is definitely political horse trading if, for instance, Person C is best qualified for the top job. But Person C is not going to be named CDO because he doesn't have the support of the board, most members of which want to name one of their cronies to run the firm.
That's a good example of what political horse trading is about. And if you smell something fishy, you've got it right.
And why is that?
Well, that has a lot to do with the term horse trading, a term that has always given bad connotations ethically. Originally, you see, horse trading refers to the buying and selling (trading) of horses. In the old horse trading market, it was prevalent practice for the seller to represent his horses as better – younger, stronger – than they actually were in order to fetch a good price. If you weren't shrewd enough, you were likely to pay a high price for an old horse and feel cheated afterwards.
In the case of an aging horse, a smart buyer would, say, have the horse open its mouth to see the length of its teeth, as the teeth of horses tend to lengthen as they age (Hence, incidentally, the saying: Don't look a gift horse in the mouth).
Anyways, it is from the old horse trading market that the term "horse trading" became an accepted phrase for, generally speaking, dishonest business behavior, especially round the negotiating table. This, from Wikipedia:
As standards for ethical business declined in the U.S. in the Gilded Age, the activities of horse traders came increasingly to be seen as the natural and, in part, desirable product of a competitive market rather than as symptoms of the moral depravity of horse traders. In an 1893 New York Times editorial criticizing a proposed law to make it illegal for a newspaper to falsely state its circulation figures, the author declared that "if the lying were stopped by law, the business of horse trading would come to an end, and the country taverns and groceries in the Winter season would be deprived even of the limited eventfulness which they now enjoy."
Indeed, "if the lying were stopped by law," the whole business and political world would be turned topsy-turvy. And we wouldn't mind that either, would we?
Alright, here are recent media examples of horse trading:
1. The smart money is still on ANC president Jacob Zuma being re-elected at the Mangaung conference next month.
This is despite preliminary figures showing that deputy president Kgalema Motlanthe is doing well in five of the nine ANC provinces.
So far, more than 65% of the ANC branches across South Africa have completed their nominations. Branches have been given until the end of November to complete nominations. Allegations of vote-rigging, fraud and intimidation have marred the party's nomination process….
Although Zuma's camp believes it has larger numbers, Motlanthe's supporters have argued that he was enjoying support from the majority of provinces, which would be a psychological boost.
"If more than half of the country says no to Zuma, it would put a lot of pressure on him," said the pro-Motlanthe ANC leader. "It might create serious problems for his campaign. It's a psychological blow."
A Gauteng provincial executive committee member believes Motlanthe will emerge victorious. "Gauteng is likely to nominate four deputy presidents: Tokyo Sexwale, Mathews Phosa, Nkosazana Dlamini-Zuma and Motlanthe. We are also likely to nominate Fikile Mbalula, Joel Netshitenzhe and Mantashe for the position of secretary general. Slates are dead. Kgalema has succeeded in killing the politics of slates.
"We are going to see a lot of horse-trading days before the conference starts. KwaZulu-Natal is using [premier] Zweli Mkhize [for the position of treasurer] as a bargain ticket. The pro-Zuma camp in Limpopo wants [deputy minister of correctional services Ngoako] Ramatlhodi in the top six, Free State wants [premier] Ace Magashule to take over as ANC chairperson and Gauteng wants Paul Mashatile as treasurer."
- Horse-trading continues but Zuma is a hair's breadth ahead, MG.co.za, November 16, 2012.
2. In a surprise move following Israel's parliamentary elections, centrist leader Yair Lapid said he would not join a bloc to prevent PM Netanyahu from forming a new government. Meanwhile the US renewed calls for new Israeli-Palestinian talks.
Lapid's Yesh Atid party came second after Netanyahu's Likud-Beitenu alliance in Tuesday's vote, bringing hopes that the secular party may push changes in Israeli politics, potentially softening the current PM's more hawkish stance in foreign policy.
In the run-up to Tuesday's vote, Lapid had stated that he would only join a government that was committed to reviving the peace process with the Palestinians. Now he seems to have changed his stance, saying, "The outcome of the election is clear: we must work together."
Rejecting overtures from the left to form a coalition that would deny Netanyahu's premiership and obstruct the country's right-wing forces from forming a government, he said, "I want to take this off the table. We won't create a blocking majority."
With almost all votes counted, the right-wing and center-left blocs received 60 seats each in the Knesset. The Likud-Beitenu alliance led by Netanyahu and former foreign minister Avigdor Lieberman gained 31 seats, 11 fewer than both parties received in the 2009 election. The political newcomer Yesh Atid came second with 19 seats. It was followed by Labor, who got 15. The final results are expected to be announced Thursday….
Political analyst Kamel Wazne told RT that Netanyahu will be faced with a lot of horse-trading both at home and abroad once all is said and done with the elections. "He came very weak, and he'll need probably to go to the extreme right," Wazne said. But this is not going to be easy, as Netanyahu has to deal with Obama and his new administration.
"The way he's taken the Middle East – he probably has taken it into escalation where the Americans at this point are looking to close some file in the Middle East and move to South-East Asia. I don't think they wanted any new war, especially against Iran at this time."
- Dark horse in Israel election won't obstruct new Netanyahu government, RT.com, January 24, 2013.
3. The euro fell against the dollar and yen on Thursday on lingering concerns about the political crisis in Italy with investors and speculators seeing little reason to buy the currency.
The euro had pared some of its losses earlier today after the sharp sell-off this week when elections in Italy yielded no clear winner, fuelling concerns it would not be able to push through reforms and reigniting the debt crisis.
Analysts said the euro could show some resilience today and trade above $1.3000 due to month-end demand, but it would be unable to make any notable gains given the continuing political uncertainty….
"We have got a lot of Italian election uncertainty in the next two to three weeks. There is going to be a lot of political horse trading going into March 15, when the parliament reconvenes, which doesn't sound like it is going to be good for the euro," said Chris Turner, head of FX strategy at ING.
- Euro falls broadly, stays vulnerable to Italian concerns, Reuters, February 28, 2013.
Related stories:
本文仅代表作者本人观点,与本网立场无关。欢迎大家讨论学术问题,尊重他人,禁止人身攻击和发布一切违反国家现行法律法规的内容。
About the author:
Zhang Xin(张欣) has been with China Daily since 1988, when he graduated from Beijing Foreign Studies University. Write him at: zhangxin@chinadaily.com.cn, or raise a question for potential use in a future column.
中国日报网英语点津版权说明:凡注明来源为"中国日报网英语点津:XXX(署名)"的原创作品,除与中国日报网签署英语点津内容授权协议的网站外,其他任何网站或单位未经允许不得非法盗链、转载和使用,违者必究。如需使用,请与010-84883561联系;凡本网注明"来源:XXX(非英语点津)"的作品,均转载自其它媒体,目的在于传播更多信息,其他媒体如需转载,请与稿件来源方联系,如产生任何问题与本网无关;本网所发布的歌曲、电影片段,版权归原作者所有,仅供学习与研究,如果侵权,请提供版权证明,以便尽快删除。