Not in her league?
中国日报网 2013-07-05 10:46
分享到微信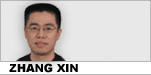 Reader question:
Please explain "her league" in this quote: "I mean, I know I'm not in her league, but I'm not altogether out of her league either." What league?
My comments:
The speaker, I think, admits that she's better than him.
Him?
It's only a guess, but this does sound like a guy who fancies a woman but keeps wondering whether she's out of his reach.
Or if the speaker were a woman and she were talking about measuring up with "her" in terms skills, then saying "I'm not in her league" is admitting that her skill level is inferior to that of the other woman.
In fact, the speaker's skill level is much inferior, even though she still thinks they can somehow compete with the other woman.
League, you see, is a group of people who work together for some common purpose. You have the League of Nations after World War I, which kind of served as the United Nations back in the day. Here, you have the Youth League, youths who harbor great future, among others, political aspirations.
The league, however, is mostly seen these days as a sporting organization, grouping teams from a country or different countries and playing games against each other regularly.
Take the game of soccer, for example. The top flight in England, for instance, is called the Premier League, grouping the best clubs there. In Europe, they have the Champions League, which, as name suggests, groups national club champions (as well as other top finishers).
It goes without saying that players of similar skills play in the same league. In American Baseball, for example, they have the Major League and Minor League. The Major League is the big-time group featuring professionals who are adults, as compared with players in the Minor League who are under-age youngsters. Or minors, hence the name Minor League. The Major League and the Minor League are, quite obviously, not the same.
Anyways, a few set phrases have sprung up involving people playing together in a league. If Person A is considered not to be "in the same league" as Person B, then Person A is much inferior, or superior to Person B, depending on the situation.
And if a person is described as "out of her league", then they're totally incompatible. The unspoken message here is that this person is so inferior to "her" that it's inappropriate to even begin to compare the two.
(In our example, though, the speaker clearly thinks he/she still has a chance competing with "her". That's why he/she is not "altogether out of her league.")
In rare cases, an athlete is so good at his/her game that he/she is sometimes describes as "in his or her own league".
What does that mean?
You've got it right. That means he's head and shoulders above all the rest. He is by far the best of them all. Diego Maradona, the Argentine soccer star for example, was in a league of his own when he dominated the game in the 1990s. Today, Lionel Messi is the closest soccer player that can be described as in a league, or class or his own.
Alright, here are media examples:
1. Tseng is starting to draw comparisons with Tiger Woods when he was at his absolute best.
Coming off a year in which she won 12 times around the world, Tseng started a new season by winning three of the opening five tournaments on the LPGA Tour schedule. In the other two, she missed a playoff by two shots in Australia and one shot in Singapore.
Her points total atop the women's world ranking is nearly double that of Na Yeon Choi at No. 2. Tseng already has $792,186, more than the next two players combined and the equivalent of No. 27 on the PGA Tour, astounding when you consider the disparity of prize money.
Heading into the first LPGA major of the year, Tseng is the overwhelming favorite.
If she were to win the Kraft Nabisco Championship this week, Tseng already would have six majors. And if she were to pick off the U.S. Women's Open this summer, she would have the career Grand Slam.
Not bad for someone who turned 23 just two months ago, and who is starting her fifth year on tour.
More than adding to her collection of majors, a win this week would put Tseng on the cusp of meeting the performance criteria for the LPGA Hall of Fame. Either way, she would appear to be a shoo-in to get the required 27 points this year.
And that's where the comparisons with Woods take shape.
Is she that good? Or is her competition lacking?
These are the questions that Woods faced when he won seven out of 11 majors in one stretch early in his career, and then backed it up by winning six out of 14. Jack Nicklaus was among those who lamented the lack of multiple major winners like what Nicklaus faced in his day. Tom Watson was among those suggesting that history might prove Woods was simply that much better.
Comparisons tend to be as pointless between generations as they are between genders....
Making it even more peculiar in women's golf is the recent passing of the torch. Sorenstam looked unbeatable until Ochoa came along, ended the Swede's dominance and then was in a league of her own until she, too, abruptly retired.
Ochoa was going for her third straight major at the 2008 LPGA Championship, leading through 36 holes, when a 19-year-old rookie from Taiwan came along and beat her. That was Tseng, who went on to win the Nabisco and the Women's British Open in 2010, and then the LPGA Championship and the Women's British last year.
Now, it's Tseng who rules her sport.
- Tseng in a league of her own, ReadingEagle.com, March 27, 2012.
2. As the actress Jill Balcon was fond of remarking, she was always described as someone's daughter, wife or mother. The men who cast such a long shadow were her father, the Ealing Studios supremo Sir Michael Balcon; her husband, the Poet Laureate Cecil Day-Lewis; and her son, Daniel Day-Lewis.
It was more an observation than a complaint, and those of us who knew Jill well before her death in 2009 at the age of 84, saw her maternal pride and selflessness rewarded at the Oscars' ceremony when Daniel, brandishing a record third Best Actor statute for Lincoln, said simply, "for my mother".
In 2003, the actor made his one and so far only foray into the less glitzy world of radio drama to star alongside his mother in Deadheading Roses, a play commissioned by the BBC to mark her 60th anniversary as a stalwart of the airwaves. In that world, Jill Balcon was a star, too.
Daniel's good looks may be down to both parents. Natasha Spender, wife of the poet Stephen Spender, said Jill was "strikingly beautiful, like the sort of beautiful woman you only see on a Greek vase", while the novelist Elizabeth Jane Howard recalls Cecil as "elegant, craggy and irresistibly attractive". But if there's an acting gene, he got it from his mother.
She had first caught the eye of film critics as Madeline Bray in a celebrated 1947 screen version of Nicholas Nickleby (a role she had taken in the face of her father's opposition – the studio boss didn't want his only daughter to be an actress at all). Her father also disapproved of her marriage in 1951 to Day-Lewis, a divorced father-of-two 21 years her senior. Once they had children – in 1953, Tamasin, and in 1957, Daniel – her career took second place.
She did continue to perform alongside her husband at poetry recitals (Philip Larkin insisted on her reading his verse, and T S Eliot asked for her) and there were occasional roles in TV dramas and a brief Indian summer in Derek Jarman films. But she always made time for radio drama, where her voice, a rich, expressive, finely modulated instrument, remained a favourite with listeners from her early days as a wartime BBC announcer right up to months before her death.
After Deadheading the Roses, I asked her what she thought Daniel had learnt from her about his trade. She looked astonished. "Nothing at all. I'm just not in his league," she replied.
His dedication of his award to her on Sunday night suggests he may think otherwise.
- Daniel Day-Lewis: the acting gene came from his mother, Telegraph.co.uk, February 25, 2013.
3. Owen Wilson and Vince Vaughn reunite after 2005 smash hit Wedding Crashers in this piece which is more squarely aimed at a wider audience.
This time the pair play Nick and Billy respectively, a pair of successful, gift of the gab watch salesmen who find their jobs gone after their company is shut down. So, with nowhere to go, Billy finds a chance for them to be part of an internship programme at Google.
But as they are by far the oldest people on the course, they stick out like a sore thumb - and when they're teamed up with the less successful rejects to fight it out in a mental "Hunger Games" quest for a job at Google, it looks like they're out of their league....
- The Internship: Movie Review, TVNZ.co.nz, June 12, 2013.
Related stories:
本文仅代表作者本人观点,与本网立场无关。欢迎大家讨论学术问题,尊重他人,禁止人身攻击和发布一切违反国家现行法律法规的内容。
About the author:
Zhang Xin(张欣) has been with China Daily since 1988, when he graduated from Beijing Foreign Studies University. Write him at: zhangxin@chinadaily.com.cn, or raise a question for potential use in a future column.
中国日报网英语点津版权说明:凡注明来源为"中国日报网英语点津:XXX(署名)"的原创作品,除与中国日报网签署英语点津内容授权协议的网站外,其他任何网站或单位未经允许不得非法盗链、转载和使用,违者必究。如需使用,请与010-84883561联系;凡本网注明"来源:XXX(非英语点津)"的作品,均转载自其它媒体,目的在于传播更多信息,其他媒体如需转载,请与稿件来源方联系,如产生任何问题与本网无关;本网所发布的歌曲、电影片段,版权归原作者所有,仅供学习与研究,如果侵权,请提供版权证明,以便尽快删除。