Job lock?
中国日报网 2013-10-11 11:33
分享到微信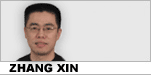 Reader question:
Please explain this headline: Obamacare could free workers from 'job lock' (MSN.com, September 6, 2013).
My comments:
Literally, job lock means you're locked in your job.
Locked in your job?
Yeah, the same as you're locked in the house. A roommate thinks he/she is the last one to leave the apartment and therefore locks the door behind them. And since your apartment can only be unlocked from the outside, you get stuck inside the house. You can but stay indoors until one of your roommates comes back home – unless, of course, you want to risk injury by jumping out the window.
A job lock, on the other hand, refers to the situation where you're stuck with your current job, unable to move on, jumping ship or starting your own business.
Last weekend, I met a few friends, all old cronies from school and, over tea, the topic of jobs and career paths was broached. One man said he's very satisfied with his current employer, an American oil company, because he's paid well. Not only that, he said he was particularly happy with the benefits that come with the job. For example, aside from the normal medical insurance and everything, he gets a month of paid holiday for every month of work, extra subsidies for work in the countryside and outfield and, if he were an American, he'd even get a monthly stipend for house repair back home...
I pointed out that "they mean to treat you well so that you'll work for them for life", hence missing all other opportunities out there at large. I didn't mean to sound contrarian or anything, but just thought it might be worth our while pointing out the other side of the coin from time to time. Another friend, of course, was on hand to testify that he's had more than a dozen jobs over the years and the constant change of scene has worked out for him just fine. He's now self employed.
Anyways, the upshot of our discussion is, we concluded that, ironically, being treated too well by one's employer can be too much of a good thing.
It's exactly the situation with job lock, an American term describing the very health benefits turning out to be too much of a good thing.
As my friend who works for the American oil firm testifies, a lot of big American companies offer employees a generous benefits package – including, most crucially, health care – in addition to a monthly salary. But the problem is, these benefits vary from firm to firm. If you jump ship, you risk losing some or all of the benefits you get from the previous employer.
Which brings us back to Obamacare.
Finally, phew.
Well, Obamacare, as pioneered by President Barack Obama, is a much more universal package covering a wide range of basic healthcare issues. Presumably the American worker will now be able to retain much or most of health benefits they have with their current employer even if they jump ship or quit the job to start their own business.
For example, some companies refuse to pay for medical costs over diseases an employee contracts while working for his/her previous employer. Now, with Obamacare, they'll hopefully be covered whichever way you turn.
I hope I've interpreted Obamacare correctly, of course.
Currently, Obamacare has brought nothing but more trouble to American politics it seems, forcing the government to close. In the long term, however, I hope Obamacare survives the current debate and turmoil unscathed, intact and in whole.
So that the American employee can keep enjoying the previous benefits – which, to be sure, can become too much of a good thing when it leads to job lock – while looking for greener grasses elsewhere without a care.
Alright, let's call it quits right here before this hopeful vision of the American work scene itself sounds too good to be true.
本文仅代表作者本人观点,与本网立场无关。欢迎大家讨论学术问题,尊重他人,禁止人身攻击和发布一切违反国家现行法律法规的内容。
About the author:
Zhang Xin is Trainer at chinadaily.com.cn. He has been with China Daily since 1988, when he graduated from Beijing Foreign Studies University. Write him at: zhangxin@chinadaily.com.cn, or raise a question for potential use in a future column.
相关阅读:
(作者张欣 中国日报网英语点津 编辑:陈丹妮)
中国日报网英语点津版权说明:凡注明来源为"中国日报网英语点津:XXX(署名)"的原创作品,除与中国日报网签署英语点津内容授权协议的网站外,其他任何网站或单位未经允许不得非法盗链、转载和使用,违者必究。如需使用,请与010-84883561联系;凡本网注明"来源:XXX(非英语点津)"的作品,均转载自其它媒体,目的在于传播更多信息,其他媒体如需转载,请与稿件来源方联系,如产生任何问题与本网无关;本网所发布的歌曲、电影片段,版权归原作者所有,仅供学习与研究,如果侵权,请提供版权证明,以便尽快删除。