Long leash?
中国日报网 2014-05-16 10:52
分享到微信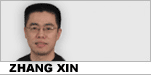 Reader question:
Please explain "long leash" in this sentence: The website has been given a long leash in some sections to pull in readers.
My comments:
Here, long leash means a lot of freedom. A lot, instead of a little.
How come?
The leash, you see, is a rope or chain that's fastened to the neck of a dog, or other animals, to keep them in control. When you see people walking their dog in a public place, for example, the dog often has its leash on, especially if it's a big or vicious looking beast.
As a matter of fact, the bigger the beast, the thicker and shorter the leash.
If the rope is long, that means the dog has a great area to freely roam (and spread its influence, perhaps posing a threat to people).
If the rope is short, that means the owner can easily control the dog whenever they want to.
Hence, the longer the leash, the greater freedom there is for the dog. The shorter the rope, the greater the control the dog's owner has.
Therefore, in our example, when the website is given a "long leash", it means they have a lot of freedom to publish what they want to without interference from the top, or the powers that be.
It's not complete freedom, though as it is made clear that the long leash is given only "in some sections" and only to "pull in readers."
Anyways, people use the leash to rein in dogs and animals. When the term is used on people, it means the same thing, figuratively speaking, of course.
This phrase reminds me of another one, a popular expression involving rope instead of leash. If you give an idiot enough rope, that is, he'll eventually hang himself.
Have you ever heard of this? Anyways, here the rope means the same thing, freedom. Give people enough freedom and they'll use it to hang themselves with. Meaning? Too much freedom can be too much of a good thing to many people. It'll lead them to getting completely out of control. It'll lead them to ruin.
Eventually, that is. At any rate, allow people to do what they want and they'll reveal their true colors, however terrible those colors are to see.
Now, read a few examples of people giving or given leash, or rope:
1. The last members of the original Winamp team have said goodbye to AOL and the door has all but shut on the Nullsoft era, BetaNews has learned. Only a few employees remain to prop up the once-ubiquitous digital audio player with minor updates, but no further improvements to Winamp are expected.
Winamps abandonment comes as no surprise to those close to the company who say the software has been on life support since the resignation of Nullsoft founder and Winamp creator Justin Frankel last January.
The marriage of Nullsoft and AOL was always one of discontent. After AOL acquired the small company in 1999 for around $100 million, the young team of Winamp developers was assimilated into a strict corporate culture that begged for rebellion. Although Nullsoft was initially given a long leash by AOL, it wasn't long until the two ideologies collided. Frankel and his team were accustomed to simply brainstorming ideas over coffee and bringing them to the masses without approval. So when Frankel and fellow Nullsoft developer Tom Pepper devised a decentralized peer-to-peer file sharing system, dubbed Gnutella, parent AOL was left in the dark.
- Death Knell Sounds for Nullsoft, Winamp, EWeek.com, November 11, 2004.
2. After months of feverish speculation about who would succeed Ash Carter as the Pentagon's No. 2, former Marine colonel and current think tank chief Bob Work appears to have won the job and gone into pre-nomination mode, declining invitations to give speeches or take part in other public events -- a sure sign in Washington that someone's about to get the nod.
Work, the chief executive officer of the Center for a New American Security, will be nominated by the White House as the new deputy secretary of defense by the end of the week, possibly Thursday, U.S. officials tell Foreign Policy. That will leave Work with one of the most difficult jobs imaginable: slashing the Pentagon's bloated budget and pushing back against the powerful lawmakers and senior military officials who will do all they can to preserve the status quo.
Work will have three things on his plate, said Jim Stavridis, a retired four-star admiral who now serves as the dean of Tufts University's Fletcher School: "The budget, the budget and the budget."
...
There will be inevitable growing pains as Work settles into the job as Hagel's deputy. Carter, who left the Pentagon in January 2014, had been given a long leash by his first boss, Leon Panetta. Panetta was seen as a hands-off manager, and he encouraged Carter to play a larger role. When Hagel arrived in February 2013, by contrast, he returned Carter to the much more conventional deputy's role of running the Pentagon's day-to-day operations. Defense officials have said Hagel has been increasing latitude to pick his own people for top jobs. Work, unlike Carter, will be a personal Hagel choice.
Work will likely receive a warm reception on Capitol Hill. Rep. Randy Forbes, a member of the House Armed Services Committee, welcomed the "rumor" that Work would be nominated while acknowledging the White House hadn't formally done so.
- Meet the Man Who Will Be Slashing the Pentagon's Bloated Budget, ForeignPolicy.com, February 5, 2014.
3. Oklahoma City Thunder coach Scottie Brooks met with Kevin Durant and Russell Westbrook individually at the end of last season and gave them the same message: Trust your teammates more. He told his two stars the same thing at the start of this season, saying no matter how great they are, they won't be successful without the help of their teammates.
"I told them that we have to make another jump with our team passing and that it starts with the two of them," Brooks told Yahoo Sports. "We are still a work in progress, but made a jump this year."
...
Thunder veteran guard Derek Fisher had seen this before with two young star teammates in Kobe Bryant and Shaquille O'Neal with the Los Angeles Lakers. But Bryant and O'Neal shined while also trusting their teammates enough to win three straight championships from 2000-02.
While Durant and Westbrook are close and don't have the same level of friction Bryant and O'Neal did, Fisher does see some similarities.
"That goes for all of the greats," Fisher said. "What makes them great is the supreme confidence they have in themselves, which seems abnormal or uncanny or unfair at times. But that is what really separates them from everybody else. They have the physical gifts of a great athlete, but mentally and psychologically they believe they are the best in the world.
"So sometimes it takes longer for a certain amount of trust in other people to develop. But I think these guys have been great as they've grown up in their 20s, giving more and more rope to other guys on the team and really allowing our team to grow and mature."
- How Kevin Durant and Russell Westbrook learned to trust their teammates, Yahoo Sports, May 10, 2014.
本文仅代表作者本人观点,与本网立场无关。欢迎大家讨论学术问题,尊重他人,禁止人身攻击和发布一切违反国家现行法律法规的内容。
About the author:
Zhang Xin is Trainer at chinadaily.com.cn. He has been with China Daily since 1988, when he graduated from Beijing Foreign Studies University. Write him at: zhangxin@chinadaily.com.cn, or raise a question for potential use in a future column.
相关阅读:
Road map to get back to profitability?
(作者张欣 中国日报网英语点津 编辑:陈丹妮)
中国日报网英语点津版权说明:凡注明来源为"中国日报网英语点津:XXX(署名)"的原创作品,除与中国日报网签署英语点津内容授权协议的网站外,其他任何网站或单位未经允许不得非法盗链、转载和使用,违者必究。如需使用,请与010-84883561联系;凡本网注明"来源:XXX(非英语点津)"的作品,均转载自其它媒体,目的在于传播更多信息,其他媒体如需转载,请与稿件来源方联系,如产生任何问题与本网无关;本网所发布的歌曲、电影片段,版权归原作者所有,仅供学习与研究,如果侵权,请提供版权证明,以便尽快删除。