Salt the earth? 让事情困难重重
中国日报网 2020-11-17 14:22
分享到微信 Reader question:
Please explain "salt the earth", as in: Donald Trump knows he's on the way out, so, best salt the earth.
My comments:
The full expression is "salt the earth behind you". This referred to the ancient practice of burning everything down and throwing salt in the field in order to make it hard for the enemy to rebuild.
Imagine a nomadic group of merciless invaders who came to loot a village, probably killing anyone in sight. Upon leaving, the heartless invaders burned all the houses to the ground and sprayed salt in the crop field.
Crops don't grow so well on salted ground, hence the idea of salting the earth.
This is similar to the scorched earth strategy adopted by the Japanese invaders here, back in the 1930-40s. They burned every house, killed everybody and looted everything, leaving nothing useful behind.
In our example, since losing the election, the Trump Administration has refused to cooperate with president-elect Joe Biden's transition team. In other words, Trump and company don't intend to facilitate a smooth transition of power. They don't intend to make life easy for the incoming president.
On the contrary, they intend to make everything difficult – by salting the earth behind them.
Biden and others who know Trump well probably understand that this is exactly the kind of thing the latter will do. After being denied a chance to Make America Great Again, Again!, Trump wants to make sure Biden won't have a chance, either. To Trump, it's all about him. Everything is about him.
What does Biden have to say? Biden said earlier today that, among other things, "more people may die." He was referring to the coronavirus pandemic, which is raging across America. Without a well-coordinated joint effort between the current and future administrations, the prospect to rein in COVID-19 in the near future looks bleak.
Well, so much about Trumpian politics. Here are media examples of "salt the earth", all recent:
1 I've recently become romantically unemployed. It happened rather quickly. There was a snap meeting on Friday afternoon, and I was informed that I would be no longer required. The company I kept would be heading in a new direction. So it went with my romantic co-workers, who expressed shock and disbelief that I wouldn't be here on Monday. The break room painted with vague promises of not losing touch. Miss them I will, as I was under the assumption that I would be working here until mortal retirement.
The extremely adult logistics that followed pulled my attention from the issue. There was the matter of relocation, informing the dull headsetted voices that the gas would still be required to warm the house I left, and telling my nanny that I'd be living in her basement until further notice.
But as I type this with the contents of my suitcase exploded at my feet, I now have time to think about the simpering whimper that bassooned the crescendo of my relationship. Frankly, I'm confused. I'm entirely not sure what, or how much of me needs to change.
As the end of a relationship pours jagged shards of emotional detritus on the floor, we often ferry our soon-to-be-ex over the pointier bits. Save for a massive betrayal of trust, or flesh, you attempt to shield the other party as much as possible. It makes sense. In my case, I still loved (or at least cared) for that person. Normally, this comes in the form of earnest compliments. The fact that I might be wonderful, or indeed a 'good catch' may indeed be true (or false), but it doesn't really help me moving forward.
Self-discovery is an important part of the healing process, but the toll road to that point sees you navigating the icy bends of alcoholism and impulsive. While I understand that you've responsible for educating you, it's easy to be lost to the fugue unfamiliar bathrooms painted by 3am fluorescent realities, which brings feelings of hating yourself, or them, or both. Pretty standard. As are the spectacular leaps of logic you vault, attempting to piece together the reasons why, flaying yourself with anecdotal memory, focusing on the minute, wondering if that time you chose work over that mid-week pub drinking session was the first crack that would eventually disintegrate the mirror.
The problem is that the brain is an unreliable narrator. Your own flaws are hard to see. You're unsure if the things you did, said, or felt were merely the cause and effect of the situation you found yourself in, or if they represent a larger issue. Knowing which weed to pull is vexing. How do we know what germinated in the previous relationship will bloom into a twisting creeping vine that will immobilize the growth of future gardens? Maybe none. Maybe all. Maybe you should salt the earth so nothing grows ever again.
What I feel we need in this instance is constructive feedback from a party that has endured you. Hence the title of this piece. What we need is a powwow with management. We need to accept that the contract we signed has been shredded. We should participate in that discussion earnestly, even if we're hurt, as it will greatly benefit our chances of getting another job, and in turn, the other party finding a suitable candidate to fill your old position.
- Frisky business: Why relationships should have exit interviews, by Mark Thompson, November 5, 2020.
2 As I write this, officials across the United States continue to count votes in the 2020 U.S. presidential election. When tallies are finalized, recounts and legal challenges are sure to follow. This is to be expected in a hotly contested election that generated record turnout.
Only citizens may vote for the U.S. president, but the choice affects people everywhere. If it is too soon to be certain of the results, it is not premature to explore what the election reveals about the world's most powerful country.
On the positive side, the United States remains a robust democracy. Voter participation was high, despite the physical constraints linked to the COVID-19 pandemic. The process appears to be unfolding as designed. Violence has been minimal. Courts are investigating what seem to have been politically motivated decisions by the U.S. Postal Service to impede the delivery of ballots from areas expected to vote mostly Democratic. President Donald Trump's unwarranted declaration of victory on the evening of November 3 gained little traction, while his calls to stop the counting (at least in those states where he leads) appear to have fallen on deaf ears.
What is concerning, however, is that the U.S. electorate remains so deeply divided. Voters were near-equally split between the two candidates. Not surprisingly, this division is likely to lead to a divided government. If current trends continue, Democrats will win the White House and retain control of the House of Representatives, while Republicans will keep control of the Senate. Governorships and state legislatures are near evenly split between the two parties (Republicans hold a slight advantage).
The "blue wave" anticipated by Democrats did not materialize. Joe Biden will probably win the popular vote by a wide margin – some four or five million out of nearly 160 million votes cast. But Republicans held onto seats in the Senate that many predicted would flip to the Democrats, who actually lost seats in the House. There was no firm mandate, no political realignment.
Trump polled extremely well, receiving five million more votes than he did in 2016 – the second-most votes of any presidential candidate in U.S. history, and more than any previous winner. What makes this particularly noteworthy is that it occurred against the backdrop of a record-high 100,000 new daily COVID-19 cases and more than 1,000 deaths. Just when the consequences of his administration's mishandling of the pandemic had become most severe, nearly half the electorate turned out to support him.
Even if Trump loses, which seems likely, he will continue to have a powerful voice, especially if he remains in the public eye (which also seems likely). Even if he himself does not run, he will probably have considerable influence in choosing the Republican Party's nominee in the next presidential election in 2024. The GOP will be a far cry from the party of Presidents George W. Bush or Ronald Reagan. Trumpism – a modern-day American populism – will remain a powerful force.
Trump, no surprise, has done his best to salt the earth and delegitimize the election results, charging fraud despite his inability to produce any evidence. Many of his supporters will refuse to accept the legitimacy of a Biden presidency. It is quite possible that Trump will never concede the race, much less attend the swearing-in of his successor. To paraphrase Will Rogers, Trump has never encountered a norm he didn't break.
- One America, two nations, by Richard N. Haass, CGTN.com, November 7, 2020.
3 Tom Metzger, one of the nation's most notorious white supremacists and anti-Semites, has died, according to a post on his White Aryan Resistance website. He was 82.
The post said: "Thomas Linton Metzger, born April 9th, 1938 in Warsaw, Indiana, passed away in Hemet, California, on November 4th, 2020."
The death of Metzger — who lived in Fallbrook for 40 years, where he worked as a TV repairman — also was noted in a paid death notice Tuesday in The San Diego Union-Tribune.
Ironically appearing next to an ad for Jewish burial spaces, the U-T "Life Tribute" ran only four sentences and didn't mention his runs for Congress, leadership of the Ku Klux Klan and legal battles.
His website repeated info from the death notice:
"He is survived by Mary Arnold, six children – Carolyn, Dorraine, John, Lynn, Rebecca, Laurie along with nine grandchildren and one great- grandchild. Tom served in the U.S. Army as a PFC-E1 from 1956 to 1959 and then moved to Southern California to work in the electronics industry. Tom lived in Fallbrook, California for over 40 years working as the local TV repairman until he retired and moved to his hometown in Indiana before returning to California. The family will be having a private gathering."
On Thursday, Riverside County confirmed his death and said the cause was Parkinson's disease.
Nick Martin, editor of The Informant, which covers hate and extremism in America, tweeted: "If David Duke is America's best-known white supremacist in the past 40 or so years, then Tom Metzger was arguably No. 2. His influence on organized racism in the US was large, and he even had sway with a number of young neo-Nazis in recent years."
...
Ourcampaigns.com also noted his June 1982 run for the U.S. Senate out of California and his November 2010 race for a seat in Congress from Indiana. In that 2010 race, he received 10 votes as an Independent, losing to Republican Marlin A. Stutzman.
"Tom Metzger was personally responsible for spreading more hatred and misery than many people will likely ever realize," said San Diego-based journalist Brooke Binkowski, who calls out racism via her truthorfiction.com fact-checking site and Twitter feed.
"Having spent much of my youth in a town that was absolutely rotten with white supremacists who worshiped Metzger and White Aryan Resistance — La Mesa, California — I can tell you that his influence was wide and long lived. Now that he's dead, I hope we can uproot his legacy, burn it to the ground, and salt the earth."
- Tom Metzger Dies at 82; Notorious KKK Boss, Supremacist Who Ran for Congress, TimesOfSanDiego.com, November 10, 2020.
本文仅代表作者本人观点,与本网立场无关。欢迎大家讨论学术问题,尊重他人,禁止人身攻击和发布一切违反国家现行法律法规的内容。
About the author: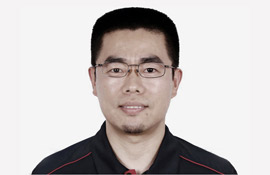 Zhang Xin is Trainer at chinadaily.com.cn. He has been with China Daily since 1988, when he graduated from Beijing Foreign Studies University. Write him at: zhangxin@chinadaily.com.cn, or raise a question for potential use in a future column.
(作者:张欣 编辑:yaning)
中国日报网英语点津版权说明:凡注明来源为"中国日报网英语点津:XXX(署名)"的原创作品,除与中国日报网签署英语点津内容授权协议的网站外,其他任何网站或单位未经允许不得非法盗链、转载和使用,违者必究。如需使用,请与010-84883561联系;凡本网注明"来源:XXX(非英语点津)"的作品,均转载自其它媒体,目的在于传播更多信息,其他媒体如需转载,请与稿件来源方联系,如产生任何问题与本网无关;本网所发布的歌曲、电影片段,版权归原作者所有,仅供学习与研究,如果侵权,请提供版权证明,以便尽快删除。