Receiving end是什么意思?
中国日报网 2021-02-02 11:21
分享到微信 Reader question:
Please explain "receiving end" in this: She was on the receiving end of massive criticism back then.

My comments:
Receiving end of the stick, that is.
Stick? What stick?
The punishing stick, say, the ruler of an erstwhile teacher. Teachers used to have a ruler, stick-like, with which to strike the palm or back of any pupil that stepped out of line.
I'm using past tense deliberately because that type of teacher-student relationship has hopefully gone out of existence.
Or at any rate out of fashion.
Anyways, when the teacher punishes a student with a ruler or stick, he holds one end of the stick, while hitting the student with the other end of the stick.
Hence, as you can see or picture in your mind, the teacher's end of the stick is the punishing end. The student's end, yes, you guess it, is the receiving end.
In other words, the student is the receiver of the said punishment. The teacher, of course, is the giver who hands out the punishment.
Hence and therefore, metaphorically speaking, if a person is on the receiving end of something, he or she is being punished for it.
Back to our example. Apparently, "back then" she said or did something that drew the wrath (anger) of a lot of people (massive criticism).
We will never know exactly what it was that she said and what the massive criticism was about, but, never mind, we now know what the "receiving end" is.
And that's more important, isn't it?
I think so.
All right, instead of focusing on or quibbling over what exactly who "she" is or what she said or did back when, we'll move on directly to recent media examples of situations where someone lands on or at the receiving end of other people's anger or something, usually something unpleasant:

1. Ferran Torres scored the first hat-trick of his career and Ruben Dias netted his first goals for Portugal as Manchester City's players proved their goalscoring exploits in Tuesday's UEFA Nations League fixtures.
Rodrigo joined Torres on the scoresheet in Spain's 6-0 thrashing of Germany, but it was our summer signings who were the stars of the show for their respective countries.
Torres continued his fine form in front of goal with a devastating display that booked La Roja's place in the Nations League finals at their opponent's expense.
He crashed an unstoppable volley home to put Spain 2-0 up after half an hour in Seville and Rodrigo extended their lead before half-time with a glancing header from a corner, all after Alvaro Morata had opened the scoring.
Torres got his second and Spain's fourth when he tapped in from close range having been picked out at the far post by former Valencia team-mate Jose Gaya and the City youngster sealed his hat-trick with a composed 18-yard strike to make it 5-0.
Ilkay Gundogan was on the receiving end of his team-mate's heroics, playing the full 90 minutes for Germany as Mikel Oyarzabal completed the rout late on.
In Split, it proved to be an equally memorable night for Dias, who was the match winner in Portugal's last gasp 3-2 win over 10-man Croatia.
The centre-back reacted quickest to fire a 90th minute winner into an unguarded net after the home side's goalkeeper, Dominik Livaković, spilled a cross.
Dias already had reason to celebrate, having netted his first senior international goal shortly after half-time.
Again, the 23-year-old showed good instincts in the penalty area, poking home from six-yards after Ruben Semedo picked him out following Cristiano Ronaldo's dipping free-kick.
Joao Cancelo and Bernardo Silva were both involved for Portugal, coming off the substitutes bench for the final 19 minutes, but the night belonged to their new team-mate.
- Torres Hits Hat-Trick And Dias Opens Portugal Account, ManCity.com, November 17, 2020.

2. Going on without a win for three games in Premier League, Arsenal are now in the 14th position after 10 games.
Manager Mikel Arteta, already under fire after victories dried-up, is at the receiving end for leaving out the team's number 10 player Mesut Ozil out of the squad.
After many former players wanting Ozil back in the squad and especially former manager Arsene Wenger questioning the decision, now fans have started voicing their support for the playmaker.
After the UK government permitted 2,000 fans in the stadium in select areas based on local coronavirus restrictions, Arsenal fans returned to the Emirates stadium after nine long months for the Europa League match against Rapid Vienna.
In their first return to the game, one of the fans held a placard that screamed, 'Bring back Mesut'.
With the next match against fierce rivals Tottenham Hotspurs, who are also table toppers, Mesut Ozil's exclusion is going to be on the news even more prominently, especially if the Gunners lose, causing more trouble for Arteta.
On a reported EUR 350,000 (USD 450,000) a week, the 32-year-old is the highest-paid player in the history of Arsenal.
Ozil has appeared in 184 games for the club, scoring 33 goals and providing 54 assists.
The fact that a world-class playmaker is in the squad, with such high wages, has made the fans angry as the player is very popular across the globe.
Earlier, after knowing the news of his omission, Ozil said in a social media post, "I'm really deeply disappointed by the fact that I have not been registered for the @premierleague season for the time being. Upon signing my new contract in 2018, I pledged my loyalty and allegiance to the club that I love, Arsenal, and it saddens me that this has not been reciprocated."
Ozil has not played a single minute for Mikel Arteta's side since March 7.
Although no concrete reason has been provided by the club, Arteta has mentioned that Ozil will be picked when he thinks the latter can give his best.
In the last two years, the German player has sparked controversies with his comment over the treatment of Uighur Muslims, and his relationship with Turkey President Erdogan has created controversies.
- Bring back Mesut Ozil: Arsenal fans return to Emirates Stadium with a message!, NewIndianExpress.com, December 6, 2020.

3. Deontay Wilder is one of boxing's hardest punchers right now. The former WBC heavyweight world champion won 41 of his 42 victories via knockout. What makes his power all-the-more impressive is the fact that Wilder is by no means the biggest heavyweight. Thus, many experts suggest that the power is a natural blessing for the 'Bronze Bomber'. Wilder himself agrees with this assessment.
In a video with GQ Sports in 2019, Wilder spoke about his power and revealed his first knockout came when he was in kindergarten. Yes, you read that right, Deontay Wilder's first knockout came when the former champion was still a child. However, we will never know who was on the receiving end of his first knockout.
Wilder was answering the internet's most searched questions about himself when he came across a question about his power. He said, "I'm definitely blessed with 'a freak of nature' power. You know, I've had it ever since I've known me. Ever since my first fight in kindergarten, I've been knocking people out." Thus, he confirmed that he indeed was knocking out his opponents before his fifth birthday.
Wilder went on to add, "In all seriousness, sometimes, I think about the extent of my power and I don't know the measurement of it. And then, sometimes it makes me scare that I have it because I know I can seriously hurt someone." Possibly he himself, has no way to measure or explain his power.
We have seen on multiple occasions that Wilder is capable of generating unnatural power from nothing. A good example of this was his re-match with Luis Ortiz. The Cuban dominated the whole fight but was knocked out with a powerful right hand. This was the best example of Wilder's insane power.
We now know that the former champion has been at it since he was in kindergarten. What do you think of Deontay Wilder's power? Is he the most powerful fighter right now?
Deontay Wilder Reveals His First Knockout Victim – You Won't Believe When it Happened, EssentiallySports.com, December 31, 2020.
本文仅代表作者本人观点,与本网立场无关。欢迎大家讨论学术问题,尊重他人,禁止人身攻击和发布一切违反国家现行法律法规的内容。
About the author: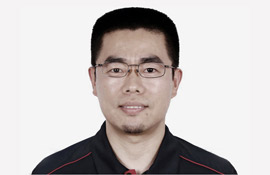 Zhang Xin is Trainer at chinadaily.com.cn. He has been with China Daily since 1988, when he graduated from Beijing Foreign Studies University. Write him at: zhangxin@chinadaily.com.cn, or raise a question for potential use in a future column.
中国日报网英语点津版权说明:凡注明来源为"中国日报网英语点津:XXX(署名)"的原创作品,除与中国日报网签署英语点津内容授权协议的网站外,其他任何网站或单位未经允许不得非法盗链、转载和使用,违者必究。如需使用,请与010-84883561联系;凡本网注明"来源:XXX(非英语点津)"的作品,均转载自其它媒体,目的在于传播更多信息,其他媒体如需转载,请与稿件来源方联系,如产生任何问题与本网无关;本网所发布的歌曲、电影片段,版权归原作者所有,仅供学习与研究,如果侵权,请提供版权证明,以便尽快删除。