Doping Doctor 提供兴奋剂药品的医生
By Lee Carter, Toronto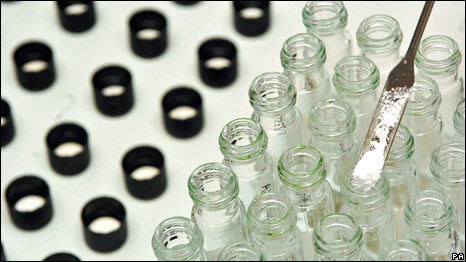 媒体英语会带大家一起学习BBC撰稿人在报道世界大事时常用到的单词和短语。
Background: 一个曾经治疗过北美洲多名职业运动员的加拿大医生被怀疑在加拿大和美国边境给体育运动员提供了兴奋剂药品。警方在对他的诊所进行搜查后决定对他进行指控。
The laying of formal charges against Dr Anthony Galea follows three days of rumour and speculation.
He faces three charges of importing, exporting and selling an unapproved drug.
The Toronto-based sports doctor has treated hundreds of professional and amateur athletes.
The police investigation began in September when Dr Galea's assistant was stopped at the Canada-US border and, after a search, found to have human growth hormone and the drug Actovegin.
Dr Galea's Toronto clinic was subsequently raided by police.
Prepared from purified calf's blood, Actovegin is used by some athletes to speed up their recovery from injury.
Dr Galea also faces a separate criminal investigation by the FBI in the United States, where using, selling or importing Actovegin is illegal.
His Canadian lawyer denies that his client has done anything wrong and says that he expects him to be fully vindicated.
One of the doctor's clients, the Canadian Olympic runner Donovan Bailey, has publicly defended him and some of his controversial treatments.
Glossary 词汇表 (收听发音, 请单击英语单词)