Four powerful departments yesterday jointly issued a new rule to strengthen the crackdown on illegal securities business, which is rising in the wake of a bullish stock market.
Issued by the Supreme People's Court, the Supreme People's Procuratorate, the Ministry of Public Security and the China Securities Regulatory Commission, the rule details the nature of illegal securities business and proposes new steps to guide the four bodies in fighting it.
The rule, based on the Securities Law enacted in 2006, makes it clear that any company or original stakeholders of a company, which issues or sells shares publicly without approval should take responsibility for the consequences.
"The fact that illegal dealers sell so-called 'original' shares to public investors via agencies by promising that the company will be listed overseas or has got approval from the securities regulator to issue shares violates the Securities Law," the CSRC said in a statement posted on its official website yesterday.
Companies which are involved in illegal share issues are often from the western areas of China, and the shares are usually sold to investors in the eastern regions, said Wei Xuechun, a CSRC official in charge of the supervision of unlisted companies.
Wei noted in a November interview on the government's website www.gov.cn that many such companies often present fake financial information to cheat investors.
The CSRC said yesterday that it had altogether accepted 1,400 claims of illegal securities acts in 2007, and 366 of them had been passed to security agencies.
Duan Aiqun, a lawyer with Shanghai-based law firm Hailyare & Partners told China Daily: "First, the current flush liquidity increases illegal securities deals. Hot money under the guise of various forms seeking short-term returns helped the expansion of illegal share trading."
Duan said that the development of new securities products such as futures and derivatives made it harder for individual investors to discern illegal trading.
The lawyer added that the government should also issue new rules based on China's Trust Law to better prevent illegal share trading.
Yesterday's rule grants investors suffering losses in illegal deals the right to claim compensation through civil action.
It is also expected to bring illegal dealers under judicial purview.
The CSRC says 90 percent of illegal securities deals have broken criminal law, but only a few were prosecuted due to the ambiguity of current rules and regulations.
(英语点津 Celene 编辑)
About the broadcaster: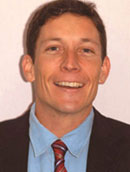 Brendan is an Australian who has been involved in education and writing for over a decade. He has published most recently for the Tiger Airways Inflight magazine, The Bangkok Post, The Taipei Times and Japan's Hiroshima Outside Magazine. He holds a Masters Degree in Community Development and Management and has resided in China for over 3 years.