我们都知道英语是世界使用最广泛的语言。美国马里兰州陶森大学英语历史学家Edwin Duncan博士日前称,人们现在使用的英语将在100年后消失,被一种叫做"Panglish"的世界性语言代替。这种语言类似于母语非英语的人们所说的英语。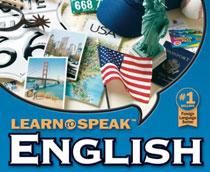 We know that English is the prevailing world language, and that Chinglish should be avoided. However, a new global tongue, called "Panglish", is expected to overtake traditional English in the coming decades.
The language of Shakespeare and Dickens is evolving into a new, simplified form of English that will be spoken by billions of people around the world. The changes are being driven by people who speak English as a second language, New Scientist magazine reports.
According to the report, Panglish will be similar to the versions of English used by non-native speakers.
Linguists say Panglish will lose some of the English sounds which non-native speakers find difficult to pronounce. For instance, the "th" sounds in "this" and "thin" might be replaced by "z" or "s", respectively. The short "l" sound in "hotel" might be replaced with the longer "l" of "lady".
Consonants at the end of words may be dropped. So "friend" may be pronounced as "frien" and "send" as "sen". Group nouns like "information" and "furniture" – which don't have plural versions – could vanish. Therefore, it may become acceptable in Panglish to talk about "informations" and "furnitures".
Non-English speakers often forget the "s" at the end of third person singular verbs like "he runs" or "she walks". In Panglish, people may say "he talk" or "she eat".
"By 2010, around 2 billion people, or a third of the world's population, will speak English as a second language. In contrast, just 350 million people will speak it as a first language. By 2020, the number of native speakers will be down to 300 million," the Daily Mail newspaper predicts.
Unlike French, which is protected from corruption by the Academie Francaise, there is no organization to guard the English language.
(来源:21世纪英文报第749期 中山大学通讯员陈萌供稿 英语点津 Annabel 编辑)
我要了解更多趣味百科知识