"酸男辣女",孕妇的口味总是让人难以捉摸。如何解释很多孕妇对某些食物的偏好呢?越来越多的研究表明孕妇对一些奇怪食物的偏好或厌恶,可能是出于保护胎儿的缘故。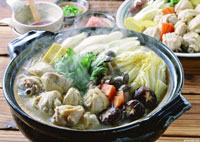 What about the cravings that many pregnant women experience? Growing research suggests that odd food yearnings--and food aversions--may protect the fetus. Some pregnant women lose the desire to drink coffee or wine and turn green at the sight of fish, meat, eggs or vegetables. Instead, they crave sweets, fruits (especially citrus) and dairy products.
One explanation: These foods are least likely to carry harmful organisms or natural toxins. "It may be your body is telling you to keep your fetus away from anything that might be toxic," says Frances Largeman, managing editor of FoodFit.com, a website promoting healthy eating habits.
Largeman acknowledges that the theory doesn't account for why some pregnant women hunger for pickles and others for apple strudel. Cravings are difficult to explain scientifically, she says, "because people don't eat nutrients; they eat food." And everybody's preferences differ.
Certain cravings were central to human survival and evolution. Fat and sugar were scarce hundreds of thousands of years ago. Fat was a precious source of calories (supplying more than twice the calories per gram of either protein or starch), and our ancestors had no need to develop an appetite shutoff valve for fat. Instead, when they found fatty food, they ate all they could get and developed an unlimited capacity to store extra calories.
The quest for fat and sugar is now hardwired into our brains, governed by dozens of chemicals including endorphins. Serotonin, for example, is the "feel good" chemical. When levels are low, we seem to crave sweets and carbs, which raise serotonin and improve mood. This may help explain why many women crave chocolate near their periods.
Some experts think cravings are as much a reflection of our social and psychological makeup as they are of our physiological impulses. "Food adds solace to our lives," says Jeff Hampl, a spokesman for the American Dietetic Association. "Often, cravings are tied to a childhood experience and good feelings associated with it. There's a subconscious desire to replace those emotions."
This would explain my predilection for rapine, since my mother serves it every Thanksgiving. Yet regardless of the reason, Largeman--who craves salmon sometimes--thinks you should satisfy a craving when it strikes. "A craving usually just gets worse," She says," and it could lead to binging."
(来源:新浪教育 实习生许雅宁)
我要了解更多趣味百科知识