Cinderella 2 《灰姑娘》2 (精讲之四)
[ 2006-07-17 09:59 ]
影片对白 I have to try this my way.
文化面面观 Life is Sweeter with Chocolate
考考你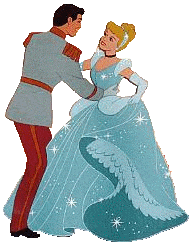 在这一段当中有几句歌词很值得大家学习,大家试试看能不能将它们翻译好:

So make your own way, show the beauty within
When you follow your heart there's no heart you can't win
So reach for the sky it's not high as it seems
Just follow your heart go as far as your dreams
There's a world for the changing and you've just begun
Don't let them tell you it's simply not done
When you follow your heart you'll shine bright as the sun
Cinderella 2《灰姑娘》2 (精讲之三)考考你 参考答案


1. 谢殿下。
Thank you, Your Highness.

2. 这是一件已经完成了的事。
That's a done deed.

3. 她在穿礼服准备去参加晚会。
She is dressing for the party.

4. 他一直面露愉快的微笑。
He was wearing a pleasant smile.
(英语点津Annabel编辑)