Paycheck to paycheck? 月光
中国日报网 2019-01-04 11:47
Reader question:
Please explain this sentence, particularly "paycheck to paycheck": Sam's sick of living his life paycheck to paycheck

My comments:
This means Sam always runs out of money before he gets the next paycheck, a check for pay, salary or wages from Sam's employer. He's tired of living this way. Sick, as in sick and tired, more tired than sick.
In other words, Sam's fed up with this style of living – having to perhaps borrow and beg before he gets the next paycheck from his workplace.
Obviously, Sam has a job that doesn't pay very well.
Or, perhaps the pay is well enough but Sam's not a frugal person.
Or, perhaps both are true. Sam's job doesn't pay very well, neither is Sam any good at managing money – making it last longer.
That is, making it last longer than it does now. Right now, his paycheck runs dry every week, or month depending on how he's paid, on a weekly or monthly basis. Next week, month, same thing happens. He spends the last penny of it and has to wait for the next paycheck to come. Or he'll have to borrow and be in debt.
It is a burdensome, exhausting life, to be sure.
That's why he's sick of it.
Sick, again, as in sick and tired, more tired than sick.
One day, he may get sick, i.e. ill and will need money for medical treatment. Then, he'd be really sick and tired of it.
Perhaps, and it's easier said and done, Sam should learn to save, as in save for a rainy day.
With a little saving, maybe he could get to enjoy life more – and move onto better things, as they say.
That way, he'll be living from strength to strength instead of paycheck to paycheck.
Anyways, that's living one's life paycheck to paycheck, spending all the money one earns and having to wait for the next paycheck to come in order to survive.
There are a lot of people, by the way, who live or have to live that way.
Here are a few media examples:

1. No matter how much you earn, getting by is still a struggle for most people these days.
Seventy-eight percent of full-time workers said they live paycheck to paycheck, up from 75 percent last year, according to a recent report from CareerBuilder.
Overall, 71 percent of all U.S. workers said they're now in debt, up from 68 percent a year ago, CareerBuilder said.
While 46 percent said their debt is manageable, 56 percent said they were in over their heads. About 56 percent also save $100 or less each month, according to CareerBuilder. The job-hunting site polled over 2,000 hiring and human resource managers and more than 3,000 full-time employees between May and June.
Most financial experts recommend stashing at least a six-month cushion in an emergency fund to cover anything from a dental bill to a car repair — and more if you are the sole breadwinner in your family or in business for yourself.
While household income has grown over the past decade, it has failed to keep up with the increased cost-of-living over the same period.
Even those making over six figures said they struggle to make ends meet, the report said. Nearly 1 in 10 of those making $100,000 or more said they usually or always live paycheck to paycheck, and 59 percent of those in that salary range said they were in the red.
- Most Americans live paycheck to paycheck, CNBC.com, August 24, 2017.

2. As President Donald Trump's partial government shutdown drags on over Congress' refusal to fully fund the wall he wants to build along the nation's southwest border, federal workers' frustration is spilling into public view.
Trump told reporters Tuesday that "many" federal workers support the shutdown, saying he's heard from federal workers who want him to "stay out until you get the funding for the wall."
"These federal workers want the wall," Trump said during a question-and-answer session in the Oval Office on Christmas Day. "The only one that doesn't want the wall are the Democrats, because they don't mind open borders."
That angered many federal workers who are furloughed or going without pay over the holidays. Trump has refused to sign funding legislation until Congress gives him money for a border wall. While the two sides square off, many federal workers are wondering when they'll get another paycheck.
"My husband is a federal worker, we need our paycheck next week to pay our mortgage," Theresa Garcia, in Copperas Cove, Texas, tweeted, adding "#TrumpResign."
"I am a federal worker who is working without pay. And yes, we live paycheck to paycheck. Who will pay my mortgage January 1st? You?" another federal worker tweeted at Trump.
- Trump says federal workers want his shutdown. But they're not having it. ThinkProgress.org, December 26, 2018.

3. Many living paycheck to paycheck have had job losses or an illness has set them back.
I get so annoyed at people who seek to shame people for their failure to save more.
Rep. Scott Perry (R-Pa.) angered a lot of people when, commenting on the partial federal government shutdown, he said: "Who's living that they're not going to make it to the next paycheck?"
Perry deserved to be criticized for his broad-brush stoke of federal workers struggling to make ends meet. His statement lacked empathy and a grasp of the economic reality of a lot of people living in America. His statement was tone-deaf to the federal employees left with the consequences of politicians using their pay as a political ping pong ball.
However, I also know there are a lot of people who have mismanaged their money. They have cable when they shouldn't. They eat out — a lot. They've made the choice to send their children to colleges at any price — meaning they've relied on a lot of student loans that will take decades to pay off. They couldn't fathom sending their children to community college first to cut the cost of a higher education.
They've taken cruises or vacations to the Caribbean when that money should have been saved. Their closets are full of clothes, purses and shoes from shopping sprees. The mall is their refuge. Their children have had lavish birthday parties fit for a prince or princess. Their homes look like museums. The truth is they do have the ability to save more, yet they've turned their wants into needs and that's why they can't miss a single paycheck.
I've worked with people whose total monthly credit card debt is almost as much as their rent. They could have done without much of the stuff they bought on credit. They have monthly car payments for luxury cars that have made me gasp. (Who has an $800 or $1,000 car payment and no emergency fund? That's madness!)
I've helped people who have entrepreneurial aspirations but refuse to realize they aren't good at being their own boss. They want to run a business or become a real estate magnate but haven't done the work that will give them a chance for it to succeed. They don't have a well-thought-out business plan. What they have is a dream. But dreams don't pay the bills.
- Tell the truth. Could you have done better with your finances? By Michelle Singletary, WashingtonPost.com, January 3, 2019.
本文仅代表作者本人观点,与本网立场无关。欢迎大家讨论学术问题,尊重他人,禁止人身攻击和发布一切违反国家现行法律法规的内容。
About the author: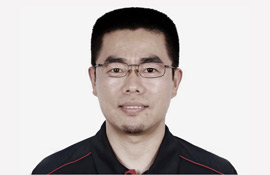 Zhang Xin is Trainer at chinadaily.com.cn. He has been with China Daily since 1988, when he graduated from Beijing Foreign Studies University. Write him at: zhangxin@chinadaily.com.cn, or raise a question for potential use in a future column.
(作者:张欣 编辑:丹妮)
中国日报网英语点津版权说明:凡注明来源为"中国日报网英语点津:XXX(署名)"的原创作品,除与中国日报网签署英语点津内容授权协议的网站外,其他任何网站或单位未经允许不得非法盗链、转载和使用,违者必究。如需使用,请与010-84883561联系;凡本网注明"来源:XXX(非英语点津)"的作品,均转载自其它媒体,目的在于传播更多信息,其他媒体如需转载,请与稿件来源方联系,如产生任何问题与本网无关;本网所发布的歌曲、电影片段,版权归原作者所有,仅供学习与研究,如果侵权,请提供版权证明,以便尽快删除。