Let them off the hook? 摆脱困境
中国日报网 2021-05-21 13:25
分享到微信 Reader question:
Please explain "let them off the hook" in this passage:
Manchester United manager Ole Gunnar Solskjaer says his team let Liverpool "off the hook", after scoring first but eventually losing 4-2 to the Reds at Old Trafford.

My comments:
If you're a soccer fan, you'll have an easier time understanding the situation.
Anyway, the situation is pretty straightforward. In a match between the two English Premier League powerhouses last week (May 13, 2021), Manchester United played at home (at Old Trafford), scored first (when Bruno Fernandes' shot was deflected into Liverpool's own net by Nat Phillips on the 10th minute), failed to keep up the pressure and eventually lost the game 4-2.
After the game, United manager Ole Gunnar Solskjaer felt they let Liverpool "off the hook", and rightfully so.
Solskjaer likened Liverpool to a fish, you see. If you've done any fishing in a pond, you understand once a fish bites the bait, it's hooked. All the fisherman needs to do is to pull it out of the water. Once hooked, there's no escape. The fish, if it's a big one, can jump and spring and make a splash but the more it fights, the deeper the hook sticks. So all the fisherman needs to do is to wait and let the fish tire itself out before gently pulling it out of the water.
A big catch. Well done.
That's usually the case, of course. On rare occasions, fish do get off the hook, for one reason or another, to the chagrin of the fisherman. It's disappointing, depressing and embarrassing to let a fish off the hook.
So, in our example, United had Liverpool on the hook, so to speak. United scored first. All they needed to do was to keep exerting the pressure.
Apparently that's not what happened. The long and short of it is, United took their feet off the pedal. They relaxed, allowing Liverpool to come back.
That's why Solskjaer felt that they should've won the game, that they let Liverpool off the hook.
Well, without further analyzing how it all happened, let's move swiftly on to media examples of the expression itself, letting someone off the hook (meaning letting someone get off easy, i.e. letting them escape punishment – especially after they're caught for some sort of wrongdoing):

1. NASCAR saw its credibility — and the credibility of the only Black driver in its top series — strongly attacked by President Donald Trump on Twitter on Monday morning.
And what did the sport do in response?
Not nearly enough. The organization let almost seven hours go by and then issued a wishy-washy statement, one that let Trump off the hook for the two lies in his 279-character tweet.
Was this because so many NASCAR fans are Trump supporters?
Is NASCAR — the same organization that banned the Confederate flag from all its properties last month — enabling Trump because it doesn't want to make the president mad?
Yes and yes.
I get that NASCAR is trying to toe a fine line here. The sport wants to look progressive and support driver Bubba Wallace, who is Black. Several times over the past month, it has done both.
At the same time, NASCAR doesn't want to offend a fan base that has always skewed conservative. I understand that you can't dismiss financial considerations entirely, especially in a sport where the sponsors are such a huge deal.
But NASCAR could have done more here, and the organization could have done it faster. For a sport built on speed, seven hours is an awfully long time to let a tweet go unchallenged.
A statement respectfully disagreeing with the president would have been a good start, rather than one that made no reference to Trump's incendiary comments and almost made it sound like they didn't exist at all.
- President Trump told 2 lies in 279 characters, and NASCAR let him off the hook, The Charlotte Observer, July 7, 2020.

2. Don Lemon wasn't sure readers would have the appetite for the heavy subject matter of his book "This Is the Fire," published the year after George Floyd's death. For better and worse, the months that followed reassured him on that front.
"Almost every single thing I write about in the book is playing out right now in real time," the CNN anchor said during a conversation with Los Angeles Times writer Greg Braxton for the Festival of Books on Tuesday.
It was a prescient remark. When news broke in the early afternoon that a verdict had been reached in the trial of Derek Chauvin, Lemon had to cut the panel short so he could report the news for CNN. Chauvin was found guilty of murder for the death of George Floyd.
"I'm a little bit anxious, a little bit concerned about the future of America," Lemon said of his feelings before the verdict was announced. He added that he was hopeful — not optimistic — that whatever followed will move the country forward for the better.
Lemon, one of the few Black prime-time anchors in the U.S., has gained a lot of attention in recent years for comments he made as host on "CNN Tonight" that brought attention to racial injustice — from calling President Trump a racist in 2018 to mourning George Floyd on air by running a clock for 9 minutes and 29 seconds, the length of time Chauvin had kept his knee on Floyd's neck.
The anchor sees his comments as part of the work he's been tasked to do. "First and foremost, it's my job," he said.
"But also, in this moment, I think that I'm uniquely qualified to do what I'm doing because of my lived experiences as a Black man in America. ... I think I'm just there to be honest with the viewer, to give the information as it is factually. And if there's any analysis to be done, I think I am free — and should — give that analysis with my perspective and from my point of view."
Lemon reveals more in his book, subtitled "What I Say to My Friends About Racism." His writing arose, in part, out of conversations with white friends who kept asking the author, amid the protests last year, what they should do about racism. Lemon said these talks have reignited in light of the verdict, although this time, he can just tell them to read his book.
Such conversations have become easier to have since the book came out, Lemon said, because it contained tools that can be used to talk about racism.
"I offer them grace. I don't let them off the hook either," he said of his chats. "They have to be held accountable for their own actions, and they have to, at the end of the day, do the work themselves."
- Don Lemon discusses racism in America on Times panel before popping out for Chauvin verdict, LATimes.com, April 20, 2021.

3. Blake Lively and her husband Ryan Reynolds' trolling antics have carried over into their famous friends' mentions.
On Friday, the Gossip Girl alum, 33, celebrated pal Gigi Hadid's 26th birthday and shared some throwback footage of herself, Reynolds, 44, and the model at their friend Taylor Swift's Reputation tour in 2018.
"Too bad you're just super hot and no fun at all," Lively joked on her Instagram Story along with a video of Hadid showing off her dance moves to "King of My Heart."
The mom of three also posted a photo from the same concert of herself sitting in between Reynolds and Hadid. "Happy birthday @gigihadid," Lively wrote. "I think you and I make a much better couple."
Lively and the Deadpool star have swapped playful jabs on social media over the years, most recently when he got his COVID vaccine.
Reynolds previously posted a photo of himself getting the vaccine shot in a pink chunky knit beanie, alongside one of his wife wearing a similar hat in blue in The Rhythm Section, polling his fans with the question, "Who wore it better?"
Lively didn't let him off the hook so easily, reposting the poll to her own story. "My husband tryin' to troll me, while he's lookin' like a Bernie meme and Life Aquatic with Steve Zissou had a hot ass offspring,' she wrote. "Good luck with this one @vancityreynolds."
- Blake Lively Trolls Husband Ryan Reynolds on Gigi Hadid's Birthday: We 'Make a Much Better Couple', People.com, April 24, 2021.
本文仅代表作者本人观点,与本网立场无关。欢迎大家讨论学术问题,尊重他人,禁止人身攻击和发布一切违反国家现行法律法规的内容。
About the author: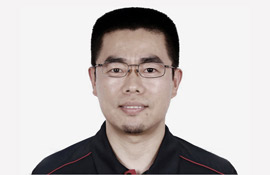 Zhang Xin is Trainer at chinadaily.com.cn. He has been with China Daily since 1988, when he graduated from Beijing Foreign Studies University. Write him at: zhangxin@chinadaily.com.cn, or raise a question for potential use in a future column.
(作者:张欣 编辑:丹妮)
中国日报网英语点津版权说明:凡注明来源为"中国日报网英语点津:XXX(署名)"的原创作品,除与中国日报网签署英语点津内容授权协议的网站外,其他任何网站或单位未经允许不得非法盗链、转载和使用,违者必究。如需使用,请与010-84883561联系;凡本网注明"来源:XXX(非英语点津)"的作品,均转载自其它媒体,目的在于传播更多信息,其他媒体如需转载,请与稿件来源方联系,如产生任何问题与本网无关;本网所发布的歌曲、电影片段,版权归原作者所有,仅供学习与研究,如果侵权,请提供版权证明,以便尽快删除。