No laughing matter? 非同小可
中国日报网 2022-04-22 13:58
分享到微信 Reader question:
Please explain this sentence: God is no laughing matter.

My comments:
This means, I think, don't make jokes about God.
The Christian God, obviously.
In other words, don't make easy jokes about religion.
Devoted religious people may find your jokes offensive.
And not funny.
Well, literally, if something is described as no laughing matter, it means it's a serious matter and must be treated accordingly. In other words, it's not a suitable subject for petty laughs.
Humans love laughter and it is a good thing. But obviously sometimes people go too far in their attempt to entice a laugh.
I, as a matter of fact, have heard a few good jokes about the Christian God, but I've decided to restrain from telling any here, lest I say something to unintentionally offend anyone. Let's face it, religious jokes are no laughing matter, as are many other subjects.
For example, a child is bullied at school. It's inappropriate to make fun of the victim. To the victim and their family, being bullied at school is no laughing matter.
Or more than a hundred people die in a plane crash. It's not a good subject out of which to make a joke in its immediate aftermath.
Or ever.
Likewise, if you think of it, obesity is no laughing matter.
War is no laughing matter.
The coronavirus pandemic is no laughing matter.
Etc, and so forth.
That said, do not refrain from a good laugh because, on the other hand, laughter is the best medicine. A good hearty laugh helps us to cure and help us to heal.
Just be a little considerate and make sure nobody's hurt from a bad joke.
And, all right, here are examples of "no laughing matter" in actual use:

1. The position of President of the United States is the most important and stressful job in the world. The person occupying this position serves as Commander-in-Chief of our military forces and can lead the country into war. The President also has access to the codes to launch nuclear weapons and end civilization on earth.
The President is extremely powerful and can issue executive orders that impact the economic and psychological well-being of our 330 million citizens, as well as people around the world.
In the last year, our country has been plunged into the depths of an economic crisis, as inflation is rising, and energy prices are skyrocketing. We are once again dependent on foreign countries for our energy needs.
There has been a crime explosion, an invasion of illegal immigrants at our southern border, a disastrous set of COVID-19 policies, and an embarrassing withdrawal of our troops from Afghanistan that led to the death of thirteen military service members.
The person responsible for this unnecessary carnage is a 79-year man with significant physical frailties and an undeniable mental incompetence that renders him incapable and unfit for demanding position of President of the United States. As noted by an Australian journalist Rita Panahi of Sky News, Joe Biden should not be in the White House, but "needs a retirement home and a bowl of soup."
Unfortunately, Biden was foisted on the American people in 2020 as the savior from the "mean and nasty" President Donald Trump. Biden was the favored Democratic Party candidate after he was left in a one-on-one match with socialist U.S. Senator Bernie Sanders (I-VT).
...
His mental state is no laughing matter as the lives of millions of people are at risk. In addition, the radical nature of Vice President Kamala Harris is no excuse to ignore Biden's mental incompetence.
- Biden Is Not Fit So He Must Quit, TownHall.com, February 14, 2022.

2. Ricky Gervais has mischievously reacted to Will Smith hitting Chris Rock at the Oscars on Sunday night by sharing a gag about alopecia from The Office.
The Academy Awards were thrown into chaos after Smith stormed the stage and slapped Rock in the face after the comedian made a joke about his wife Jada Pinkett Smith's hair.
Smith, who won his first Oscar for King Richard, appeared to take offence to a joke Rock made about Pinkett Smith's short haircut. Pinkett Smith has previously spoken about her struggles with alopecia, which prompted her to shave her head.
Referring to her buzzcut, Rock said: 'Jada, can't wait for GI Jane 2'.
After Pinkett Smith rolled her eyes in reaction, Smith walked up on stage and appeared to hit Rock before returning to his seat and shouting twice: 'Keep my wife's name out of your f****** mouth.'
Giving his verdict on the situation, Gervais retweeted a video from the second series of The Office, in which his character David Brent makes a quip about the medical condition alopecia.
'Welcome to Alcoholics Anonymous!' Brent says after buying three pints in the pub.
'No – purely social. I know someone who is an alcoholic and it is no laughing matter – particularly for his wife. And she's got alopecia. So… not a happy homelife.'
While Gervais himself didn't add any caption alongside his post, his followers have found it to be amusing nonetheless.
- Ricky Gervais stirs pot with alopecia joke from The Office in response to Will Smith hitting Chris Rock at Oscars 2022, Metro.co.uk, March 28, 2022.

3. The lighter side of cancer sounds like an oxymoron, but that's how comic Nick Theisen describes his benefit show "Finding Chemo," slated for Friday at the Bing Crosby Theater.
"Our slogan is cancer is no laughing matter, but isn't laughter the best medicine?" Theisen said while calling from his north Spokane home.
Theisen, 67, would know since he has Stage 4 lung cancer and Stage 4 kidney cancer.
"The good news is that they can keep me alive for another 10 or 15 years," Theisen said. "My cancer will never be in remission, but I can stay alive since I have good drugs. Because of the drugs, I feel good, and I want to help those with cancer."
Theisen and his "Finding Chemo" podcast partner Eric Paine will perform along with comics Rod Long and Geoff Young. All proceeds will go to Sacred Heart Children's Hospital.
"Rod is a pancreatic cancer survivor," Paine said from his North Central home. "He's hilarious. He and Nick can joke about cancer since they have had or have cancer."
Theisen and Paine became friends while working at 103.9 during the early 1990s when the station was known as "The Sound." The Eagles and Led Zeppelin are coming up," Paine said in his best DJ voice.
"We bonded over our love of gallows humor," Paine said. "We were always kindred spirits."
- 'It's for such a good cause': 'Finding Chemo' benefit to raise money via comedy at Bing Crosby Theater, Spokesman.com, April 21, 2022.
本文仅代表作者本人观点,与本网立场无关。欢迎大家讨论学术问题,尊重他人,禁止人身攻击和发布一切违反国家现行法律法规的内容。
About the author: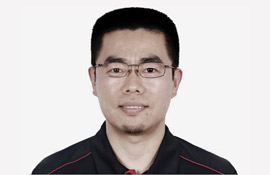 Zhang Xin is Trainer at chinadaily.com.cn. He has been with China Daily since 1988, when he graduated from Beijing Foreign Studies University. Write him at: zhangxin@chinadaily.com.cn, or raise a question for potential use in a future column.
(作者:张欣 编辑:丹妮)
中国日报网英语点津版权说明:凡注明来源为"中国日报网英语点津:XXX(署名)"的原创作品,除与中国日报网签署英语点津内容授权协议的网站外,其他任何网站或单位未经允许不得非法盗链、转载和使用,违者必究。如需使用,请与010-84883561联系;凡本网注明"来源:XXX(非英语点津)"的作品,均转载自其它媒体,目的在于传播更多信息,其他媒体如需转载,请与稿件来源方联系,如产生任何问题与本网无关;本网所发布的歌曲、电影片段,版权归原作者所有,仅供学习与研究,如果侵权,请提供版权证明,以便尽快删除。