An awe-inspiring speech? 令人惊叹的演讲
中国日报网 2022-06-24 16:04
分享到微信 Reader question:
Please explain "an awe-inspiring speech"?

My comments:
An awe-inspiring speech?
An awe-inspiring speech is a speech that literally inspires awe.
Awe, as in awesome, overwhelmingly great and impressive.
Not as in awful, awesomely bad or egregious.
Awe is the feeling of great admiration, wonder, amazement, respect or reverence, fear even.
An awe-inspiring speech, then, is a formal address that is so well written and eloquently delivered that it arouses some or all of those emotions in us. It makes us feel awestruck. We're impressed, breathless and held in awe.
Martin Luther King Jr's speech, I Have A Dream (that all men are created equal), for example, is such a speech.
It was delivered in 1963, almost 60 years ago, on the steps of the Lincoln Memorial in Washington D.C., in front of 250,000 people.
Everything about it is awe-inspiring, even though more than a half century has passed.
Without elaborating on the speech itself, let's use other awe-some examples to, through comparison, give you an idea of how awe-inspiring that particular speech was, and is, as well as will be.
The Great Wall of China, for example, is an awe-inspiring tourist hotspot, through being magnificent, formidable, long-lasting and otherwise symbolic. Likewise, the Great Pyramid of Egypt is an awe-inspiring sight.
Jurassic Park, on the other hand, is an awe-inspiring movie, giving us a truly awesome feel of the era of the dinosaur.
Wilt Chamberlain is, or was an awe-inspiring sports figure. In the same vein, so are Kareem Abdul-Jabbar, Magic Johnson, Larry Bird, Michael Jordan, Kobe Bryant and LeBron James, for the way they play or played basketball - with extraordinary grace and power, superiority, grandeur.
Showing greatness, in other words.
More examples, let's see.
Leonardo da Vinci (1452-1519) lived an awe-inspiring life. He could do anything and seemed to have done everything – and done everything so well. He could paint, draw and he was scientific and mechanical.
An all-round genius, in short.
All right, more "awe-inspiring" examples from the media:

1. The Shanghai Astronomy Museum is out of this world.
Since it opened in August 2021, the museum – the world's largest dedicated to the science of astronomy – has received accolades for the unique way its design allows visitors to feel like they are actually walking among the stars.
In this article, Bluebeam speaks to Ennead Architects design partner Thomas J Wong to learn more about the process of designing this immersive structure and the approach the Ennead team took to creating an earthbound exploration of the wonders of space.
From the beginning of the design process, Wong's team delved deeply into the science of astronomy to direct its design choices.
"The inspiration for the museum's design was drawn from our extensive research into the universe and the cosmos," Wong said. "Nothing has more potential for incredible, awe-inspiring content than the vastness and mystery of space."
When the time came to translate that research into structural form, Wong wanted to pay homage to the way civilizations of the past used monumental architecture to represent their connection to the stars.
"Many cultures used to be far more attuned to the reliance on astronomical phenomena to shape their very existence," Wong said.
"Think about the solar alignments of Teotihuacan or Stonehenge or the Pyramids at Giza, the metaphorical connections made between earth and sky at the Temple of Heaven. These were the references that we really sought to evoke."
Fundamentally, Wong said the team wanted visitors to the Shanghai Astronomy Museum to experience the same sense of wonder the citizens of these ancient civilizations felt as they contemplated the stars.
- Inside the Awe-Inspiring Design of Shanghai Astronomy Museum, TheUrbanDeveloper.com, May 12, 2022.

2. One of the heart-warming stories of the 2021/2022 football season was the purchase of a pair of trainers by a coach for one of the players in his team.
The said coach bought the sneakers for the 18-year-old striker who had just scored his first brace for the club in the Italian league.
The coach was Jose Mourinho, the player was Felix Afena-Gyan and the club they both represent is AS Roma.
Jose Mourinho showed an inspirational and awe-inspiring moment when he bought the sneakers for Afena-Gyan in November 2021.
Speaking in a recent interview, Mourinho said Afena-Gyan was being mocked by his teammates for wearing fake pair of shoes to training.
As a coach who had interest in the development of the Ghanaian teenager, Mourinho said he bought the sneakers to encourage and motivate Afena-Gyan.
"He was there and didn't have a contract. He was coming all the time with fake trainers and all the guys were having fun. The moment he scored, I said Felix, it's time for these guys to stop bullying you so let's buy a proper pair of issues," he said.
Jose Mourinho also indicated his delight with the progress Felix Afena-Gyan has made since breaking into the first team of AS Roma.
He said the Ghanaian striker who made his Black Stars debut against Nigeria has shown remarkable progress and could be a big star.
Mourinho also reveals that Afena-Gyan has been trolling his teammates whose countries did not qualify for the 2022 World Cup.
"Now he has signed a new contract and gone to the Ghana national team and he is having fun with the other guys who are not going to the World Cup. These things are changing and it's nice," he said.
- Why Jose Mourinho bought sneakers for Ghana's Afena-Gyan, GhanaWeb.com, May 25, 2022.

3. It is one of the rituals of school shootings in America – another round of debate, usually among journalists, on whether graphic photos should be published. If people could just see what assault weapons do to young bodies, the argument goes, they would no longer tolerate the policies that enable these killings. No, the other side warns, these photos would only cause further pain to the survivors and have no impact on a divided society that moves from one gruesome entertainment to another with the flick of a switch.
This debate skips along the surface of an American aberration: We passively tolerate high levels of violence while actively suppressing evidence of the slaughter. It is not just school shootings that we forbid ourselves from seeing – and I mean really seeing, not the thoughts-and-prayers equivalent of gazing in sadness at memorial wreaths. It is also the visual evidence of more than 1 million people who died from Covid-19 in the U.S that we don't see. It is the visual evidence of not just American soldiers killed in our forever wars, but the far greater number of civilians who have perished (at least several hundred thousand in Iraq). And it is the other forms of avoidable death in our homeland that we don't really see, including traffic violence and drug overdoses.
The scale of American violence is awe-inspiring in all the wrong ways. The rate of shootings – school shootings, mass shootings, police shootings, accidental shootings, suicidal shootings – is top of the charts compared with almost every other country on our planet. The same goes for the other ways Americans kill and die; we excel at the fatal work of extinguishing each other. No single factor can be blamed, but it's notable that energetic measures are consistently taken to prevent us from seeing what is done. These measures have only intensified as our society has become more visual, with screens tuned to every aspect of the human experience except its final act. As the photographer Nina Berman explained to a New York Times reporter a few days ago, "For a culture so steeped in violence, we spend a lot of time preventing anyone from actually seeing that violence. Something else is going on here, and I'm not sure it's just that we're trying to be sensitive."
- American Violence Is Awe-Inspiring in All the Wrong Ways, PataBook.com, June 4, 2022.
本文仅代表作者本人观点,与本网立场无关。欢迎大家讨论学术问题,尊重他人,禁止人身攻击和发布一切违反国家现行法律法规的内容。
About the author: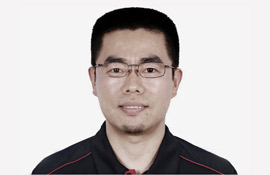 Zhang Xin is Trainer at chinadaily.com.cn. He has been with China Daily since 1988, when he graduated from Beijing Foreign Studies University. Write him at: zhangxin@chinadaily.com.cn, or raise a question for potential use in a future column.
(作者:张欣 编辑:丹妮)
中国日报网英语点津版权说明:凡注明来源为"中国日报网英语点津:XXX(署名)"的原创作品,除与中国日报网签署英语点津内容授权协议的网站外,其他任何网站或单位未经允许不得非法盗链、转载和使用,违者必究。如需使用,请与010-84883561联系;凡本网注明"来源:XXX(非英语点津)"的作品,均转载自其它媒体,目的在于传播更多信息,其他媒体如需转载,请与稿件来源方联系,如产生任何问题与本网无关;本网所发布的歌曲、电影片段,版权归原作者所有,仅供学习与研究,如果侵权,请提供版权证明,以便尽快删除。