Received Pronunciation 标准发音
Hello everyone, my name is Neil. I prefer the British accent and I am an English learner in China. Someone told me something about standard Received Pronunciation. I visited the podcast page of the BBC and downloaded some programmes but I'm still confused about which one is standard Received Pronunciation. And could you tell me something about which presenter should I copy in BBC programmes.
Zhao Yufan, China
Do you prefer the sound of British English or American English?
If you said British English, we're sure many of you are thinking of a particular kind of accent called Received Pronunciation.
Also known as RP or the Queen's English, it is the kind of accent traditionally used by BBC presenters, hence its other name: BBC English.
But these days it is no longer the only kind of English you hear in BBC broadcasts, and in fact RP is spoken by only around 2% of all British people.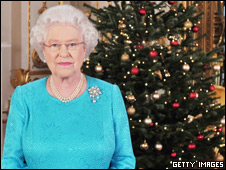 So what's going on?
And if you want to listen to RP, where's the best place?
In this programme we listen to recordings of people speaking RP through the decades.
You can hear how even the Queen's RP is changing.
And as always, we suggest that you listen to as wide a variety of pronunciations as possible, not just RP, in order to help your listening comprehension.
Let us know which BBC Learning English presenter you would like to copy.