Shakespeare's secrets 莎士比亚故居的秘密
Shakespeare's secrets 莎士比亚故居的秘密
By Mark Worthington, BBC News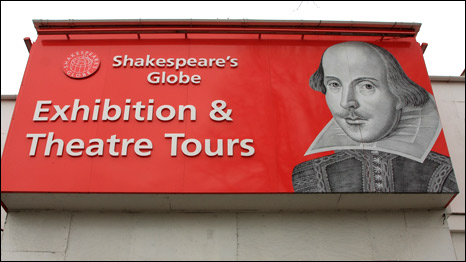 媒体英语会带大家一起学习 BBC 撰稿人在报道世界大事时常用到的单词和短语。
Background: 考古学家们最近对位于斯特拉特福镇的莎士比亚故居展开挖掘工作。他们称,希望通过此次挖掘,能进一步了解莎翁和其400年前生活的方方面面。以下是 Mark Worthington 的报道:
Rolling back centuries of speculation and digging deep into the private life of Stratford's famous son. The soil, untouched for 400 years, and it's hoped - the key to understanding more about William Shakespeare's final days.
By the time he moved to New Place, Shakespeare was already a household name. But little is known about how he spent the six years he lived here and that's what this latest dig is aiming to change.
Kevin Colls, University of Birmingham:
"I think we can learn little bits on what he was eating, what he was drinking, so his sort of lifestyle. We can learn a little about his hobbies in terms of what he was doing with his time, but the great mystery has to be where he actually lived. Did he live in the grand house along the front of the street or did he live in the very secluded cottage as documentary evidence suggests, hidden away from view to get on with his work?"
Previous digs all found evidence of Shakespeare's high-status household, including smoking pipes and pottery. The first, almost 150 years ago, was recorded in extraordinary detail but stopped short at the foundations.
It's hoped excavating deeper than ever before, will reveal even more about William Shakespeare's habits and shed new light on what inspired some of the most famous words ever written.
Glossary 词汇表 (收听发音, 请单击英语单词)