Torch relay update 奥运火炬接力 9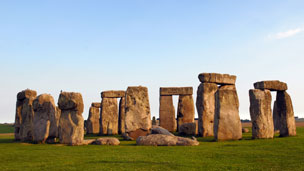 Welcome to our torch relay update – a special series of programmes brought to you by bbcukchina.com.
It's week 9 of the Olympic torch relay. The flame has been making its way around the UK and this week it has been travelling through the southern England, including through the historic university city of Oxford, and the mysterious World Heritage Site of Stonehenge.
Listen to the programme to hear some of the theories about why Stonehenge was built and about some of the ancient artefacts in the Ashmolean Museum in Oxford.