Torch relay update 奥运火炬接力10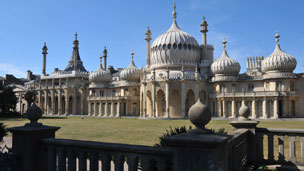 Welcome to our torch relay update – a special series of programmes brought to you by bbcukchina.com.
This week, the Olympic torch will travel to some of the most famous seaside towns on the south east coast of the UK, including Portsmouth where the Royal Navy is based, Brighton which is a popular seaside resort, Hastings and Dover.
As we listen to the programme, you'll hear more about each of these places and their importance in the British history.