Torch relay update 奥运火炬接力11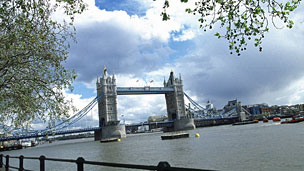 This week, the Olympic torch returns to London where the Games will begin today, 27 July.
As Olympic fever grips the nation, the capital of the UK is taking the centre stage on the world stage.
In this week's programme, we picked three interesting sites in London where visitors can go during the Olympics and hopefully you'll learn a little about their history too.