London 2012 奥运都市掠影12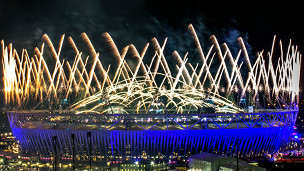 After a spetacular show on July 27th, the 2012 London Olympic Games kicked off with a bang.
Everyday, hundreds of thousands of athletes and visitors have decended on the Olympic stadium and Olympic Park, whether to compete, to watch or just to soak up the wonderful atmosphere.
BBC Learning English gives you some interesting facts about the amazing transformation of the surrounding area and the future of these amazing sporting venues.