London 2012 奥运都市掠影 6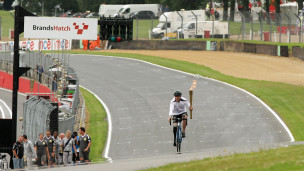 Brands Hatch is a circuit in Kent which is well known for motorsport - it was the venue for many British Grand Prix between 1964 and 1986.
However, during the Paralympics, Brands Hatch will play host to a variety of road cycling events, featuring over 200 athletes. The athletes use special equipment, ranging from tandems to hand-powered bicycles.
Listen to today's programme to learn some facts about Paralympic road cycling.