Greenwich Park 格林尼治公园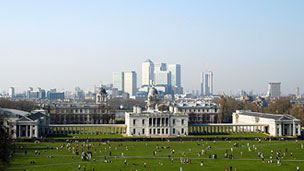 With stunning views overlooking the River Thames and the Docklands area of east London, Greenwich Park has held royal interests since it was first inherited by King Henry V's brother, the Duke of Gloucester in 1427.
With famous features such as The Royal Observatory, the Greenwich Meridian and the Old Royal Naval Hospital, this park is visited by thousands of tourists every year.
Listen to today's programme to discover more facts about this fascinating London park.