马上就要到中秋节和国庆长假了,你出游的机票订好了吗?是在涨价前早早订好,还是等最后的打折票呢?根据经济学家的最新研究,人们应该提前8周订机票,并且在下午购买最省钱。
A maths formula to help you get cheapest flights
Japanese economists have come up with a formula that will help you bag the cheapest holiday flights. It is simple - buy tickets exactly eight weeks in advance and book in the afternoon.
The mind-boggling maths formula "A = gUG + min(k - g, (1 - g)(1 - r)" has been prepared by Makoto Watanabe and Marc Moller and published in the latest edition of The Economic Journal.
Japanese economists said that to get the most for your money, book exactly eight weeks in advance and buy the tickets in the afternoon.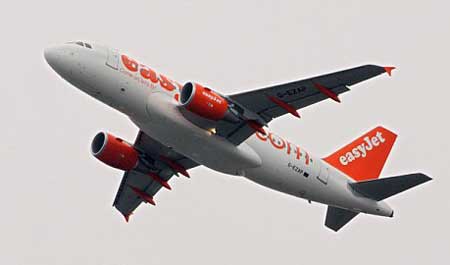 You're likely to get the best deal on your airline tickets if you book eight weeks in advance, claims a Japanese economist.(dailymail.co.uk)
Daily Mail reported that when we book our flight weeks ahead, we have to account for the possibility of unforeseen events which make our trip impossible.
In order to make consumers take their chances, airlines have to offer advance purchase discounts. As a consequence, ticket prices increase as the travel date approaches.
If buying tickets more than eight weeks ahead look like the best option, it could, however, mean that the consumer risks having to pay to alter booking if the plans change.
But, if one leaves it for later, there's an increased risk that prices may go up or the flight could be fully booked.
Regarding booking the ticket in the afternoon, economists explained that business travellers, who are less concerned about price, tend to book trips from the office earlier in the day.
They suggested that holidaymakers will book at home later on.
The report states: "The purchase of airline and theatre tickets are both examples where individual demand uncertainty and rationing risks interfere."
"However, there is empirical evidence which shows that airline ticket prices typically increase over time while theatre tickets are often sold at a discount on the day. When we purchase our theatre ticket last minute, there exists the possibility that the event has sold out. In order to make consumers bear this risk, theatres implement a clearance sale by offering last-minute discounts."
相关阅读
(来源: 24dunia.com  编辑:Julie)