What is Doping Control & Anti-Doping?
[ 2007-03-01 15:43 ]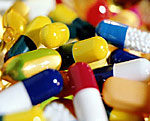 反兴奋剂(Doping Control/Anti-Dopingl)是指这项工作的规划、实施和管理的过程,包括检测分配计划、尿样收集处理、实验室分析、结果管理、听证以及申诉等事务。组委会可以成立专职部门处理反兴奋剂事务。

Doping Control relates to the planning, implementation and management of the process including test distribution planning, Sample collection and handling, laboratory analysis, results management, hearings and appeals. The OCOG may establish a functional area dealing with Doping.
After the events that shook the world of cycling in the summer of 1998, the IOC decided to convene a World Conference on Doping, bringing together all parties involved in the fight against doping.

 WADA(World Anti-Doping Association) History


1999年11月10日,世界反兴奋剂机构在洛桑成立。这标志着国际反兴奋剂协调行动的开始。它的主要任务是负责审定和调整违禁药物的名单,确定药检实验室,以及从事反兴奋剂的研究、教育和预防工作。
The World Conference on Doping in Sport held in Lausanne on 2-4 February 1999 produced the Lausanne Declaration on Doping in Sport. This document provided for the creation of an independent international anti-doping agency to be fully operational for the Games of the XXVII Olympiad in Sydney in 2000.
Pursuant to the terms of the Lausanne Declaration, the World Anti-Doping Agency was established on 10 November 1999 in Lausanne to promote and coordinate the fight against doping in sport internationally. WADA was set up as a foundation under the initiative of the IOC with the support and participation of intergovernmental organizations, governments, public authorities, and other public and private bodies fighting against doping in sport. The agency consists of equal representatives from the Olympic Movement and public authorities.